Produced by the trusted automotive company, Suzuki will surprise its market through 2021 Suzuki Jimny. Perhaps, it is already in people's mind that Jimny always comes with 3-doors.
But this SUV will hit the road with 5-doors version soon. So, this new Jimny won't only be a four-wheel-drive off-road car, but also suitable for the adventurous family.
This car is ready to take you wherever you want to go within incredible agility and high performance.
This vehicle is known as Maruti Suzuki which planned to replace the previous Suzuki Gypsy.
That car had a high CO2 emissions level. So, Suzuki considered not to produce it again. In order to keep filling the off-road segment demand, Suzuki produced 2021 Suzuki Jimny.
India will be the country to develop the new Suzuki Jimny. But some news had announced that the 3-doors model won't be marketed there.
A Long Journey of Suzuki Jimny
A lot of people have known this car since 1970. Over a million units were sold in a lot of countries. The first generation was LJ10 and got uplifted until three times. In May 1981, the second generation came to the market with a bigger engine.
Also, the body was lengthened and widened for export purposes. It had various names over the countries, such as Katana (Indonesia), Caribian (Thailand), Potohar (Pakistan), Holden Drover (Australia), and many others.
In 1997, at the Tokyo Motor Show, the third generation came. It was much more modern than the previous models. After that, in August 2017, the fourth generation was unveiled in Japan at Suzuki's Kosai plant. The design was very retro, but still in its boxy body. Several months later, other countries launched its fourth generation with the name of Jimny Sierra.
Now, Suzuki has planned to produce the new 2021 Suzuki Jimny in India. The company set its model with a different taste. But we assure that it is still loved by the segment. For both driving needs, on the road or the city, this car is capable to walk through as tough as you imagine. Prepare yourself to see the unique and fashionable car next year.
The New Suzuki Jimny Specs and Release Date
It is no secret anymore that Suzuki Jimny is a worth and affordable off-road car. Besides its 5-doors design, you will also amaze with the exterior look, engine performance, and other features. To get to know more details, check its specs below and you can compare it with its competitors. But, for sure, your heart will get back to this new Jimny.
1. Exterior Design
Since it was set to be able to pass the forests and along with the asphalt, the new Suzuki Jimny 2021 is available in a stylish model and full of personality. This car is ideal for those who are looking for a modern off-road vehicle. One of the obvious changes could be seen from the grille, round headlamps, and front bumper.
Even though you just see this car at a glance, you will realize how to contrast its appearance to the other Jimny's model. Look at the stylish black spoke alloy wheels and the roof stands out nicely. Talking about color, this car will be available in two styles: single-tone and dual-tone color.
The samples of single-tone are medium gray, jungle green, silky silver metallic, and many more. While for the two-tone colors are kinetic yellow, chiffon ivory, and bisque blue metallic, these colors are also for the top-spec model too.
2. Interior Design
Along its journey through generations, Suzuki improved Jimny's interior. For this version, the car comes with a larger space, so you will feel more comfortable and safe inside. Based on the modern design outside, Suzuki put the same thing here. The all-black color scheme will dominate this car.
The dashboard already had modern equipment using recent technology, for example, the SmartPlay touchscreen as the entertainment system. Also, there are other features that you can find in the next section.
3. The Features
Besides the SmartPlay touchscreen, you will find the automatic climate control in this car. If you wish more features, then just try by yourself the multifunctional panel with various detectors on the dashboard. The other features are keyless entry, automatic headlamps (for the top-spec models), and an engine start-stop button.
If you are curious about the standard features, Suzuki won't miss putting things to cover your needs, such as double front airbag, headrest, reclining seat with split backrest for the rear side, multimedia system with smartphone mirroring, hydraulic steering, and many more.
4. Engine Performance
There is no one who knows exactly the machine would be. But, some people make a prediction that it will use a four-wheel-drive system with a DOHC 1.3 L 16-valve gasoline engine. Also, the Variable Intake Control (VVT) will support this car, so it is capable to generate 85 hp and torque of 11.2 kgf-m. While for the transmission, this car has a gearbox with a five-speed manual, and the traction is 4×4 with diminished in all versions.
2021 Suzuki Jimny Release Date and Price
Just like the engine details, the company also hasn't announced the release date yet. But the company starts to build this car in the earlier next year.
So, you may hope that at the end of 2021, you will see this vehicle in the near showroom. While for the price, people predict around $18,000 (Jimny 4WORK) or the highest will be on $22,000 (Jimny Desert).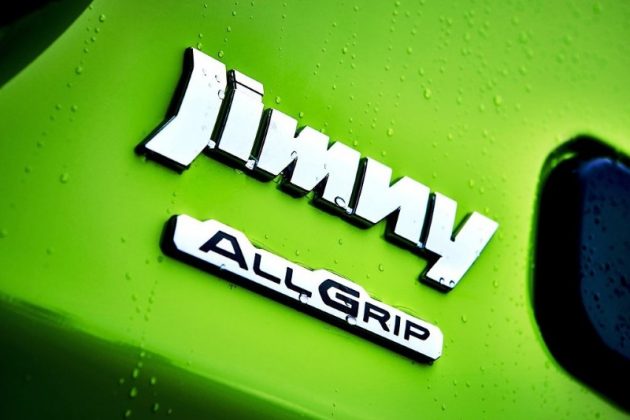 So, to wrap up those hints above about 2021 Suzuki Jimny, this car is worth to wait even though you are not the off-roader. Remember, this car will present to you how a different family car would be. Even though there are some issues about this car, we think you are better to focus on its performance shown soon.