Colorado is a picturesque state offering a unique blend of natural beauty and urban sophistication. With snow adorning its peaks almost year-round, it transforms into a breathtaking winter wonderland – perfect for various outdoor adventures.
To truly experience the diverse offerings of Colorado, whether it's cruising along aspen-laden trails or navigating the vibrant streets of Denver, the right vehicle is crucial.
Today, this guide will take you through an exceptional selection of vehicles. We've handpicked them as per their outstanding performance in handling Colorado's varying landscapes and weather.
SUVs
SUVs can be an excellent choice thanks to their balance of comfort, performance, and versatility, and here are some of the best ones to drive in Colorado.
Chevrolet Tahoe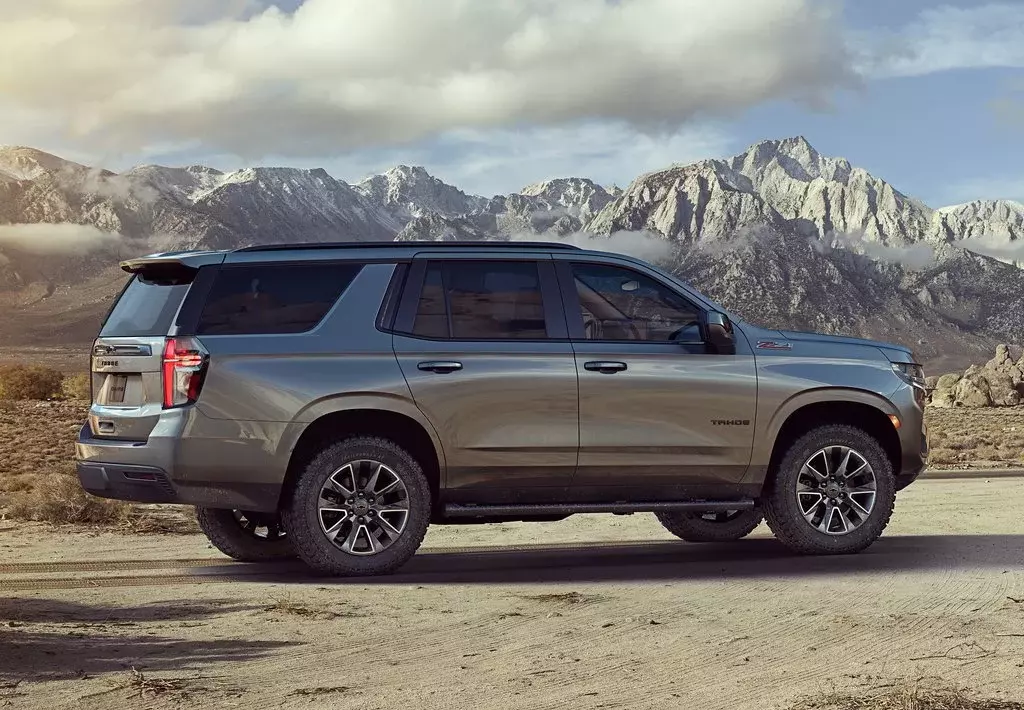 The Chevrolet Tahoe is a true giant. It masterfully navigates Colorado's diverse terrain with ease. The vehicle offers a choice between a powerful V8 engine and an efficient Duramax diesel.
This SUV delivers power and poise when tackling steep rocky inclines.
The 2023 Tahoe is designed with adventure in mind. It can comfortably accommodate up to nine passengers and boasts a spacious cargo area.
When it comes to family outings, camping trips, or ski vacations, it's the perfect vehicle to look for.
This SUV comes with high-quality interior materials and an advanced infotainment system. This ensures a luxurious and entertaining journey.
But how does this vehicle deal with the harsh Colorado winter months?
That's why Tahoe's features:
A 4WD
Heated seats
A heated steering wheel
Remote start transforms this SUV into a cozy haven against the cold. Additionally, its stability control and anti-lock brakes provide the confidence and safety needed when navigating slippery roads.
Jeep Grand Cherokee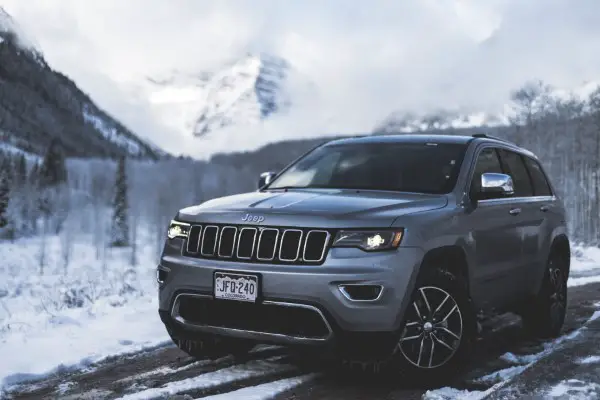 The Jeep Grand Cherokee's incredible off-road capabilities are second to none. It doesn't matter whether you're traversing rocky mountains or navigating through snowy trails. This powerful SUV will effortlessly tackle the challenges on your way.
This SUV has an advanced 4×4 system ensuring a smooth and stable ride. In addition, its hill descent control feature provides added confidence when descending steep inclines.
On top of that, the Selec-Terrain Traction Management System is a game-changer. It effortlessly enables you to smoothly transition between modes like snow, sand, and rock.
But that's not all, under the hood lies an assortment of potent engines to conquer the Rockies' steep slopes.
This vehicle stands out due to its fusion of rugged prowess and opulent interior. The cabin is embellished with premium materials and features.
For Coloradans, why should you consider this vehicle?
It's a harmony of luxury.
Decent off-road capability.
Its performance in diverse weather conditions
However, suppose you want something to tackle more challenging off-roading terrain, then consider the Jeep Wrangler!
Mazda CX-5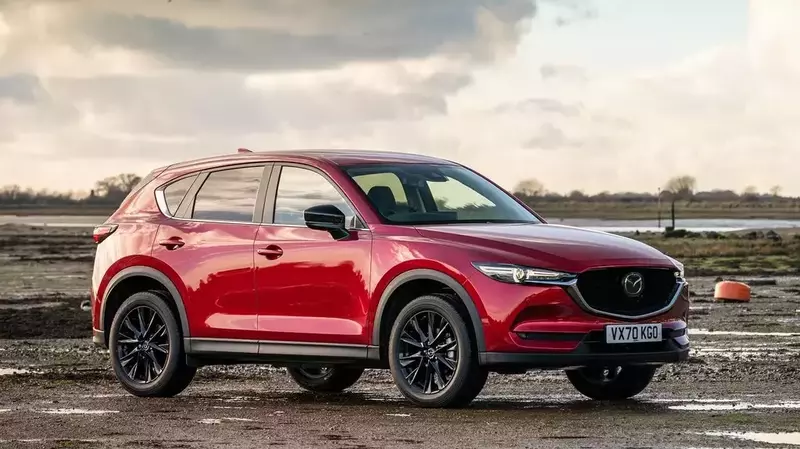 The 2023 Mazda CX-5 perfectly combines athleticism, comfort, and luxury. It's agile handling and the spirited engine is ideal for Rockies inclines and city driving.
The CX-5 is also not left behind. Its standard all-wheel drive is perfect for Colorado's snow-covered roads.
Its AWD system ensures optimal traction and stability. Therefore, it's essential for navigating the state's frequent winter weather.
With an interior that borders on luxury, the Mazda CX-5 is a stylish and practical choice for traversing the captivating terrains of Colorado.
Any Subaru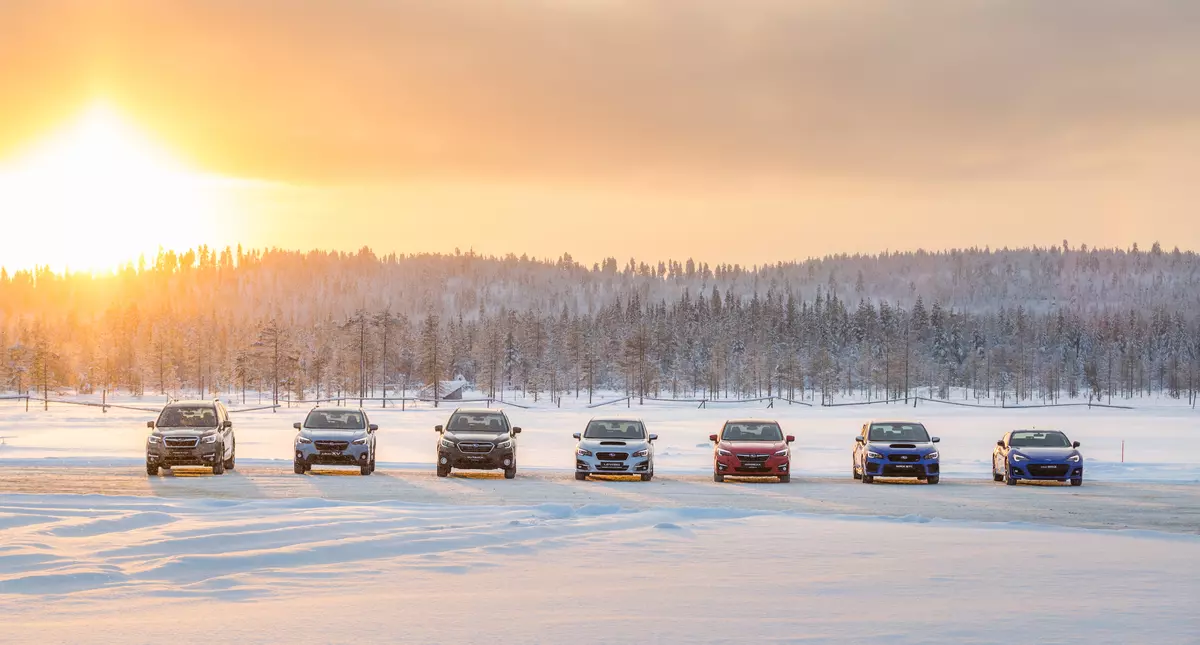 As with any other SUVs, the Subaru lineup excels in practicality and performance. As a result, it is the ultimate choice for Coloradans.
It features a symmetrical all-wheel drive as standard. These SUVs handle Colorado's snowy and mountainous terrain with ease, offering balanced traction and stability.
If you need a small crossover, consider the agile and versatile Subaru Outback and Crosstrek.
The midsize Forester provides ample space without sacrificing performance. On the other hand, Ascent caters to those needing extra room for family and gear.
The good thing with Subaru is you're not just buying a vehicle but investing in a reliable companion for all your Colorado adventures.
Trucks
If you need something for outdoor traveling which can haul a sizable capacity of goods, pickup trucks are the answer!
Consequently, consider these top three shining options:
RAM 1500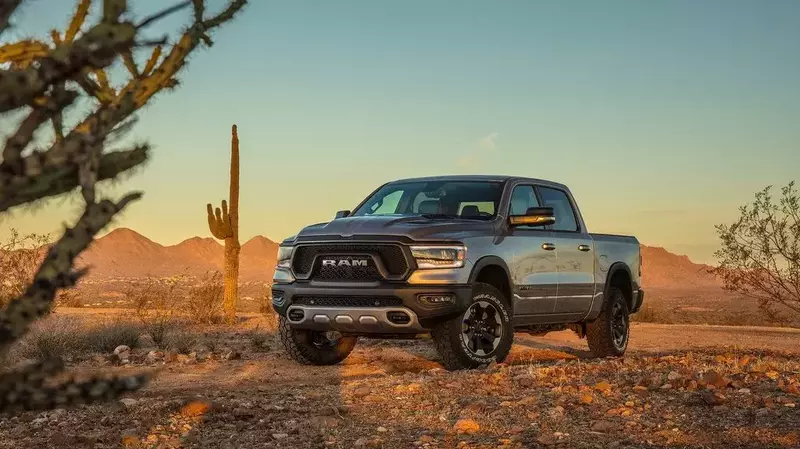 This machine shines in Colorado, blending power and sophistication. Its towing and hauling prowess tackles rugged terrains and daily tasks alike.
Its spacious, well-equipped interior makes it a family-friendly choice.
On snowy Colorado roads, its 4WD ensures superb traction and stability.
This half-ton truck melds Colorado's rugged demands with family comfort, creating a versatile and invaluable partner.
Ford F-150
The Ford F-150 is a versatile all-rounder, transforming from a robust workhorse to a luxurious family vehicle or an adventurous off-roader.
The machine is popular among Coloradans due to its:
Reliability
Hallmark 4WD system
Prowess on snow-laden Colorado roads
In addition, F-150 is a dependable companion for work, family outings, or traversing Colorado's diverse terrains,
Chevrolet Colorado
The Chevy Colorado, aptly named, seems tailor-made for Colorado's diverse landscape. This compact pickup boasts with:
Robust engines
Excellent towing
Payload capabilities
It is ideal for navigating the Rockies or hauling gear. The truck is comfortable and modern. Its cabin blends technology with a refined ambiance, perfectly suited for Coloradans.
Its standout features include impeccable driving manners, 4WD, and a thrilling experience on snow-capped roads. The Chevrolet Colorado isn't just a namesake – it's a versatile, high-performance statement for the adventurous Colorado spirit.
Sedans
Not everyone needs an SUV or truck; some prefer to drive comfortably in a sedan. Here are some sedans that are comfy, safe and capable of handling moderate snow and the occasional trip to the mountains.
Toyota Camry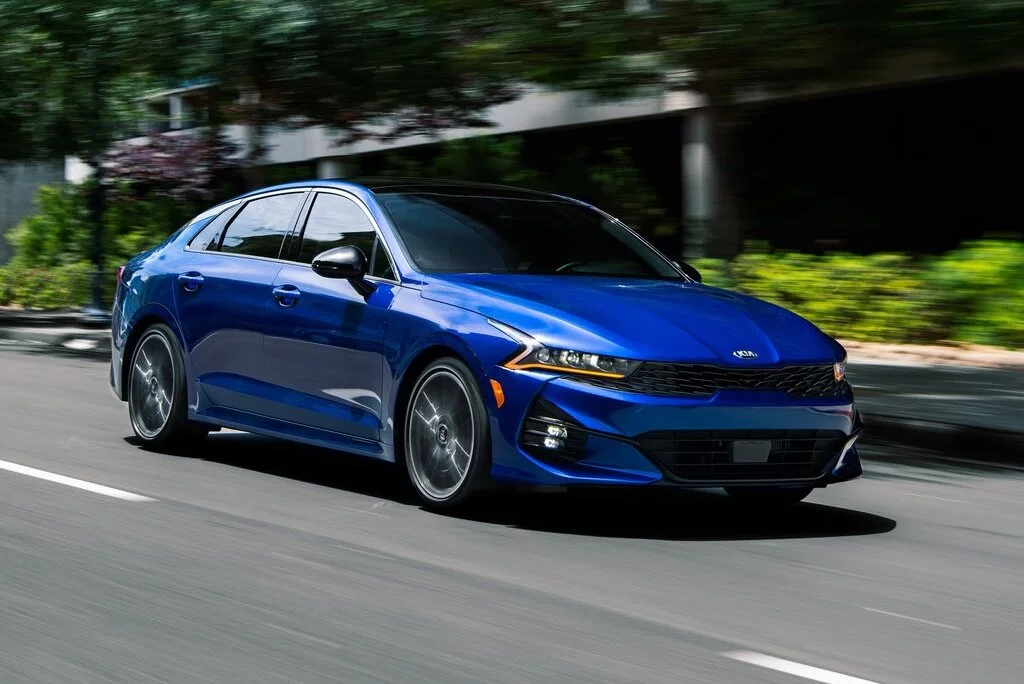 The Toyota Camry excels with its liability, tech-savvy features, and efficient performance. Its base engine and optional V6 deliver power without sacrificing efficiency.
The spacious Camry boasts a feature-rich interior. This ensures a comfortable and advanced driving experience.
Its all-wheel drive is perfect for Colorado's diverse weather (especially snowy winters), providing excellent traction and control.
Kia K5
The 2023 Kia K5 shines in Colorado with its comfortable seating, advanced technology, and impressive performance.
Enjoy a cozy ride through Colorado's stunning scenery with plush seats. The K5 boasts standard safety and driver-assist features (a user-friendly infotainment system for added convenience).
The all-wheel drive option makes the K5 perfect for conquering mountainous terrain and easily gliding through snowy streets.
Audi A4
The Audi A4 masterfully combines luxury and performance; therefore, it's an ideal choice for Colorado. It has flawless driving dynamics ensuring comfort and excitement on curvy roads.
The elegant cabin features intuitive tech, adding sophistication and convenience. Its standard all-wheel drive distinguishes the A4 for Coloradans. This helps in providing confidence on snowy roads.
The vehicle is equipped with winter tires excelling in all conditions. For a mix of luxury, performance, and all-terrain prowess, the Audi A4 is an irresistible option.
Minivan and Wagons
Minivans and wagons excel when it comes to providing cozy transportation for families. Consider these top options for clear understanding.
Kia Carnival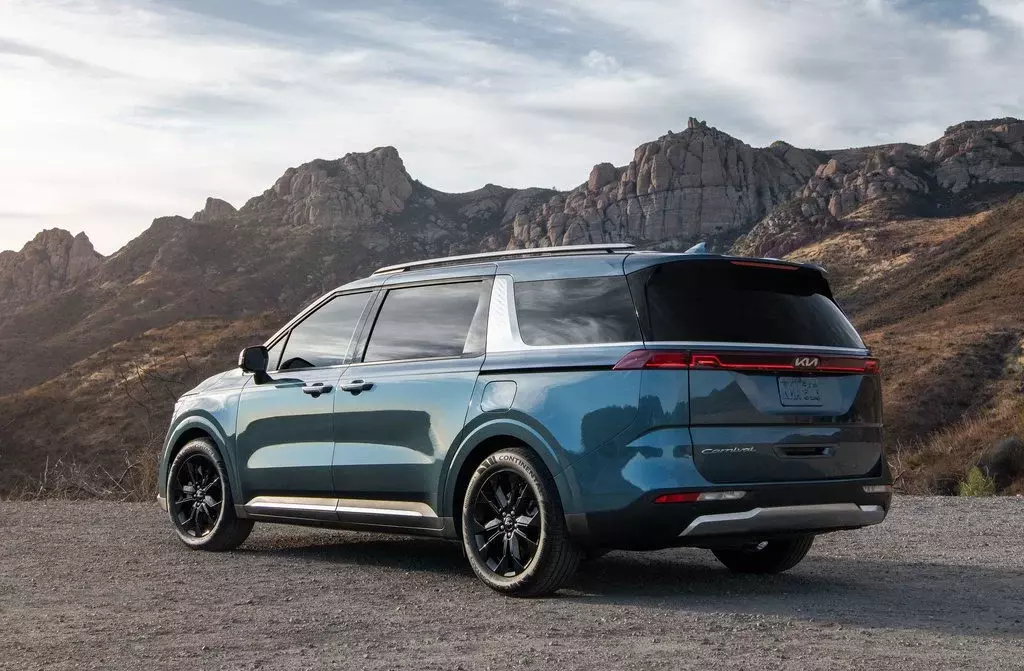 The Kia Carnival is our number one Colorado minivan, boasting a mix of luxury and value.
True to its name, the Carnival promises a lively drive. It has versatile capabilities and an eye-catching style as a crowd-pleaser.
However, even though only FWD is offered, don't be deterred. It is equipped with quality tires, and the vehicle confidently tackles Colorado's snowy roads with poise.
Chrysler Pacifica Hybrid
The vehicle excels as a top minivan pick for Colorado, boasting a perfect blend of space and functionality.
Its spacious interior offers unique seating across all three rows and an abundant cargo room. This ensures comfort for passengers and belongings alike.
The remarkable fold-flat Stow 'n Go seating provides incredible versatility for diverse storage needs.
With the option for all-wheel drive, the Pacifica stands out in Colorado's fluctuating weather conditions.
This feature improves stability and control and makes the vehicle more capable of tackling snowy roads. Therefore, the Pacifica is an all-around adaptable people carrier for Colorado families.
Volvo V60
The Volvo V60 is a striking wagon. It showcases an ideal fusion of performance and luxury.
It has spirited engine choices and all-wheel drive for superb traction on snowy or slippery roads. The V60 surpasses the average family wagon.
The vehicle blends performance, refinement, and all-weather adaptability. Therefore, it is perfect for Colorado's diverse terrain and climate.