Venturing into the aftermarket alloy wheel market can be a daunting experience, with numerous brands vying for your attention. One such brand you might come across is Aodhan Wheels.
Aodhan Wheels boasts an extensive lineup of alloy wheels featuring numerous designs at highly competitive prices.
In this article, we'll delve deeper into Aodhan Wheels, addressing the questions likely lingering in your mind as a potential buyer.
As a disclaimer, please note that this review is entirely objective. I have not been compensated, and this article has no affiliate links.
So, without further ado, let's dive in!
About Aodhan Wheels
You might have already heard about Aodhan wheels, especially if you are a car enthusiast constantly looking for better spare parts and wheel upgrades.
Aodhan wheels have been well known in the US market and Europe and have established a good reputation among car enthusiasts worldwide.
What You Should Look For In Aodhan Wheels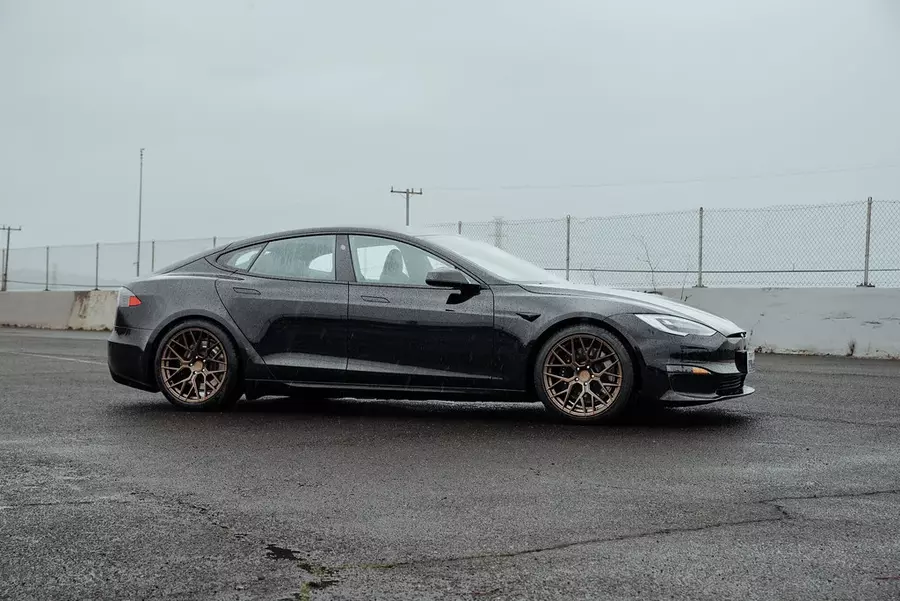 Aodhan wheels are one of the most popular choices for aftermarket wheels. As the premium choice of wheels, Aodhan gives the best in quality and value.
The quality of the Aodhan wheels has been tested for more than decades, and with their durability, styling, and performance, they win a lot of hearts from car enthusiasts worldwide as well. 
When you see Aodhan wheels, there are many certain qualities that you would obtain from these wheels, such as:
Performance
The performance of premium wheels is essential and is what customers are always looking for.
Aodhan boasts of its premium performance quality thanks to its unique design, durable materials, and the international manufacturing standard that guarantees every wheel brings to its customer. 
Durability
One of the most looked-at qualities of the premium wheel is its durability.
When looking for aftermarket wheels, the more durable the wheels will have better overall performance. 
The Aodhan Wheels boast on its wheel durability, and thanks to the quality materials that it gives, the durability of each wheel can withstand the test of time and harsh weather conditions, as well as resist corrosion. 
Quality of its material
Aodhan has guaranteed that every wheel has been made from the best quality materials in today's aftermarket wheels industry.
With the sophisticated engineering and the best materials Aodhan wheels could give, the quality of material from Aodhan wheels is always top-notch.
Style
The Aodhan brand offers various finishes and styles that suit your taste.
You can browse for several types of wheels and their different series that would suit your car.
Customers can always see each series with different styles. However, all of it still has outstanding performance and material quality. 
Value
Aodhan wheels are excellent for your aftermarket wheels, which always strive to bring the best value to each wheel.
Thanks to its outstanding performance, the value it could bring would also be suitable for every car enthusiast.
If you want the best performance in material quality and style, then the Aodhan will always be a solid choice for your vehicles. 
Aodhan Wheels, Its Quality, Pros And Cons
Like any other wheels brand, Aodhan wheels have their pros and cons, and to better judge whether they are good or not for your vehicles, here are the pros and cons of the Aodhan wheels.
The Pros Of Aodhan Wheels
Brand Reputation
Aodhan is well-known for its popularity and quality, even among car enthusiasts. With the long-standing reputation they have, it would give them better ground in producing the best quality wheels according to the industry standards. 
Customer Service
Aodhan has an excellent line of customer service and a warrant that guarantees customer service for every customer.
It is crucial, as customer service would ensure that any issues and concerns regarding the Aodhan wheels could be addressed promptly. 
Overall quality, performance, style, and durability
The overall quality of Aodhan wheels is essential, as it is one of their strongest points.
They are premium wheels options, and as such, quality always needs to be maintained by Aodhan, so the value it brings will always be top-notch. 
The Cons of Aodhan Wheels
Judging from the review of Aodhan wheels, the flaws on the Aodhan most likely come in their premium prices as it is not the most affordable option, even for premium wheels.
When compared with its price and value, people might even wonder whether its wheel's most affordable or best quality options suit them.
Owners Feedback
Here's what some Reddit users had to say about their experience with Aodhan wheels.
Conclusion
Overall, Aodhan has always been one of the most popular premium aftermarket wheel opti options on options.
Aodhan wheels have always boasted of their durability and performance. With several styles and functions, the Aodhan has established an outstanding name in the wheels spare part industry for car enthusiasts.
So to answer the question, are Aodhan wheels good? The answer is yes, it is quite a good and solid option for the aftermarket wheels, with premium choices that give you the best value for their performance, durability, and style. 
Image Source: aodhanwheels.com