You've already made the bold choice; you're riding in red. You like a kinetic, slick ride, and you're rolling with a color that matches that energy, but that's not enough. Plenty of folks want a red car, but you want something that separates you from the pack, something that's all you. So, you took a look at your rims.
The right fit on your rims can be that extra bit of finesse you need to stand out among the rest. There's a new problem, however.
Now, you got to start thinking about matching. Red's a bold look, but the wrong addition can kill that image. If you're struggling to find out where to start, here are a few suggestions for you.
Here are some of the best rim colors that look best on your red car:
Gunmetal Grey
You can't go wrong with a neutral color, but gunmetal takes it up a notch.
Alone, the color already carries that chic, clean, understated cool. Pair it up with red, and you have a brilliant combination. It's the kind of fit that does well on any ride but is elevated on a sports car.
You're already working with a machine that exerts pure power. This will take it to the next level.
Bronze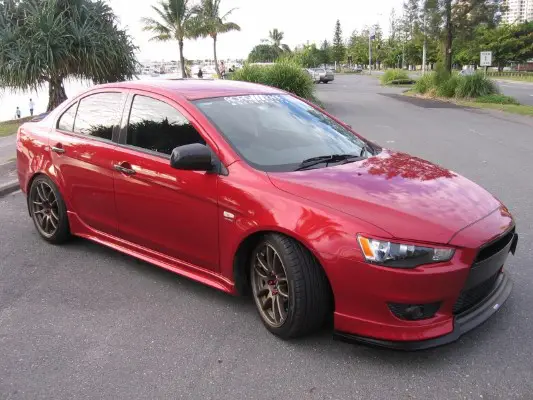 If you want your ride to shine like the sun, you've found the right match.
Bronze doesn't have the flair of gold or silver, but here that works well.
Bronze has that warm undertone that props up an already standout red. If gunmetal was about contrast, bronze is about doubling down. Not only suitable for red cars, but bronze rims are also perfect for white cars.
Black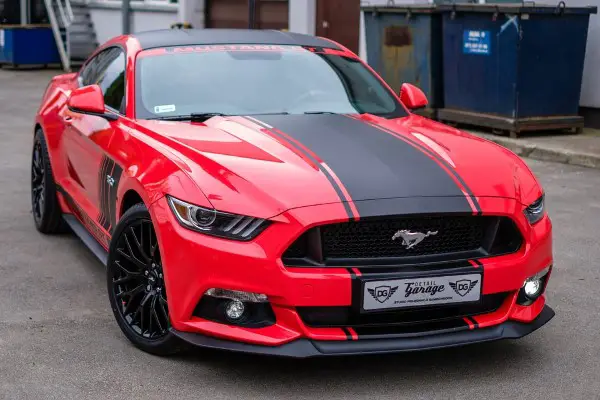 This shouldn't come as a surprise. Black will go with anything.
You know what I mean if you've seen a red Shelby rolling on black rims. There's a cold strength there. It'll reign in the flair of that red, but you're trading flash for confidence. That's an easy choice to make.
White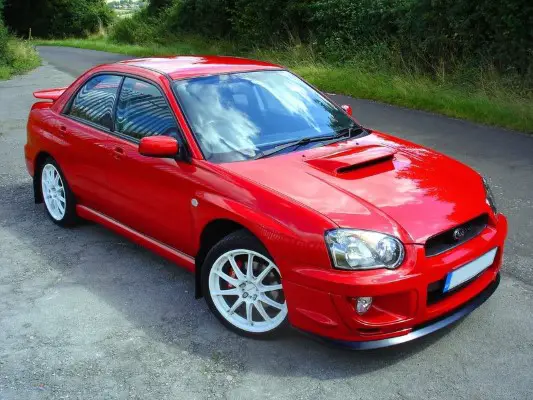 White comes with even more contrast than gunmetal. If you want to energize that red paint job, tack some white onto those rims.
Both colors symbolize speed and synergize well while offering some contrast at the same time. The only downside is upkeep. Keep your ride washed and clean or risk muddying the look.
Gold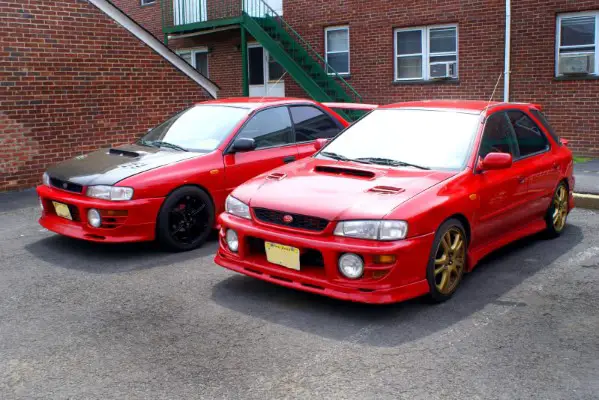 Look, it's easy for gold to come off as pretentious. We all know that, but it isn't an issue with your rims. A bit of gold on the wheels works well as a highlight to red. It's a touch opulent, to be sure, but it also brings an extra sense of energy and confidence. That's what matters at the end of the day.
Silver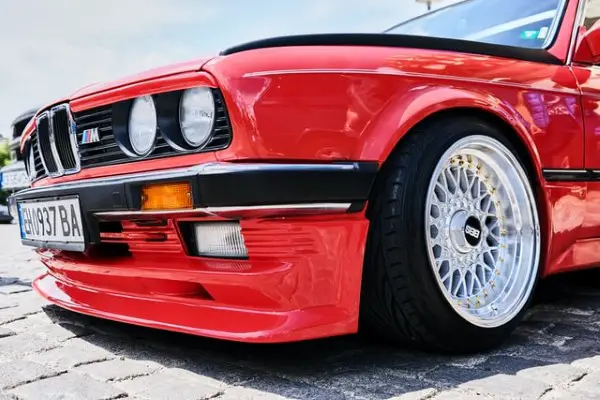 Silver is almost as versatile as black but packs an extra flair of its own. It doesn't carry the risks of gold and adds more possibilities. I can confidently use silver rims for various car colors, including red or even black cars. Yes, silver rims also look great for black cars.
Bring your silver a shade down for a sporty image. If you still want to pop without showing off in gold, choose a brighter tint instead. Either way, you have a lot of freedom with silver on your wheels.
Red
Red car, red rims, it's the easiest choice. That doesn't make it the weakest, however.
Consider how red on your wheels is different from red on the body. A metallic texture or another coating will create the contrast you need to stand out. You can combine it with a second color like black or white to add even more complexity.
Flashy Chromes Color
If you own a sedan or coupe in bright red, a chrome wheel will suit it.
Many people don't choose chrome wheels as their main choice because chrome is very eye-catching and looks tacky sometimes. But as I said before, this color is suitable for several types of cars, such as luxury sedans or sportscars
A little drawback of chrome is that it looks dull easily, but the good news is that chrome is also very easy to clean. You just use a microfiber cloth and some cleaning fluid to wipe it down. Then your wheels will look brand new again.
At the end of the day
You have more than enough options when it comes to matching your red car with a solid set of rims. It ultimately comes down to what choice is best for you. What kind of image are you trying to sell. What makes you feel confident. Keep that at the center of your mind, and you'll make the right call.
You Might Also Like: