The truck with a front bench seat was hyped some time ago. But recently, this so-called additional seat is no longer needed.
Otherwise, some people still consider requiring a bench seat on their trucks. Especially when they want to carry an extra passenger. So, the quest for SUVs and trucks with a front bench seat still exists.
A front bench seat in the trucks and SUVs is standard in American cars, but sadly, this feature is no longer in demand most of the time. However, truckers are still determined to maximize the front area, so the need for a front bench seat on an SUV arises, especially for those who need extra room to store drinks or snacks.
Another reason why front bench seats in trucks and SUVs still become a consideration is when it comes to family. A couple with one kid who wants a road trip would prefer an SUV with a front bench seat to the regular one. This article will give you a list of options when you need a truck with front bench seats.
SUV with Front Bench Seat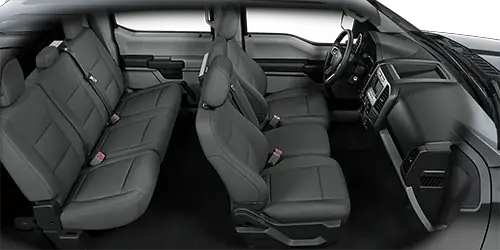 SUV is the best choice for drivers who carry the whole gang on the road. Most of them have power and spacious cabins, and the front area makes it the best car for a family trip. Stable and steady in harsh and smooth regions, the SUV is a must-have car, here is the list:
Chevy Suburban
If you're looking for a large SUV, the 2016 Chevy Suburban must be on your bucket list. This SUV is perfect for a family road trip with a robust V8 engine and spacious cabin, even on the third row.
With a front bench seat, this car can carry nine passengers. You can have the whole gang loaded in the car. It is also completed with heated and ventilated front and second-row seats to warm you up during winter.
But the price of this SUV must be your consideration because it is slightly a bit higher than the average large SUV. Moreover, its competitor offers better features that this SUV doesn't have, such as a smoother ride. This SUV can get a little bouncy on the road.
Chevy Tahoe
In its class, the 2016 Chevy Tahoe is the best. It's not just a pretty face but an ultimate large SUV with composed handling and a muscular engine for towing a heavy load.
Besides, this car was nominated for Best Large SUV for Families Award in 2016. With a capacity of 8 people plus 1 in the front bench seat, this SUV is extensive and powerful. If you need extra space for your cargo, you can fold up the second and third seat rows.
2016 Chevy Tahoe comes with a user-friendly infotainment system and a comfortable interior. The third row of this SUV may be a bit cramped and only spare you a small cargo space. It seems that this SUV is made for you who don't need the third row regularly.
GMC Yukon
When it comes to large SUVs, it's challenging to beat GMC Yukon XL. With a solid jaw-head at the front, this car is terrific. Under the hood, this car comes up with V8 engine pairs with 355-420 horsepower.
Most importantly, the 2016 GMC Yukon won the Best Large SUV for Families Award in 2016. This SUV offers comfort and a controlled ride at the same time.
GMC Yukon XL
The 2016 GMC Yukon XL is a King-Sized SUV with the new exterior styling, interior makeover, and a new engine lineup.
This SUV is completed with an additional fold-flat rear seat. No question about how this full-size SUV is; you can maximize it up to a 10-way power driver's seat. With 355-horsepower, 5.3-liter V-8 with six-speed automatic transmission (SLE, SLT).
Truck With Front Bench Seat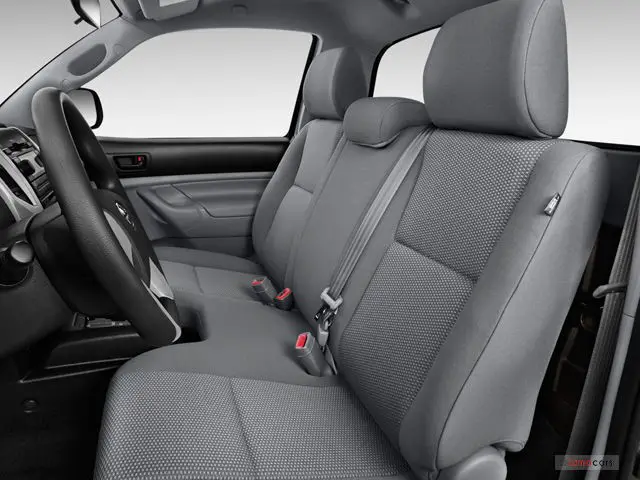 A truck is a vehicle that is suitable to carry cargo. It usually comes with the power to haul and tow. So, below is some reference for you if you're looking for a truck with a front bench seat:
Nissan Titan XD
The first choice started with the 2017 Nissan Titan XD which has no hesitation about its performance. This truck is suitable for heavy lifting even though less fast or agile.
However, it comes with a front bench seat, so drivers have more space to carry one more passenger. Under the hood, this truck is equipped with a V8 diesel engine. But amazingly, this truck keeps smooth even with its heavy loading capability.
Ford F150
Another best choice for a truck with a front bench seat is the 2016 Ford F150. This truck can carry up to 6 passengers because it has a second seat row.
Its powerful engine builds in 325 horsepower and a 3.5-liter V6 engine.
This truck can drive fast and stable with a six-speed transmission and rear-wheel drive. It would help if you had this truck because its Ecoboost turbo engine is the best choice for towing.
Chevy Silverado
Speaking of loaded trucks, the 2016 Chevy Silverado must be inserted into your consideration list. It has an eight-speed automatic transmission, a 5.3-liter V8 engine, and 285-420 horsepower.
The interior is satisfying, with a front bench seat for extra baggage or passenger and good-quality leather. It also comes up with a premium interior and advanced safety technology.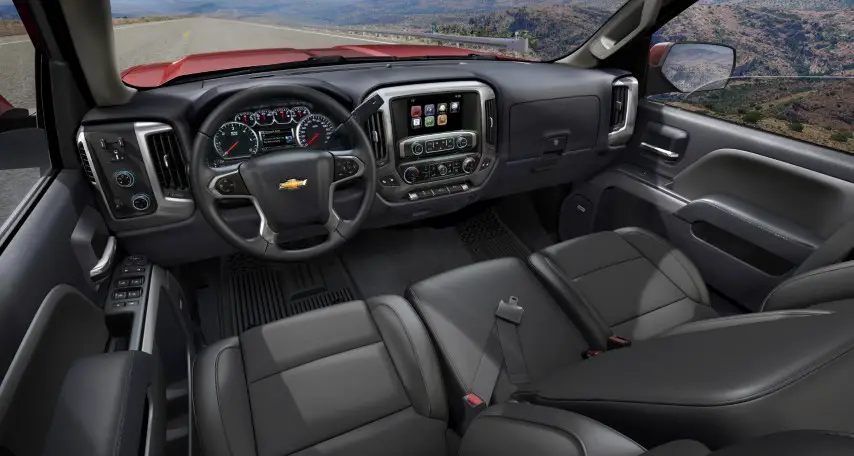 This truck is the best option if you're looking for a full-sized pickup truck for towing and work trucks. It has a very smooth ride that makes it comfortable for daily rides. Besides, it also has user-friendly infotainment features that will never overwhelm you.
GMC Sierra
Anything this truck can offer you is a spacious seating area, precise steering, and a good-quality interior. Plus, intuitive technology.
This truck can seat up to 6 passengers because it has a second row and front bench seat. Moreover, you can fold up the front bench seat and turn it into cup storage for your coffee on the road.
Some reviewers say that this truck has minus points. It is because of its rearview camera's grainy resolution and the frustrating voice control system.
But, this truck comes at an affordable price. So if your budget is in around the 2016 GMC Sierra, then this is all you've got. It is still a good choice for a pickup truck, though.
Toyota Tundra
If you are looking for a pickup truck with good features at a reasonable price, then the 2016 Toyota Tundra is the answer.
It offers a firm ride, spacious rear seats with customized front bench seats, and also powers up with a 310-380 horsepower engine. This truck is something you can trust for daily driving times, towing, and hauling.
However, some critics come to this truck for its poor fuel economy and range of engines. The competitor offers better fuel economy and even more excellent cabins in its class. Even its rival provides a broader range of machines. But if your consideration is the price, then this truck will not disappoint you.
Other Car (Van & Sedan) with Front Bench Seat
Trucks or SUVs, but even vans and sedans also have a front bench seat. Back in the 70s, a front bench seat in a car is a must. But as stated above, during the time, people resisted it for some reasons, from safety to preference of style. But, below is some choices of a car with a front bench seat:
Chevy Impala
The 2013 Chevy Impala is an impressive car with no doubt of its power. You will find a standard V6 engine and 300 horsepower under the hood and complete with front-wheel drive under the hood.
Inside the car, you will be impressed with how spacious it is. This car has a front bench seat that enlarges the seating capacity of up to six persons. It is the only sedan that had it back in 2013.
This sedan has a very comfortable ride and also strong brakes. Some reviewer says that this car cannot handle corners as much as it's rival can. However, it is an affordable car with a powerful engine for a city ride.
RAM Promaster
2016 RAM Promaster is a cargo van with a front bench seat so you can carry one more passenger on it.
This car is suitable for industrial or business purposes such as cargo and expedition business, moving companies, catering companies, and other companies that need to load stuff and deliver.
Moreover, it has a space-efficient design plus solid powertrain choices. A user-friendly interior is another best thing.
You must consider before buying this van if it's a very short hood. It is slightly because of its front-wheel-drive layout.
The rest feature is satisfying, so you don't have to worry. It has excellent forward visibility, and most importantly, it comes with affordable prices.
Now you have a wide selection of vehicles with a front bench seat, which will help you conclude. Above all, always look over your budget and needs before choosing a car. Choose a vehicle that you can trust to fill your need without making you broke.