With 2025 fast approaching, automakers are readying for the impending competition within the SUV industry.
Taking advantage of this moment to launch their electric vehicle lines will allow them to remain ahead of a rapidly shifting market.
Get into the future of SUVs with us as we explore some of the most anticipated models for 2025.
This article will look at some extraordinary vehicles that will soon hit the market, from electric to luxury and performance-based.
So get ready, it's time to buckle up and uncover what possibilities await in SUV innovation.
2025 Audi Q6 e-Tron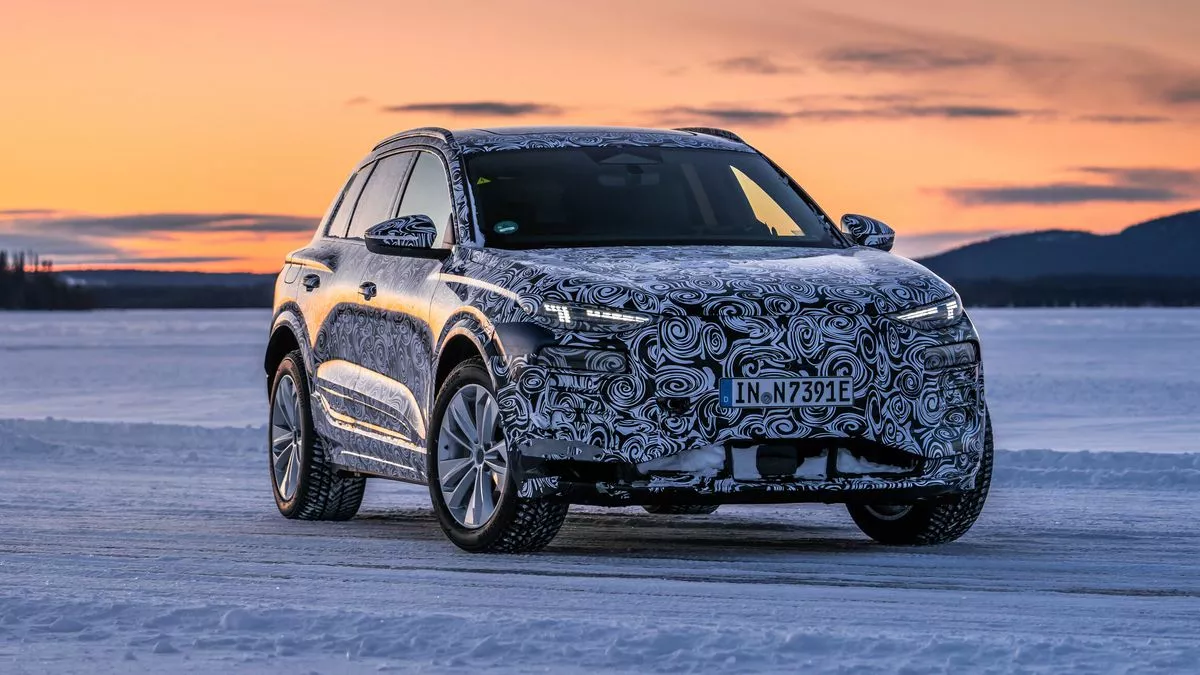 The forthcoming 2025 Audi Q6 e-Tron is ready to revolutionize the electric SUV market.
An 800-volt electrical system supported by the innovative PPE (Premium Platform Electric) platform will give drivers unmatched capabilities for lightning-fast charging.
Sitting between its brother models -the Q4 and Q8 price points– this luxury performance machine promises a balanced experience that won't break the bank at around $65,000.
2025 Chevrolet Corvette SUV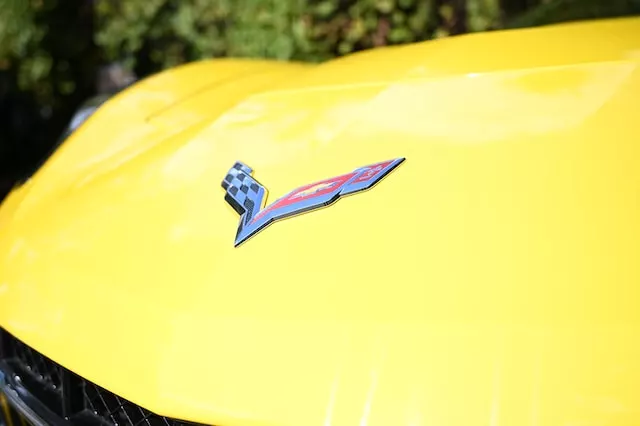 Get ready to elevate your driving experience with the groundbreaking 2025 Corvette SUV – a revolutionary combination of legendary performance and cutting-edge EV technology.
Boasting an 800-volt electrical system and high-revving electric motors powered by GM's powerful Ultium battery technology that can charge up to 350 kW, this five-seat vehicle redefines the world of electric SUVs.
With its enhanced ground clearance, ample cargo space, and exciting powertrain options likely pushing the starting price beyond $80,000, you won't miss out on this next-generation marvel.
2025 Chevrolet Camaro SUV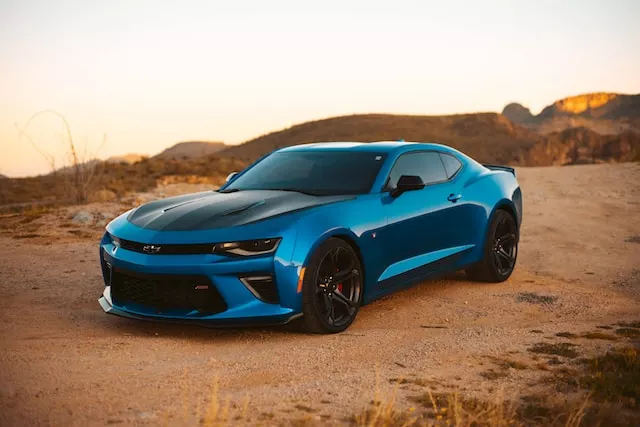 The iconic muscle car, the Chevrolet Camaro, is being transformed into an electric SUV in what will be a daring entrance to the EV market.
Get ready to experience the future of electric vehicles. The Camaro SUV is an exciting new addition for EV fans in a few short years.
With its stylish design and impressive performance features, it's both cost-effective compared to other cars on offer like the Corvette – plus part of an expanding range of powerful choices available now.
Slated for release in 2025 with prices starting around $50,000, this electric marvel promises plenty of muscle car thrills in the form of an SUV.
2025 Cadillac Escalade EV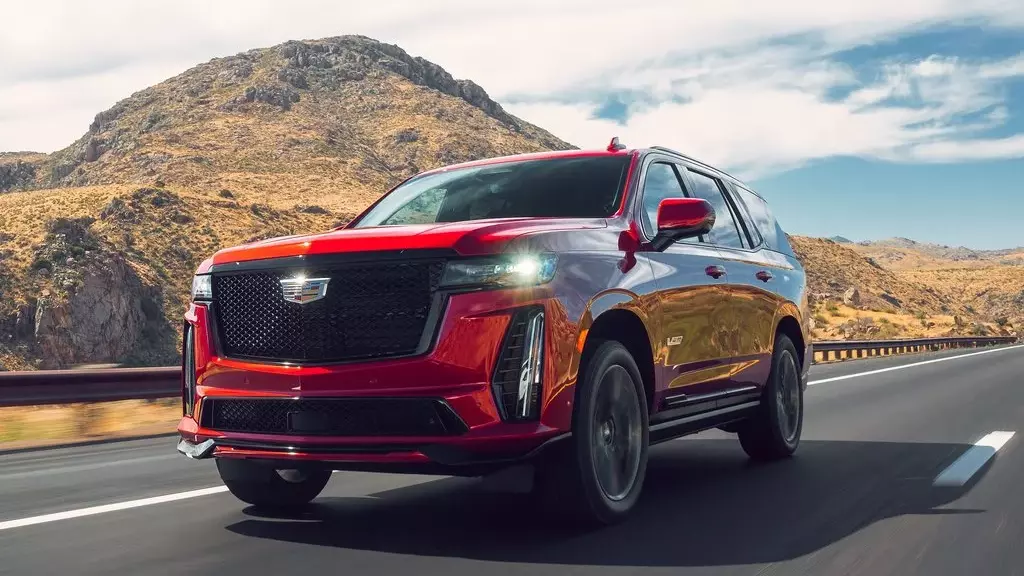 The long-esteemed Cadillac Escalade is taking an ambitious stride in the direction of sustainability with its transition to electric power.
By 2025, you'll be able to experience all the luxury expected from a Cadillac and cutting-edge technology due to GM's new electrical architecture and the Ultium battery system powering it.
With the potential for 200 kWh packs – double that of Tesla's largest Model X pack – this full-size SUV will truly impress.
Boasting an awe-inspiring power, the Escalade EV is predicted to have a driving range of over 400 miles.
Relying on hardware from its sibling GMC Hummer EV SUT pickup and SUV, this electric vehicle may come with three motors that drive both front and rear axles, generating up to 1000 horsepower for an all-wheel drive configuration.
The electrified Cadillac Escalade will likely be priced above $100,000 – highlighting the luxurious standing of electrical SUVs in today's market.
2025 Kia EV5
After the success of the thrilling EV6 and three-row family-friendly crossover, EV9 – Kia takes it to another level with its introduction of Concept EV5.
This new model will replace Sportage or Sorento and will feature all-electric technology advancements by 2025.
With an estimated driving range of up to 300 miles for higher-end models, Kia's Concept EVs will surely bring a fuel-efficient powerhouse experience.
Constructed on the same design as Kia's other fresh EV models, the EV5 is anticipated to include its 800-volt electrical architecture, enabling fast charging.
This model is expected to come with both single and dual motor versions and standard and long-range battery pack choices for consumers.
If given an opportunity to be sold in the US, it most likely would make its appearance as a 2025 model year.
The cost of purchasing one of these vehicles should not surprise you, projecting similar prices like those seen from the EV6 model – starting at just over $50,000 and heading up towards around $63,000.
2025 Jeep Recon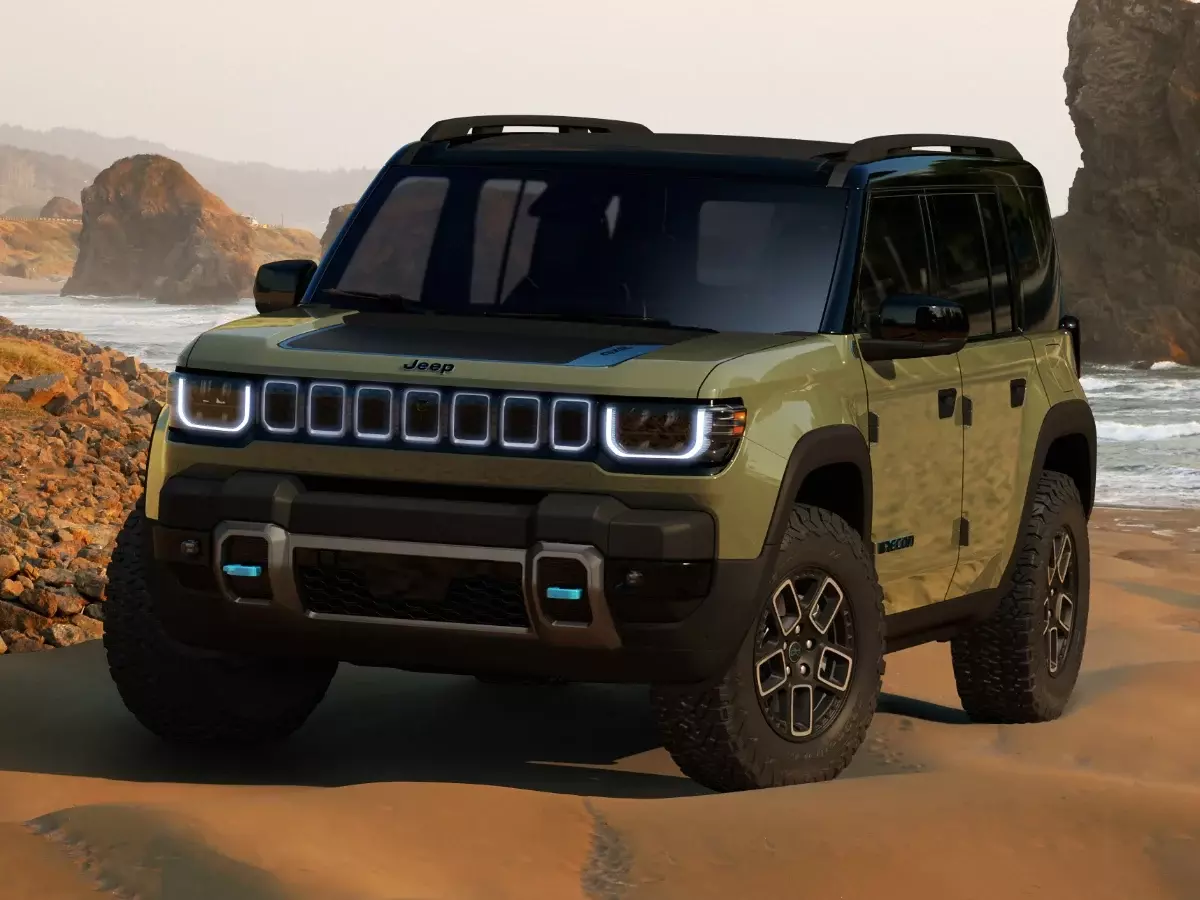 Jeep is on a mission to make waves in the green car industry with the upcoming release of its fully electric Recon.
Following the success of their Wrangler 4Xe, which has become one of North America and Europe's most sought-after PHEVs, this smaller model promises to turn heads when it becomes available in 2025.
With features like Skyslider retractable roofing that can be controlled electronically or removed completely, as well as optional powered windows and removable doors for open-air enjoyment – The Jeep Recon will give you more than just an environmentally friendly ride.
Combining the same platform and components as its battery-electric sibling, dubbed the Wagoneer S, Jeep's new Recon model seeks to embody their trademark adventurous spirit while also adopting electric vehicle technology.
The Recon is slated for manufacture in North America with a debut set for 2024 as the 2025 model year- and keen customers can preorder theirs starting early 2023.
2025 Buick Electra E5
The all-new Buick Electra E5 is the first model in its lineup, with both Chinese and American consumers having access to it soon.
As GM's Ultium battery platform offers exceptional performance capabilities, this electric SUV will provide a driving range of up to 300 miles on one charge.
On top of that, an estimated 340 horsepower means that the Electra E5 has no equal among other vehicles in its class.
Prepare yourself for an exhilarating journey when you command this amazing car.
The interior of the Envision SUV is significantly more spacious than a regular model, while its 30.0-inch curved infotainment display gives off a modern vibe with technology borrowed from the Cadillac Escalade.
With more information about North American-specific features set to be released in 2025, this Electra E5 model will likely start at around $50,000
2025 Tesla Model 2
Introducing the Tesla Model 2 hatchback: packed with innovative battery and motor technology, it is set to be Tesla's most affordable car yet at an estimated $30,000.
Drawing from sketches presented at a recent investor event, this electric vehicle boasts a high bonnet line and a squat roof that are complemented by wheels pushed towards each corner – maximizing interior space along the way.
The soon-to-be-launched Model 2 is ready to revolutionize the concept of an affordable and reliable vehicle. While limited information is available regarding this game changer, it has been suggested that cutting-edge motors with no rare metals will be implemented on this car.
Furthermore, its range per kilowatt hour could improve by as much as 16% due to superior battery technology. Thanks to this upgrade, this car model's efficiency rating will exceed any other vehicle in its brand.
2025 Mini Cooper Countryman Electric
The all-new, electric 2025 Mini Cooper Countryman is the perfect choice for those who desire an eco-friendly and luxurious experience.
With two models available – the E model that features a 188 horsepower engine, or the SE ALL4 with dual engines of 308 hp each – this vehicle combines premium components from BMW iX1 to give drivers a truly unique ride. Invest in your future today by choosing the Mini Cooper Countryman Electric.
Both the electric options of Mini's Countryman come equipped with a 64.8-kWh battery pack, allowing for an impressive range of 280 miles per WLTP cycle estimates.
While no official pricing has been released yet, the base E model is expected to cost around $40,000, while its more powerful counterpart – S E ALL4 – may start at approximately $45,000.
This puts the electric version slightly above its gasoline-powered counterpart in terms of price point.
2025 Genesis GV80 Coupe
Introducing the captivating GV80 Coupe concept from Genesis, an upcoming production model that will surely draw attention with its bright orange paint and immense 23-inch wheels.
Inspired by the three-row version of this same vehicle, its interior includes a four-seat layout for extra exclusivity.
The concept features gray faux suede upholstery paired with eye-catching orange accents – creating an irresistible look.
Even though Genesis has yet to unveil particular details about the powertrain, it is expected that the GV80 Coupe will sport a 3.5-liter V6 engine like its predecessor GV80 with potentially more muscular strength than even seen in their current flagship model, the G90.
When released, the vehicle should be available for purchase in two trim levels: Advanced, starting at $70,000, and Prestige, priced at $80,000.
2025 Lincoln Star
Get ready for the awe-inspiring 2025 Lincoln Star, a fully electric vehicle set to hit the market by late 2024. Its exterior is an impressive blend of Aviator and futuristic elements, including a substantial front trunk area with an integrated sliding drawer.
And that's only just scratching the surface. Inside you'll find 30-way adjustable Perfect Position seats, massaging functions at your fingertips, sleek piano-key push-button shifter technology, and a premium audio system – making it one unforgettable experience.
Lincoln has yet to reveal the technical details of their upcoming vehicle, but many believe it will be based on the Ford Mustang Mach E.
This would give the Lincoln Star dual electric motors with various battery sizes from 75.7-kWh to 98.8-kWh, and up to a staggering 459 horsepower as standard all-wheel drive configuration.
Although we don't know the exact pricing details yet, CarandDriver estimates that this luxury car could start at $70,000 in three trim levels: Standard Reserve and Black Label edition for those wanting top-of-line features.
Conclusion
The above SUVs are just a few exciting models that we anticipate being released or available in 2025.
Remember: all this information may change over time since it is still several years away, and other automakers might eventually present new or updated vehicles.
Don't worry – I will update this post with any news regarding these electrifying upcoming 2025 SUVs. Therefore, watch for more updates and insights on these thrilling cars.