According to the number of SUVs being sold every year, it is clear that they are gaining popularity. In response, automotive companies are developing a new line of SUVs, a clear sign that they are aware of this trend.
Additionally, electric cars have become popular among consumers since many people understand how their regular vehicles impact the environment. The trend is expected to keep rising, and by the year 2030, electric cars are expected to have outnumbered vehicles that run on fossil fuels.
Currently, most car brands are preparing to join this new paradigm shift, making PHEV SUVs and BEV SUVs more popular.
Here is a list of SUVs worth waiting for in 2024.
2024 Acura ADX (Brand New)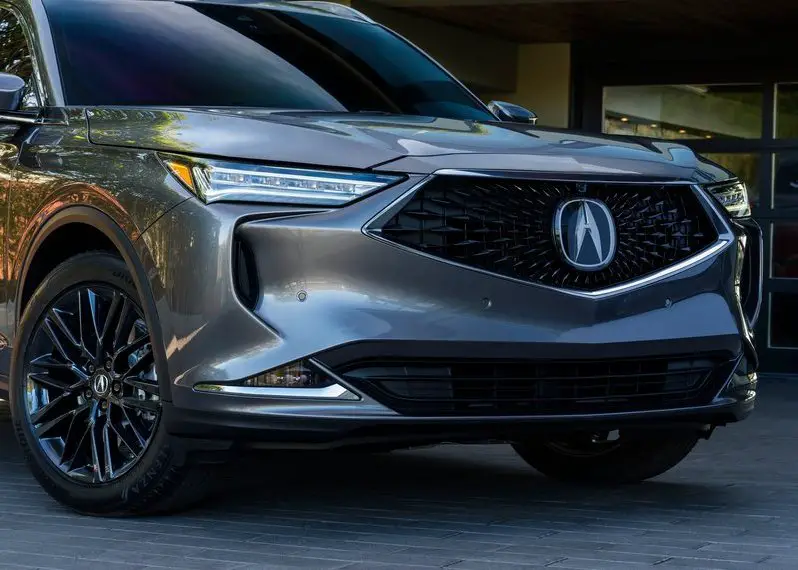 The 2024 Acura ADX's destiny is becoming the brand's debut all-electric model and probably with an SUV body.
There is the likelihood that the new nameplate may decorate an imminent gas-powered model. But I speculate that the 2024 Acura ADX will be all-electric primarily because of the news that Acura will obtain its EV SUV, depending on the upcoming Honda Prologue.
If my speculations become a reality, you can expect the 2024 ADX to feature a similar powertrain, battery packs, and platform as Honda Prologue.
However, whether it's ADX or Prologue, they will all spot distinctive interior and exterior designs, with the former integrating a more elegant aesthetic.
2024 Chrysler Airflow (Brand New)
Finally, Chrysler has disclosed its fully-electric Airflow idea, including its lineups in the crossover segment. Additionally, the Chrysler Airflow will be a tough competitor for the Ford Mustang Mach-E, Hyundai Ioniq 5, Tesla Model Y, and other multiple prospective electric crossovers.
During the revelation, Chrysler impressively introduced the Airflow claiming it would have a range of 400 miles. That's without forgetting level 3 self-driving autonomy.
However, according to Chrysler, the Airflow may roll out of production soon, citing that it is just a concept. But fortunately, the car has a nice look featuring perfect proportions.
This concept will spin on 2-150Kw electric motors. The first motor will be in the rear and the other on the front side.
This Airflow concept will include all-wheel-drive and intelligent driving, such as the STLA AutoDrive. The STLA AutoDrive will be OTA upgradeable and accommodate level 3 autonomous driving.
2024 Ford Expedition (Redesign)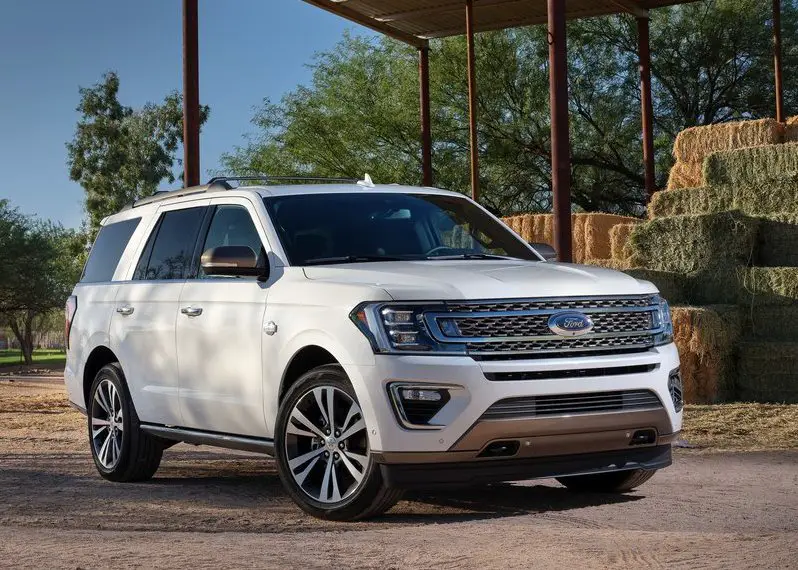 The Ford Expedition is a full-size SUV that has been on US roads since 1997. Over the past 25 years, the Ford Expedition has been completely redesigned four times.
The Ford Expedition currently in dealerships is the fourth generation, which was first introduced in 2018.
The Ford Expedition is expected to get a serious redesign next year and will then be introduced as the 2024 model year in late 2023 or early 2024.
But with the world's currently volatile economic conditions, there is a possibility that Ford will release the All-new ford Expedition in 2024 as a 2025 model year.
Several updates, such as a more powerful and fuel-efficient hybrid engine, are expected to equip the 2024 Ford Expedition. Including a massive 15.5-inch infotainment system with Sync 4 will be standard.
2024 Toyota bZ5X (Brand New)
Are you conversant with the popular gas-powered three-row Highlander from Toyota? The existing bZ4X is smaller and set to reach the market soon. But the upcoming Toyota bZ5X is larger than the existing one and electric. The bZ5X will be its EV companion.
On the outside, the bZ5X looks futuristic and modern. But I haven't yet glanced at its interior, meaning I don't know what is in store, especially the dashboard design.
I presume the bZ5X will come with two motor options, single and dual, with 200 horsepower and above.
Since the bZ4X features 250 miles claimed range, the larger EV's batteries should accommodate a range of at least 200 miles. Additionally, I anticipate an average FWD configuration featuring AWD as an alternative.
What about the cost? At the time of release into the market, my approximation is that the bZ5X will cost $50,000.
2024 Toyota 4Runner (Redesigned)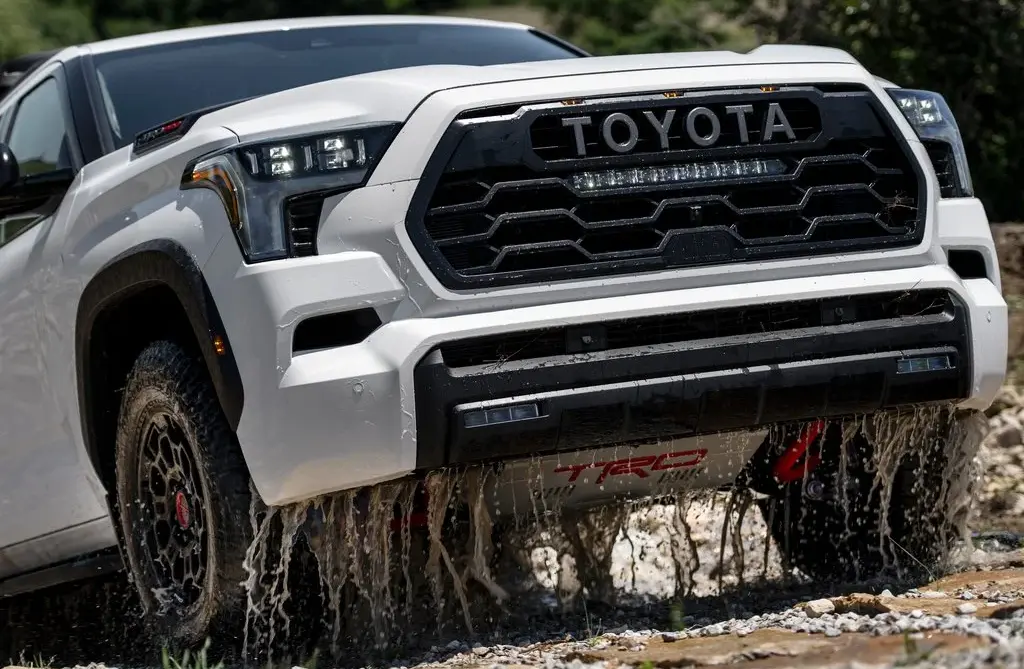 Toyota seems to be making major updates to its SUV and off-road truck lineup. That process started with the introduction of the all-new 2022 Toyota Tundra, followed by the 2023 Toyota Sequoia, and it looks like the Toyota 4runner is next in line. Not for the 2023 model year but for the 2024 model year Toyota 4Runner.
The BoF SUV will change its platform to the TNGA-F truck platform, the same platform used in the New Land Cruiser, Lexus LX600, and New Sequoia, and this will be the sixth generation of the 4Runner.
The sixth-generation 4Runner is expected to get a smaller engine to overcome the problem of high fuel consumption in the previous generation, and even Toyota is predicted to use a 2.4-liter four-cylinder engine in the lowest trim. And the Toyota 4Runner will certainly have a hybrid engine variant.
2024 Honda Prologue (Brand New)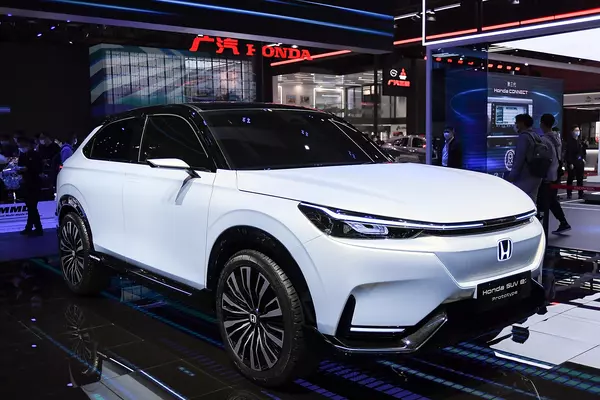 The 2024 model year is nearing, and Honda can't wait to unveil Prologue's electric vehicle. All this is courtesy of a recent partnership with General Motors. Although Honda has released little information on this car, I expect it to assume a mid-size or compact SUV form.
Additionally, the chances are high that it will have similar Ultium battery packs as the upcoming GM EVs. That includes the GMC Hummer EV and Cadillac Lyriq.
GM is planning on engineering the powertrains and the platform. But Honda will take care of the remaining parts, including the Prologue's interior and body. This Honda EV SUV's price will begin at approximately $45,000.
2024 GMC Hummer EV SUV (Brand New)
Think about one of Hammer's most iconic off-road machines of the 20th century. The GMC Hummer EV SUV of the 2024 model year is all-electric.
The Hummer brand might now be living under the GMC cover. But the EV form faithfully upholds its incredible off-road potential and unmistakable design up to date.
This reinvented Hummer's most exciting aspect features an extraordinary Ultium battery tech and a massive battery pack.
The battery tech is convenient as it offers fast charging times, while the massive battery pack provides an estimated more than 300 miles range. At its availability, this electric GMC Hummer SUV will cost around $79,999.
2024 Genesis GV90 EV (Brand New)
According to multiple reports from Korea, Genesis' work-in-progress includes an all-electric full-sized SUV that is set to arrive in 2023 or at the beginning of 2024.
Some of us might already know how the Genesis GV90 will look, thanks to Gotcha Cars' (a Korean artist) illustration of it. The GV90 will twin with the future Kia EV9 and Hyundai Ioniq 7. Plus, it may be based on the E-GMP platform's extended version.
So, with that said, you can expect a 300 miles range and a 10% to 80% charge that would take not more than 30 minutes.
2024 Hyundai Ioniq 7 (Brand New)
According to Hyundai's considerations of the 2024 Ioniq seven idea, it is a living space on wheels. And that's precisely how the all-electric SUV appears. Numerous reports suggest that it will feature the same size as the Hyundai Palisade with three rows.
The Ioniq 7 targets 300 miles range when it comes to range; it also targets a fast charger of 350-kW. Allegedly, you can charge the Seven's battery pack from 10% to 80% within 20 minutes.
With these features, I presume that Hyundai's 2024 Ioniq 7 will cost approximately $50,000. Currently, this price is the Palisade lineup's top-end.
2024 Hyundai Tucson (Refreshed)
The Hyundai Tucson has become one of the most recognizable crossovers on the road thanks to its eye-catching design.
Tucson being one of the best in its class, Hyundai's radical update in 2021 was welcomed by people.
For the 2023 model year, Hyundai will not make any changes; Hyundai expects significant changes in 2024.
So far, there is no official information on what changes the 2024 Hyundai Tucson will get. However, I can say that Hyundai will maintain the modern contemporary design language in the current model.
2024 Chevrolet Equinox EV (Brand New)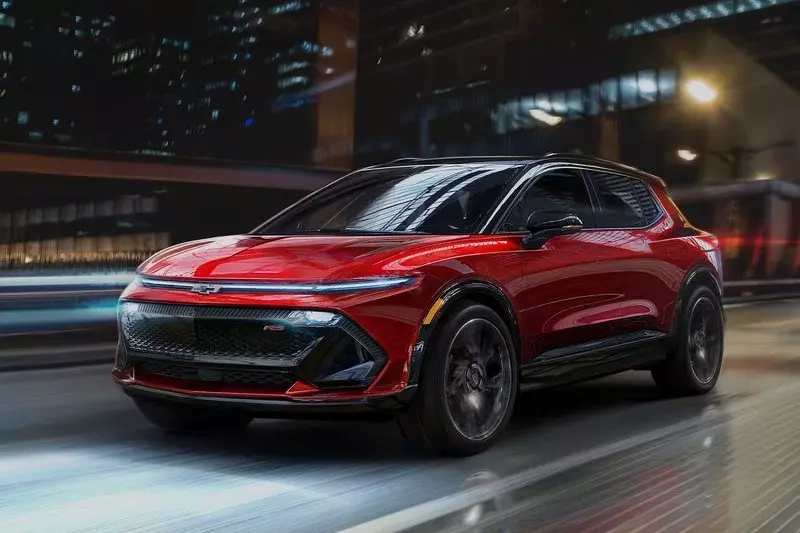 The Chevrolet Equinox EV for the 2024 model year bears the Equinox nameplate, but it doesn't have much in common with the compact SUV. We may say that the Chevrolet Equinox gets a total redesign for the Full Electric model.
There is a way that the Equinox EV's styling combines different traditional crossover design prompts with futuristic touches. For that reason, it gets an excellent appearance. You can expect a driving range of approximately 30 miles per charge, although Chevy has not released much information about the 2024 SUV.
The company's announcement only confirms the RS and LT trim levels. But it's also possible for Chevy to use a base LS to expand the lineup. Although there is no official communication on pricing, you can expect it to start from around $30,000.
2024 Chevrolet Blazer EV SUV (Brand New)
It is now official that an EV for the 2024 model year will be the current Chevrolet Blazer's replacement. According to Mary Barra's confirmation during the Consumer Electronics Show held in 2022.
Arriving in 2023's spring, the latest Blazer will be a compact crossover, and it will be based on the GM Ultium Platform.
That's all I know for now, but the new Blazer SUV will compete against the Ford Mustang. The SUV's price is expected to start at $35,000 competitively.
2024 Mercedes-Benz EQG (Brand New)
We expect the Mercedes EQG's 2024 model to have four electric motors distributed evenly throughout the four wheels. The motors will include a robust old-school ladder frame that will hold its batteries.
According to Mercedes, the EQG will maintain its powerful capabilities as an all-terrain car. I can also speculate that it will retain the G-class's classic boxy styling. We all are expecting the EQG to appear in the 2024 model year. That means the EQG may be available for sale towards 2023's end.
And the price of this 2024 EQG model may start at $150,000 upon arriving in dealers' hands.
2024 Range Rover EV (Brand New)
Good news! You might drive an all-electric version of a Range Rover very soon. But unfortunately, I have no further information about the machine.
But at a minimum, you can expect each axle to include one electric motor and a range of approximately 300 miles. Lastly, expect a minimum of 600 horsepower power output.
2024 Kia EV9 (Brand New)
According to reports, the lineup for Kia's Burgeoning electric automobile may expand and accommodate the EV9 SUV. This EV9 SUV and the upcoming Hyundai Ioniq seven will have a similar platform.
The brand's EV6 SUV, which is smaller, has a dual-motor arrangement with up to 576 horsepower. The EV9 SUV will either feature an all-wheel- or rear-wheel drive. The former version will use dual electric motors.
Reports claim that the Kia EV9 will have a 300 MPC driving range. Unfortunately, Kia keeps any information about the vehicle's motors and battery size a secret.
2024 Chevrolet Silverado EV (Brand New)
The Electrified Silverado will compete with the Ford F 150 Lightning, which previously entered the electric pickup truck market. To compete with Tesla, Rivian, Ford, and GMC, the Silverado EV boasts enticing features such as up to 400 miles of range, 664 horsepower, and up to 10,000 lbs of towing capacity.
The standard WT trim will cost roughly $40,000, while the fully-loaded RST variant would cost around $107,000.
Since electric vehicles will soon load the automotive market, it is likely that in 2024 and beyond, you will see many auto manufacturers releasing electric crossover SUVs. And I will be here to update you on any further details.