One of the greatest adrenaline rushes you can experience when you go street racing.
Despite the widespread belief that street racing is illegal, it is practised in many countries at events that adhere to local laws and regulations.
This article provides a comprehensive rundown of the 13 best cars for street racing.
Honda Civic Type R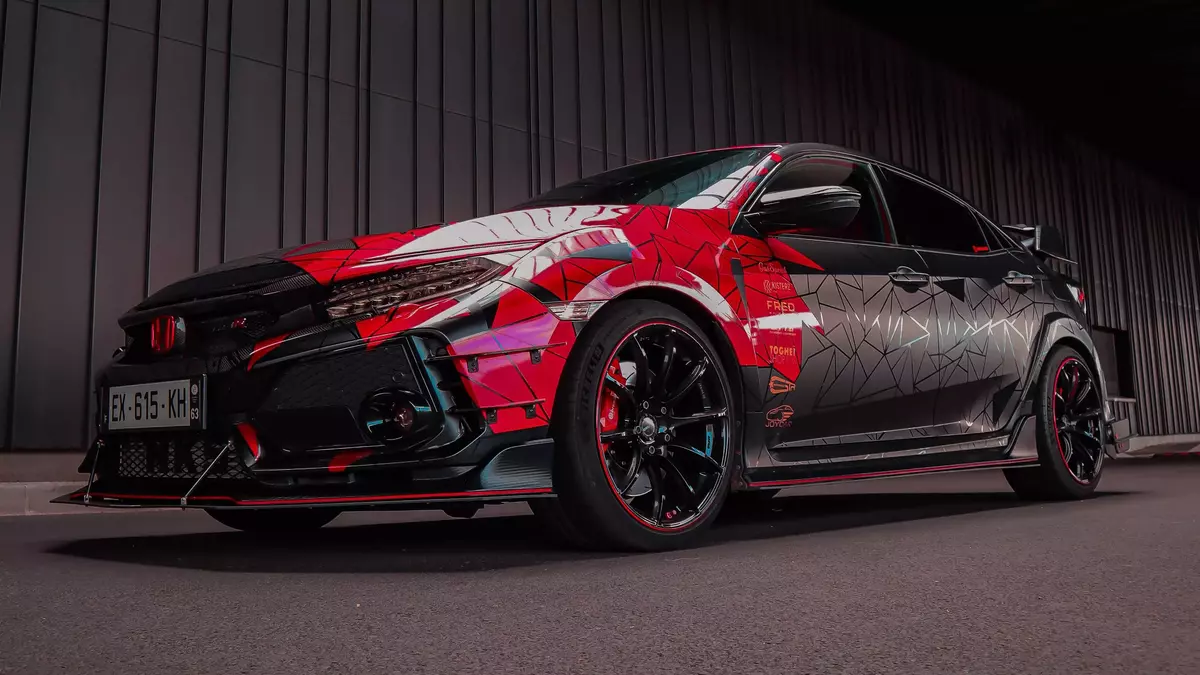 This car has the potential to take you on a wild ride in those epic street races.
The Honda Civic is an excellent choice for street racing due to its high-quality 6-speed manual transmission, powerful engine, and responsive pedal.
The Type R is not only the fastest Honda Civic but also one of the fastest sport compacts, thanks to its 310-horsepower turbocharged four-cylinder engine and six-speed manual transmission that sends power to the front wheels.
Honda has virtually eliminated torque steer, a problem plaguing strong front-drive vehicles while providing articulate steering, exceptional cornering performance, and a surprisingly plush ride. As it can pull harder at higher RPMs, the Civic continues to provide excellent performance.
Chevrolet Camaro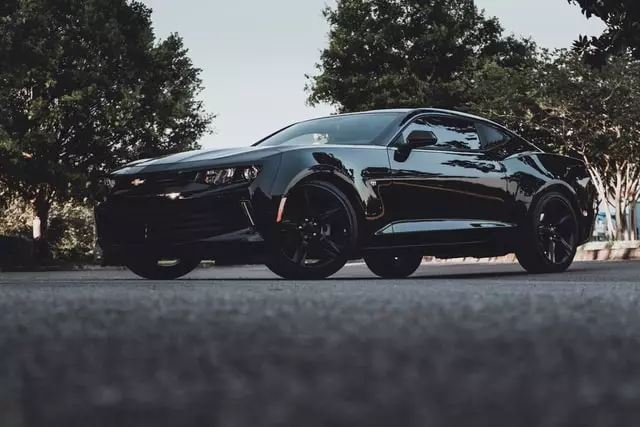 The Camaro from Chevrolet is instantly recognizable as one of the best cars ever made. Its aesthetic is fiercely rooted in the street culture of today. In addition, the vehicle's stock form is renowned for its incredible acceleration and supreme handling.
The top-of-the-line Chevrolet Camaro can reach speeds of up to 198 miles per hour. Amazingly, the car can accelerate from zero to sixty miles per hour in only about 3.5 seconds. A 6.2L supercharged V8 engine produces 650 horsepower.
Mitsubishi Lancer Evolution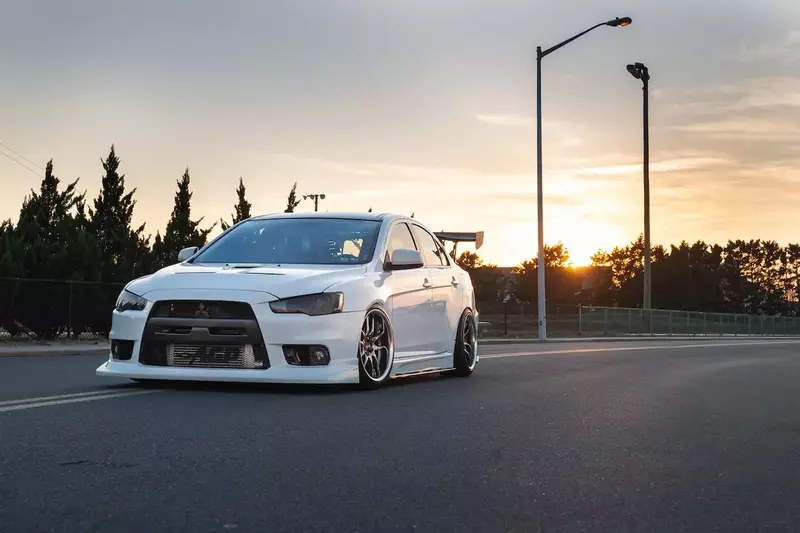 Among street racers, this vehicle is akin to the Holy Grail.
This vehicle is among the best and most versatile in terms of customization.
This legendary vehicle can be in three different forms, making it suitable for any racing surface (gravel, snow, or tarmac).

The Mitsubishi Lancer Evo is a great car with incredible power, brakes, and turbocharging. This sports sedan features a 2.0-litre engine with 5 or 6-speed manual and dual-clutch TC-SST transmissions.
Toyota Supra MK4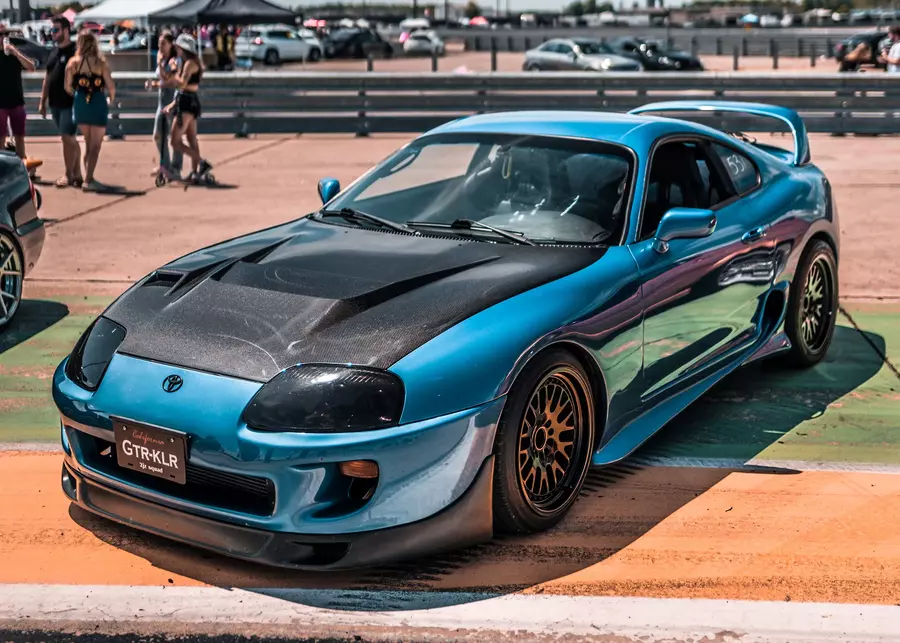 As seen in movies like "The Fast and the Furious," the fourth-generation Supra is a cult classic and one of the most sought-after vehicles on the street racing circuit.
The vehicles are robust in construction and are also amenable to various tuning components that can boost their power.
The 4th gen Toyota Supra is equipped with the most iconic engine of all time, the 2JZ series.
The 2JZ-GE is a 3.0-liter naturally aspirated engine with up to 220 horsepower. While the most popular among racing enthusiasts is the 2JZ-GTE, equipped with a Turbo, the power of this engine rises to around 325 horsepower.
With this motor, the Supra mk4 can sprint from zero to sixty miles per hour in around five seconds and hit a high speed of 155 miles per hour on the racetrack.
Nissan GT-R
The Nissan GT-R is a top-tier race car.
The GT-R has a 3.8-liter twin-turbo V6 engine, which produces 562 horsepower and 637 Nm of torque; combined with the launch control, this allows the car to accelerate from 0 to 62 mph in under 2.7 seconds.
However, after two full-throttle launches, the car's electronics stop launch mode for an hour to allow the drivetrain to recuperate.
The GT-six-speed R's twin-clutch transmission and four-wheel drive make for devastating acceleration.
The paddle shift setup allows for effortless power delivery and smooth gear changes and can also be operated as a full auto with zero disruption to your drive.
Ford Mustang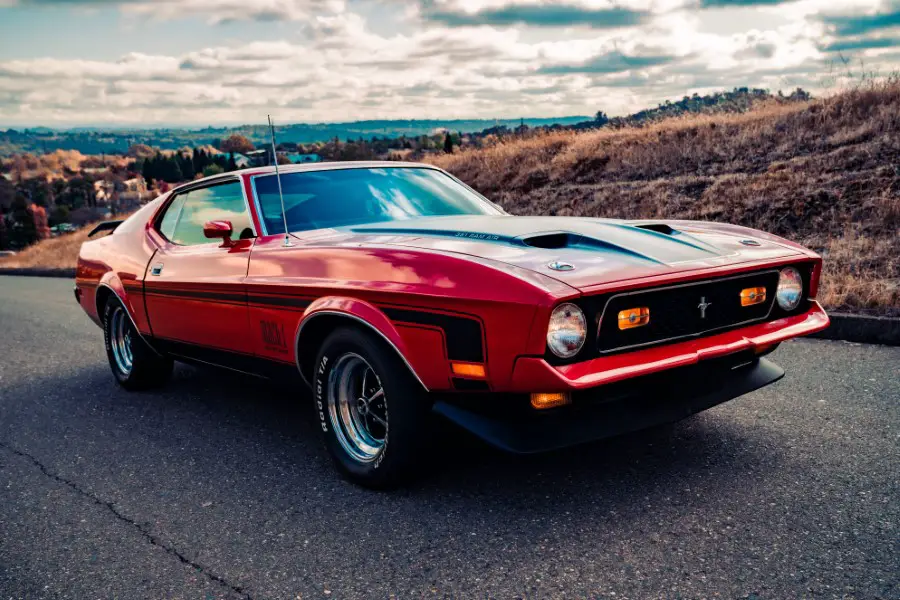 There is much to like about Ford's rough and heavy appearance and street design.
The engine is legendary in terms of raw power; there is ample room for personalization, and replacement parts are readily available; these factors make this car a top pick for street racing.
The mustang's 5.0-liter V8 produces 480 horsepower and 420 lb-ft of torque. These V8 engines have a powerful rumble that is sure to get your blood pumping.
It is best suited for street racing thanks to its seven-speed dual-clutch transmission, which features multiple modes for ultra-fast shifts whenever you want.
Subaru WRX Sti
The Subaru WRX stands out as a bit more gritty among other high-performing but not high-performance sedans.
That may sound like a drawback if you're looking for a refined and comfortable vehicle. Still, it's a huge compliment to those who know about WRX's rally racing roots and Subaru's track record of creating exciting and entertaining automobiles.

A sprint from 0 to 60 mph takes only 6.0 seconds in the WRX Sti. A boosted 2.4-liter (from 2.0) flat-four engine provides the power.
Whether you opt for the standard six-speed manual or Subaru's improved CVT, the new WRX will get you up to 274 horsepower. Subaru has an automatic transmission they dub the Performance Automatic.
The WRX is all-wheel-drive, as has been the norm for both the brand and the model. The WRX is innovative in that it can be outfitted with an adaptive suspension.
BMW M2
BMW took the potent M3 engine and put it in the nimble and lightweight M2 chassis, resulting in this model. BMW's top sports cars combine outstanding performance with practicality to give you the best of both worlds.
The weight of over 3000 pounds makes this vehicle one of the heaviest on our list, but it is also one of the most useful.
You can go on road trips one weekend and go to track days the next, thanks to the car's decent cargo capacity. Some race fans require a manual transmission, and it's included.
The M2 now comes standard with a 405-horsepower 3.0-liter twin-turbo V6 engine. With an average of 22 miles per gallon, the M2 is still economical on gas.
Nissan 350Z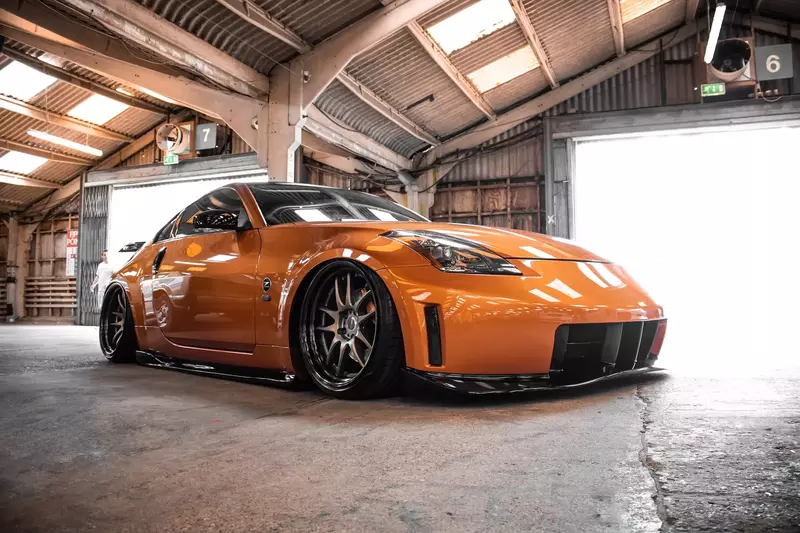 As with the street grid itself, the 350Z is a common sight. Nissan 350Zs have a 3.5-liter V6 engine good for 306 hp and 268 lb-ft of torque.
This vehicle has a fantastic soundtrack, responsive steering, and sufficient power to accelerate from 0-60 mph within 6 seconds.
The fast car can tolerate a lot of extra tuning components before breaking, and if something goes wrong, it's easy to fix.
Dodge Challenger R/T Scat Pack
You'll be able to take off in a flash in the high-performance Dodge Challenger R/T Scat Pack, a spiffed-up version of the base R/T model.
The top speed of the Dodge Challenger R/T Scat Pack is 174 miles per hour. The 392 HEMI V-8 engine, housed within the car, has a displacement of 6.4 liters and is air-cooled.
Through an 8-speed automatic transmission, the 485 hp (361 kW) and 475 lb-ft (644 Nm) of torque produced by the naturally aspirated mill are sent to the rear wheels.
With features like a Drag Mode for the Adaptive Damping Suspension, Line Lock, TransBrake, Torque Reserve, and 41-spline half shafts, 1320 was named after the 1,320 feet that make up a quarter mile.
Tesla Model S Plaid
With its instant traction and torque control, ludicrous acceleration, and dual-motor all-wheel drive, the all-electric powertrain in Tesla's vehicles provides unmatched performance in any weather.
The 1,020 horsepower, tri-motor electric hatchback accelerates to 60 mph from a stop in a factory-estimated 1.99 seconds while maintaining nearly 400 miles of range.
Conventional AWD vehicles use intricate mechanical linkages to send power from a central engine to each car's four wheels.
Using dual motors, Tesla is the only company that can give the front and back wheels completely separate and superior traction. With its ability to pull harder at high rpm, the Tesla S Plaid offers great performance.
Kia Stinger GT2
The Kia Stinger GT2 is equipped with a twin-turbocharged 3.3-liter V6 engine. Two camshafts are placed above each cylinder in a V6, each with four valves.
The rear wheels receive power from the engine via a limited-slip differential and an 8-speed automatic transmission.
The car also comes with an all-wheel-drive version, though its LSD has been swapped out for electronic management of the transfer case and dynamic vectoring.

It has a maximum output of 368 hp at 6,000 rpm and a torque range of 1,300 – 4,500 rpm. Don't be fooled by its practical four doors; this vehicle's dual turbocharged engine is equipped with launch control and a ton of excitement.
Although it weighs just over 3,800 pounds, the Stinger GT2 can accelerate from 0-60 mph in 4.7 seconds when using the launch control.
Hyundai Veloster N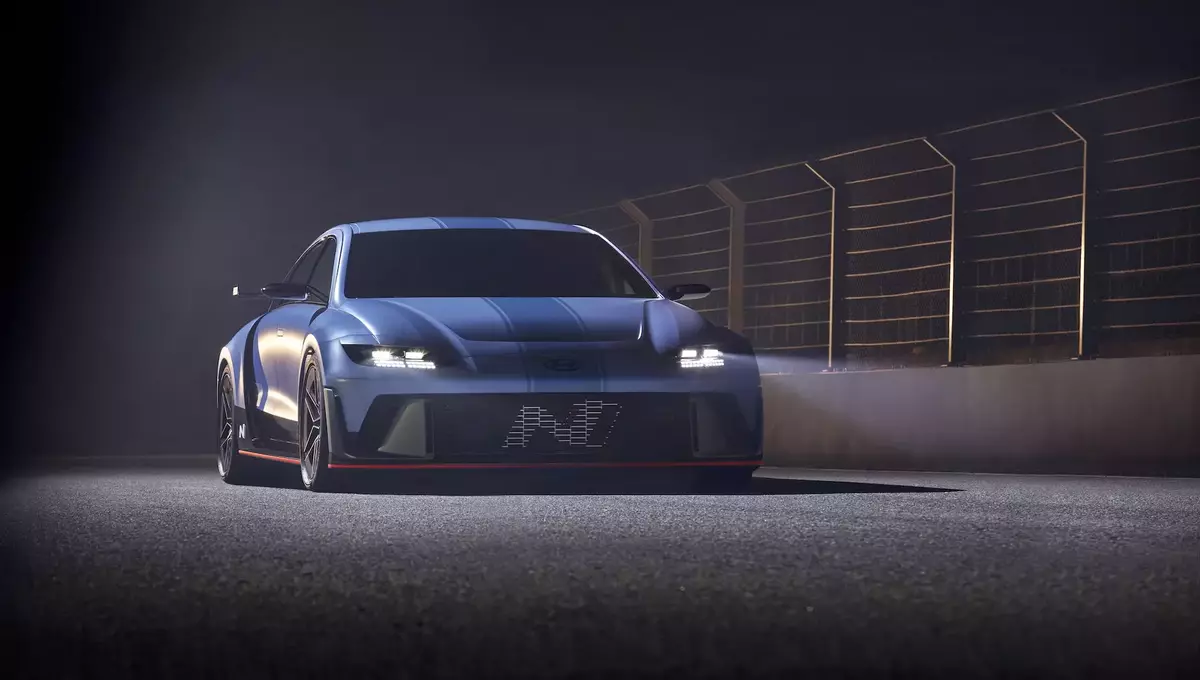 With its racing-inspired accents and details, the Hyundai Veloster N looks the part of a race car, but it also has the performance to back it up.
The Veloster N is powered by a 275-horsepower, 2.0-liter inline-4 cylinder Turbo engine that produces 260 lb-ft of peak torque at an incredibly low 1,450 rpm.
You can choose between a quick-shifting N 8-speed Wet Dual Clutch Automatic transmission with paddle shifters and a close-ratio 6-speed manual transmission with a rev-matching system.
The Hyundai Veloster N has a 275-horsepower turbocharged engine that generates high torque figures at low speeds. It also has a performance-oriented N Corner Carving Electronic Limited -Slip Differential, allowing it to accelerate quickly and maneuver quickly around corners.
The Hyundai Veloster can accelerate from 0-60 mph in less than five seconds under ideal conditions, thanks to its impressive powertrain and some n-exclusive features.
Final Words
Customizing a street racing automobile to your driving style and the terrain you'll be racing is time-consuming and laborious. On the other hand, the vehicles mentioned above are all formidable in their stock forms.