If the color of your car is silver, it is something associated with meanings of elegance, poise, and sophistication.
The color silver itself hides dirt and scratches quite well and is a practical choice, indeed. Now, If you drive silver wheels, you're probably confident yet reserved. This color is not too flashy and not an introverted color as well.
Another good thing about this color is that it's safe, and you can combine and match it easily with any color, especially if you want to replace the rims with aftermarket ones. There are a lot of colors to choose from that will match your silver-colored car.
So, What rim colors go well with a silver car?
If you own an elegant silver car, then focus on colors such as Gunmetal Gray, Gold, Bronze, and Black. Black rims for a silver car could be very interesting, and remember that the tires have visual significance. Like alloy-colored rims, it will not look good in a silver car if the tires are inappropriate.
Each color shows a different impression. This article will provide some recommendations that I firmly believe will best match your silver car. I also include the details for each color.
Before we proceed to the list of colors, I want to let you know that I owned a silver car, and the colors below are the best choices based on my experience.
Black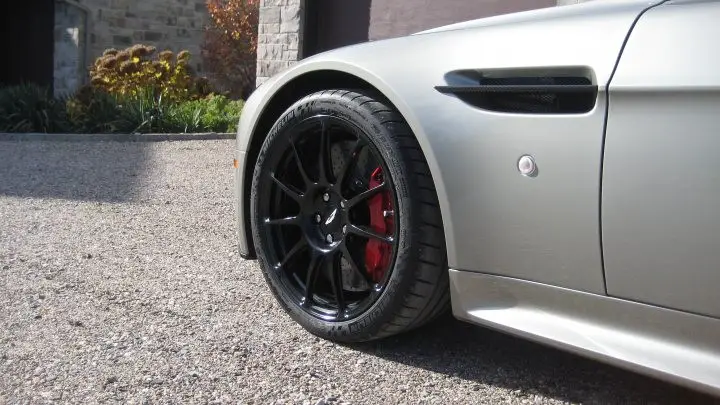 This is the easiest and safest color option. You will never regret choosing black-colored rims for your silver car. It strongly contrasts a vehicle and makes your car look more elegant and rugged. You may also paint the brake calipers a light color to make your wheels stand out even more.
Gunmetal Gray
If you choose this color, it will make your silver car look more modern. This color is associated with modern technology. That's why there's no wonder that this color gained quite a bit of popularity in the past few years. A sedan or coupe type of car goes well with gunmetal gray rims.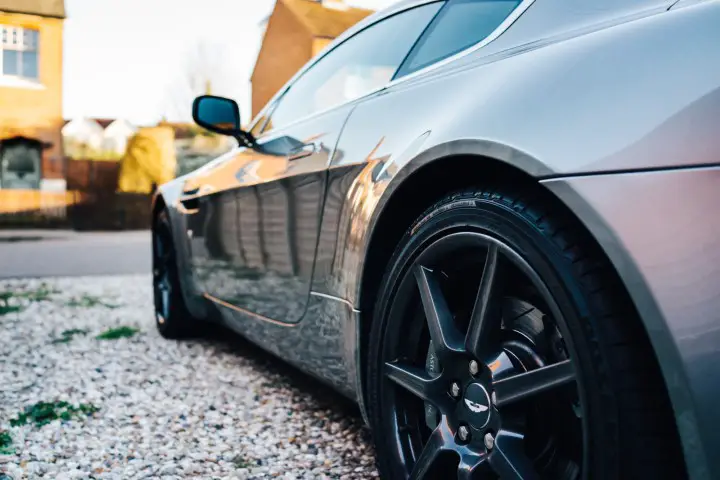 Gold
This color is not for everyone. That's why you need to be more careful in using this color, especially on a silver car. A silver car has a shiny element in it already. Using gold rims will make it even more striking.
But are they not good on silver cars? Certainly not. If you choose the right color composition and wheel model or design, gold rims will look suitable on silver cars. Just imagine a piece of silver jewelry with a gold accent. It looks good, right? All you need is a little creativity to make your silver car awesome with gold rims.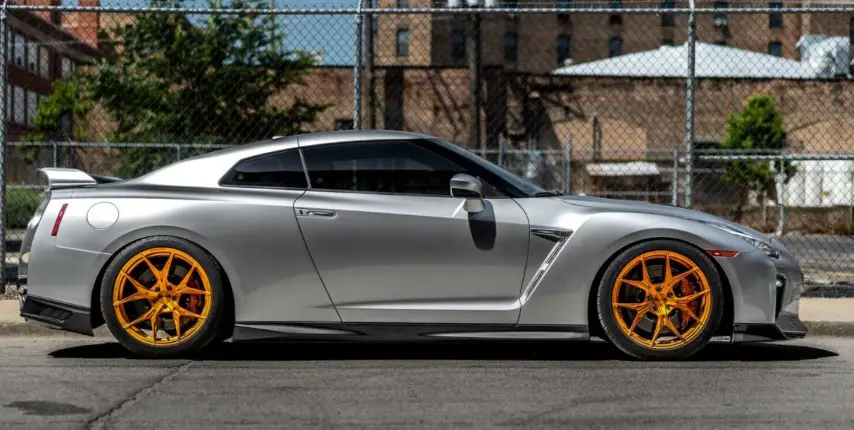 Bronze
This rim color in a silver sports sedan will surely make you fall in love. It's an excellent combination, and there's not much to say about this lovely combination. Go to the wheel shop now and try it. You will love it, for sure.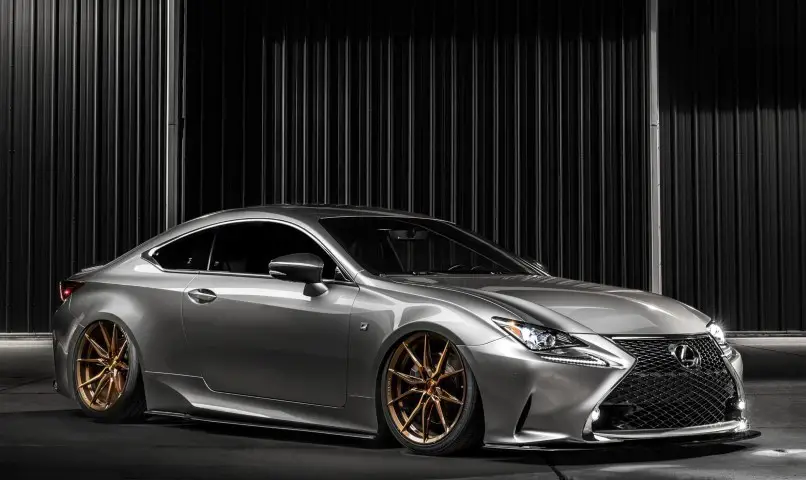 Maybe most of us think that Bronze Rims feel very excessive. They are not. These colors can blend and provide an exquisite and luxurious color variation. In addition to silver cars, bronze rims are also suitable for other colors cars such as Grey, Red, and White.
Silver
Silver to silver? Why not? This rim color looks okay in a silver car. This color will add more elegance to your vehicle. This combination seems remarkable, especially when your car is moving. If you're fond of something shiny, then maybe you can choose a chrome color to match your silver car.
Tiffany Blue (or other bright colors)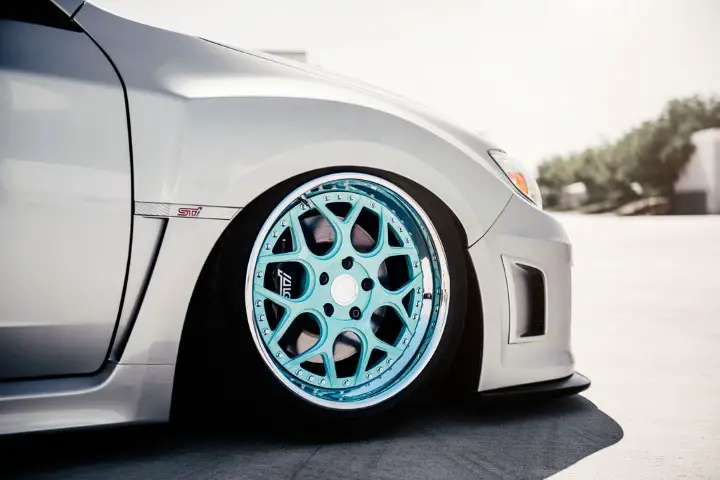 This color has shades from something mint green to turquoise, and it may sound crazy to use it in a silver car, but the truth is, this combination works well. However, not all types of cars can be good with this color combination. A hatchback such as Mazda 3, Hyundai Veloster, VW GTi, and a WRX Sti would definitely look very cool with these Tiffany Blue rims.