Car enthusiasts can make many modifications to their vehicles. They can add cosmetic enhancements, replace parts, or make negligible modifications like painting the brake calipers.
Applying paint to your brake calipers can add a fascinating touch to your vehicle's wheels, a technique often employed by premium car manufacturers. This enhancement can be achieved affordably, leaving you to ponder the optimal color choice for your brake calipers.
Then, What is the Best Color for brake calipers?
Red is a favored choice for brake caliper color, especially for sports cars. However, to truly achieve aesthetic harmony, it's crucial to coordinate with your vehicle's paint job. This guide will explore the most complementary caliper colors for different car hues.
Caliper Color for Red Car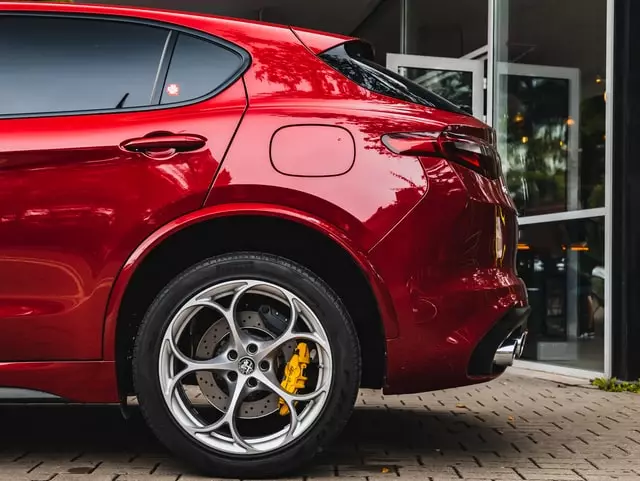 Red calipers are ideal for red cars. Red calipers can make the car's wheels stand out more. This can happen when you use wheels with the appropriate color.
Gun, metal, and black wheels are excellent for combining with red calipers. Sports car manufacturers like Lamborghini and Ferrari commonly use red calipers on their vehicles, enhancing their sporty appearance.
Apart from red, you can try other colors, such as gold and orange. The contrasting color difference makes Your car's wheels more unique. This is highly suitable for vehicles with a sporty concept.
Caliper Color for White Car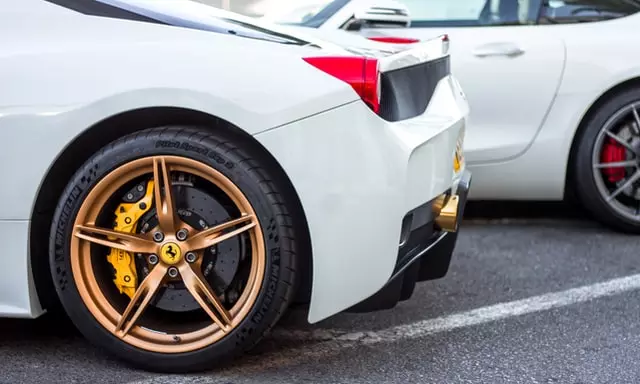 White cars are popular in the modern days. This is not unusual because white vehicles offer several advantages. To begin with, white is a brilliant color that cannot hide dirt. It is also easy to modify white-colored vehicles. For instance, you can switch the right wheels with the right size and color, making your car appear more beautiful.
You may also color the brake caliper to enhance its appearance. Selecting a caliper with gold, orange, silver, and red is advisable. Still, you should consider the type of car you own. A white sedan or coupe can appear elegant and sleek with twenty-inch anthracite wheels and gold and orange calipers. A crossover SUV can appear sportier with red calipers.
Caliper Color for Black Car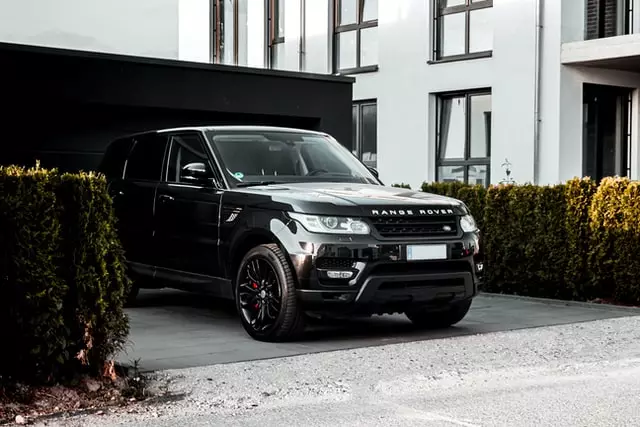 Black is another popular car color because it appears mysterious, cool, classy, and elegant. Black is a suitable color for adding or modifying accessories, and this includes coloring the brake calipers. For black vehicles, red and orange calipers are suitable. However, black calipers can also be ideal for various types of cars.
With the right color rims, a black car will be very cool when it attracts attention with bright colored calipers like red and orange. A Sporty Sedan, Coupe, and Sportcar match the bright color brake calipers like this.
Caliper Color for Silver Car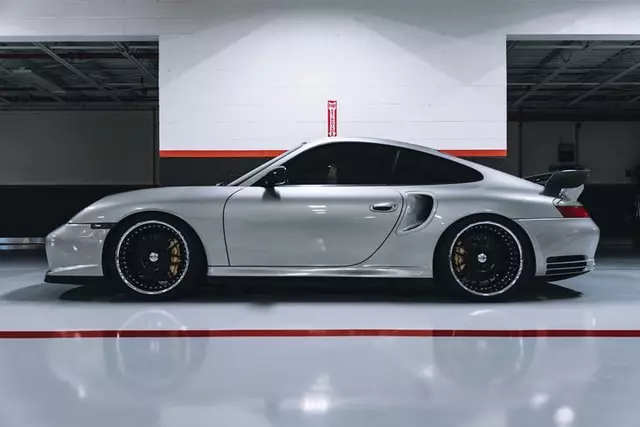 If you buy brake calipers for a silver vehicle, you can choose yellow, red, neon green, or orange calipers. Various color combinations can work well for silver cars, but you should avoid overdoing it.
A silver car can go well with various color combinations, but I don't advise you to go too far. To get better results, you also need to pay attention to the color of the rims on your silver car.
Caliper Color for Grey Car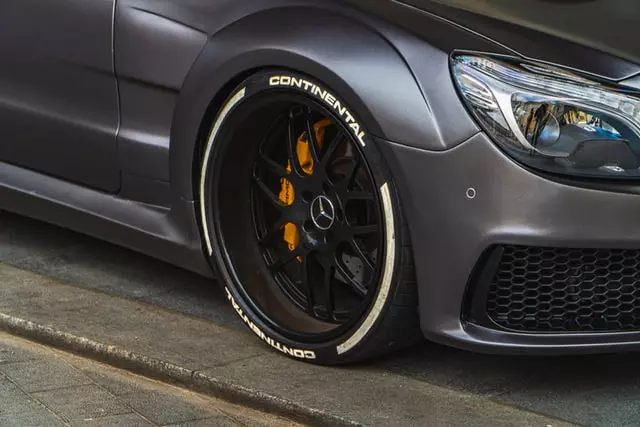 Gray is another appealing color that offers a simple yet sporty impression. This color also appears timeless and tough. It is easy to match other colors with it. For instance, you can pair red brake calipers with bronze wheels, and they will appear attractive. Consider the color of the wheels on your vehicle to get the best outcome.
Generally, you can pair red brake calipers with rims of any color. However, brake calipers of other colors like yellow, orange, and gold appear best when paired with silver, white and black rims on grey cars.
Caliper Color for Blue Car
Blue cars are a popular color choice for many vehicle types, including sedans, coupes, sports cars, and supercars.
When selecting a caliper color for your blue car, your decision should align with your desired aesthetic.
For a subtle, sleek appearance, consider black or silver calipers. Alternatively, opt for vibrant hues such as orange, yellow, or red for a sportier look. These vivid colors can contrast nicely with the blue, drawing attention to the vehicle's performance components.
Another option is to match the caliper color to your car's blue for a harmonious look. In this case, it's crucial to consider your wheel color. Neutral shades like anthracite and silver would complement this style well.
Caliper Color For Bright Car Color
What about cars with bright colors like yellow and orange?
In general, you can use the same color as the body of your car. For example, you can color your Brake Caliper yellow or gold if you have a Yellow Camaro.
However, you must still pay attention to the color of your wheels. Try not to use wheels that are the same color as the body of your car.
Conclusion
Painting your vehicle's brake calipers with any color you like is an easy way to personalize it. You can purchase a colored brake caliper cover or paint it yourself. It would help if you considered several factors to choosing a color for the calipers. They include the color of the vehicle and the color of its wheels.
At the end of the day, choosing the right color mainly depends on your preferences. Therefore, select the color you find to be the most appealing.