For some people, a car is not just a vehicle, it is a friend. That's why giving a name to a car is a good thing to do.
Giving a name to a car also means the owner has a love for the car, and I think giving a name to a car is part of what we call TLC (Tender Loving Care), which is a term to give more attention to a car by taking care of it.
What Should I Name My Car?
Give your car a name, whatever you like. There are no special rules when it comes to naming a car. You can customize it to match your personality, the color of your car, and even the type of vehicle you drive.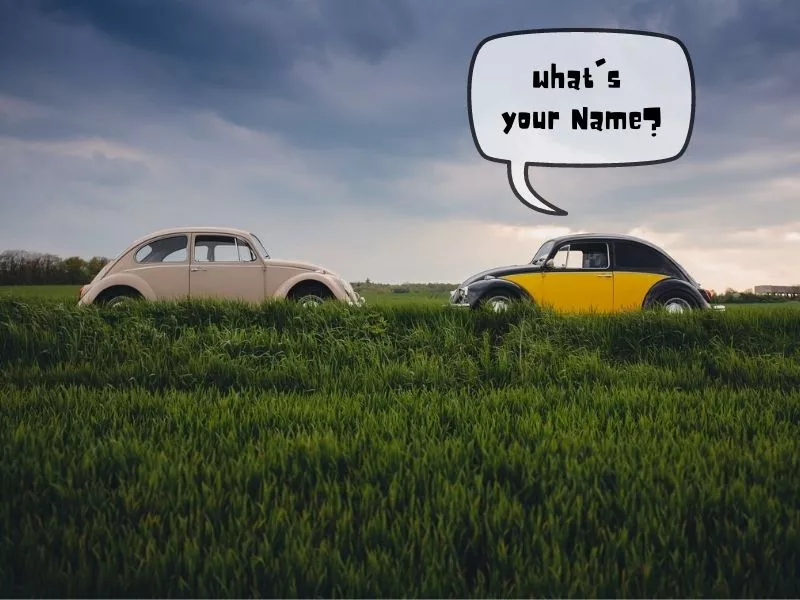 Well, this time, I will go deeper into the name of the car based on the color. Here are some car name ideas based on color.
White Car Name Ideas
| | | |
| --- | --- | --- |
| Olaf | Baymax | Marshmallow |
| Frosty | Drac | Tusk |
| Silk | Albee | Puteeh |
| Casper | Dove | Katara |
| Shiro | PB (Polar Bear) | Winter |
| Kiba | Appa | Vanilla |
| Ivo | Salt | Moscow |
Grey Car Name Ideas
| | | |
| --- | --- | --- |
| Foxy | magneto | Cloud |
| Dolph | Fox | Wolf |
| Elph | Ash | Titan |
| Stormy | Rayden | Buckbeak |
| Sokka | Buki | Anth |
| Carbon | Parrot | Seals |
| Drag | Neji | Onyx |
Name Ideas For Red Car
| | | |
| --- | --- | --- |
| Ruby | Lava | Nova |
| Mac | Chili | Jarvis |
| Ron | Sunset | Roses |
| Angry | Hellboy | Ghoul |
| Gozil | Elmo | Skull |
| Scarlet | Rusty | Reddish |
| Wine | Cherry | Rosy |
Name Ideas For Black Car
| | | |
| --- | --- | --- |
| Kuro | Carb | Moku |
| Hawk | Bat | Black Angel |
| Grim | Misty | Coin |
| Zorro | Shin | Nightfury |
| Ninja | Venus | Nimbus |
| Fury | Mr.Sleek | Swank |
| Yami | Grande | Gallant |
| Loki | Oreo | Cosmo |
Name Ideas For Blue Car
| | | |
| --- | --- | --- |
| Ocean | Sky | Blues |
| Aqua | Berry | Avatar |
| Navy | Sonic | Smurf |
| Whales | Moonlight | Seal |
| Twitter | Dory | Stitch |
| Elsa | Rio | Ao |
| Mr. Blu | Space | Lightsaber |
| Azure | Sora | Yondu |
Name Ideas For Silver Car
| | | |
| --- | --- | --- |
| Iron | Magneto | Gin |
| Stars | Raito | Penny |
| Mystic | Mr. Steel | Comet |
| Jets | Roadmaster | Katana |
| Medals | Armory | Tron |
| Eagle | Vibra | Shield |
| Hydra | Sparkling | Hayai |