People who buy Nissan Xterra usually need a rugged, reliable car that can go over light to medium off-road terrain. It was the right thing to do because Xterra was made to meet those needs.
Here, I'll talk about some must-have modifications for the Nissan Xterra. You can improve your ability to drive through rough terrain or make your car look better.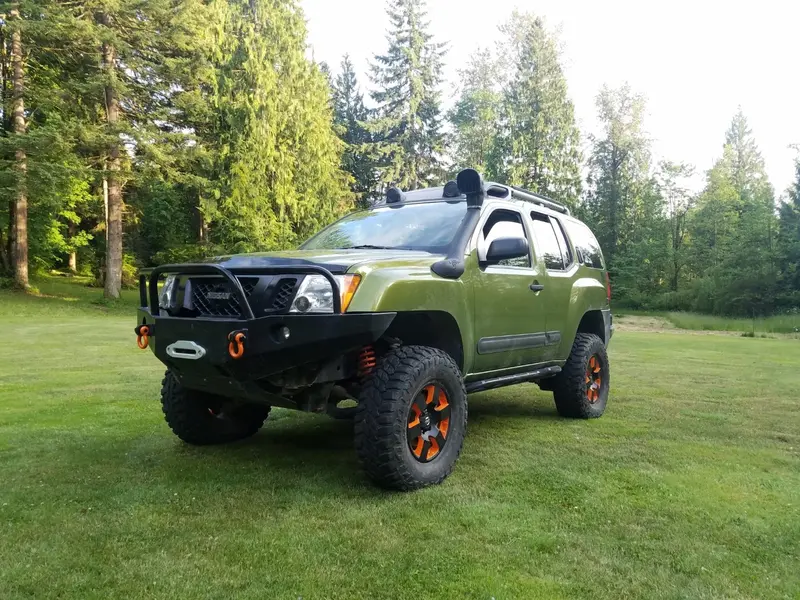 Bigger wheels with all-terrain tires
Getting bigger wheels than the normal ones is an excellent idea for your car. You can get the ones that come in 32.2 inches, giving your car a perfect look.
Most owners are outdoor lovers who like to go on all terrain types. The smartest thing is to ensure the tires you get can comfortably take you through. Some people have to melt mod, but that depends on the inch of your tires.
Lift Kit
An excellent way to improve ball joint angles is to get a suspension lift kit with long tubular travel upper arms. Doing this also ensures correct alignment. Steering can also be made more robust with an idler arm brace.
The kit should also have revolver shackles for a fantastic amount of wheel travel. Adjustable shocks and spacer kits are an added advantage when considering getting a lift kit for your vehicle. There are products with upgraded polyurethane bushings and light and medium-duty front coils.
Front Bumper/Grill Guard
There are many bumpers available in the market, so you have to find the right choice for your Nissan. The Armadillo, Tyger auto, and Sherman are some brands compatible with most Nissan Xterra cars. Whichever product you will go for, ensure that it has a protected winch mount.
One with a bolt-on design is also a great choice. Getting a bumper is a sure and excellent way to protect your car from rock, trees, and animal strikes.
Winch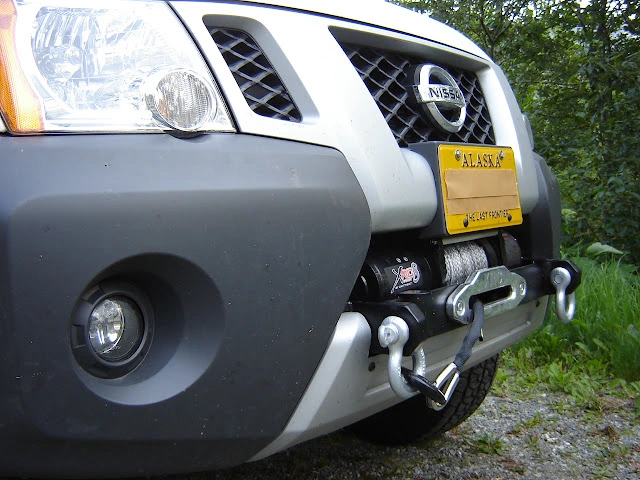 If you want to make your ride a proud one, you may consider getting a winch. Most are primarily made of material that ensures they are water-resistant. Others have a wireless remote control option to provide convenience for the user. The ones that have a 3 stage planetary gear system have excellent performance. Installation is usually easy as they come with clear guides. Some winches are about 65 lbs. and can pull a weight of 8000 lbs.
Skid plate
Skid plates come in two options in terms of build. Some are steel, and others have a black powder coat option. You may want to consider what you feel will work best for you. You can get one with a bolt-on design to give security during use.
The skid plate is meant to bolt onto the engine skid plate. Front skid plates, engine transmission skid plates, transfer case skid plates, and gas tank skid plates.
Side Step/Running Board
Side steps come in different shapes, like running boards and bars. Some are made of aluminum, and these appear to be a favorite for many users. Others are built using steel which is still great for durability and strength.
You can also go for hoop steps and a beaver hitch step to make a bold statement. All you have to do is ensure that they fit well to the size of your vehicle and have perfect finishing that makes them UV resistant.
HID headlight
Different people like different things, so getting the right HID headlight for your car should be prioritized. HID headlights come in various stages ranging from stage 1 to stage 4. The stages depend on the functionality of the beams and other features like housings and shrouds and plug-and-play harnesses. The higher the stage, the more functionality you get from your purchase. Features to look out for are quality and originality since you don't want to replace your headlight all the time.
Roof Rack
Getting to the outdoor will mean that you have enough space to carry what you want. That is where a roof rack comes in. you will be able to take what you need to as you head out for camping or any adventure.
You can get a roof cargo box or a roof cargo basket. Go for the heavy-duty type that is rust-proof and lasts for a long. This makes you safe whether the weather is tough or there is a lot of sunshine and humidity.
Cold air intakes
The item is usually designed to increase power as well as torque. It is a sure way to add more horsepower and acceleration while at the same time protecting your engine. Most of them are easy to install and take about 90 minutes or even less. It is better to get one that has ultimate longevity to ensure you use it for the life of your vehicle.
Cold air intakes also work so that the sound of your engine is improved. Some have easy maintenance options with no filter cleaning needed up to 100000 miles.
DynoMax exhaust system
A perfect way to ensure unrestricted exhaust flow is by getting the right exhaust system. Various designs are available, including a straight-through design that adequately reduces backpressure. CRF technology in it absorbs any interior resonance that is unwanted to give a deep performance tone. You can get a stainless steel version that ensures longevity during usage.
I recommend that you check the specifications of each product before you buy. You cannot compromise essential qualities, like durability and convenience. Consider the size of your car model and your needs before settling on any item. Doing that enables you to have a car that looks cool and performs even better. While looking at the pricing options, have quality in mind to get the best.