When choosing a good delivery car, the most important thing to think about is how much it will save you. It should be able to cut back on gas, repair, and maintenance costs.
In this article, I have summarized some of the best cars suitable for food delivery services.
The cars in this post are quite affordable, and you could even explore the second-hand market for more affordable options.
Toyota Prius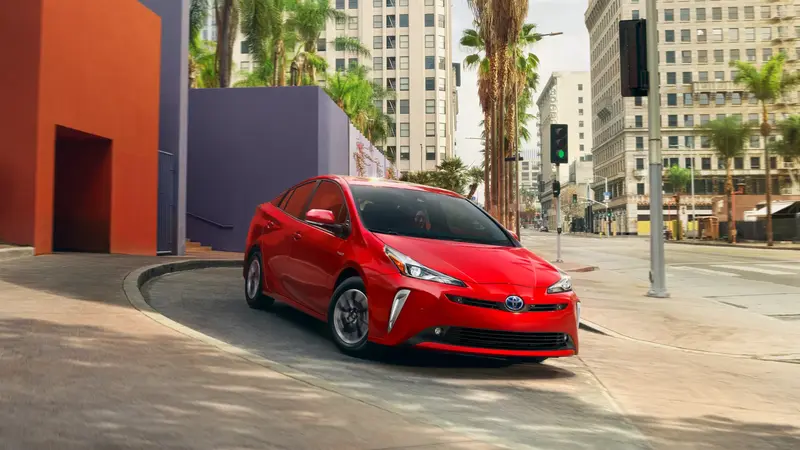 The Toyota Prius is like an idol among food delivery service vehicles. Its popularity is attributed to its reliability, excellent safety rating, and fuel efficiency.
With a 121-horsepower engine, the car can help you scoot around town delivering food without problems.
The strength of the Toyota Prius's horsepower might be too small for the latest trends, but it is quite efficient in its job.
Toyota Prius is also a perfect fuel economy car with an estimated EPA of 58 in the city and 53 on the highway. It spends around $400 annually on repair and fuel, making it one of the best options for delivery services.
Toyota Corolla Hybrid
If you are looking for an affordable delivery car, then you should consider Toyota Corolla Hybrid. It is one of the best options, with a starting price of less than $24,000. When it comes to maintenance, you will spend roughly $300.
The Toyota Corolla has a track record of reliability and is good on gas. Some sources even state that it can travel up to 250,000 miles without breaking down. Also, it requires easy maintenance and has a good safety rating.
Toyota Corolla Hybrid has a 1.8-liter four-cylinder engine and 2 electric motors with 121 horsepower. The engine power is quite enough for the car to maneuver around delivering food. The engine power translates to minimal fuel consumption which reaches an estimated EPA of 53mpg in the city and 52 mpg on highways.
Hyundai Ioniq
The Hyundai Ioniq has a compact size with a spacious interior, perfect for food delivery services. It is also quite affordable, fuel-efficient, agile, and fitted with complete safety features. The Hyundai Ioniq is available in two models; the hybrid and the plug-in hybrid.
Best MPG on The List
These models have the same engine configuration, 1.6 liters four-cylinder, and an electric motor. The motors are fitted with a 1.56kWh battery for the hybrid and 8.9kWh for the plug-in hybrid. The horsepower rating of the two models is 139.

This car will save you a lot of money as it has the best fuel economy getting at 58mpg in the city and 60mpg on the highways for the plug-in hybrid model.
Honda Fit
The Honda Fit is a favorite car to many people due to its flexibility. It can be used for other different tasks other than delivering food. The car's agility makes it perfect for delivering food in time. Not only will you appreciate its compact size but also the responsive engine and complete security features. We cannot also forget its excellent visibility!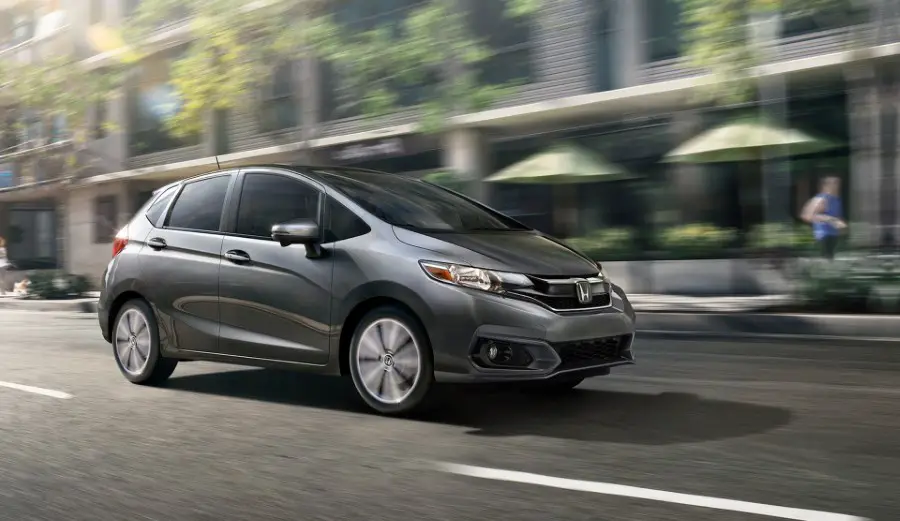 This car is reliable enough and has been rated 4.5 out of 5.0 by Repailpal.com. It has excellent ownership costs with repairs estimated at $400 annually. Fitted with a 128-horsepower four-cylinder engine, it has a fuel economy of 30 mpg in the city and 40 mpg on the highways.
The only drawback of the Honda Fit was discontinued in 2021. However, you could still ravage for a second hand in excellent condition from the used market.
Hyundai Kona
The Hyundai Kona is a small yet powerful SUV that can help you deliver orders. You can comfortably rely on it to give the best delivery experience. Its compact size and powerful engine are what make it a good option.
It comes with complete safety features, good fuel consumption, and not to mention, its affordability. For the 2022 model year, the Hyundai Kona gets a full redesign with a fresh interior and several new features. Its engine also comes in three options; 2.0-liters 147 horsepower, 1.6 liters 195 horsepower, and 2.0liters 280 horsepower.
The 147-horsepower is quite enough for deliveries around the city. Hyundai Kona is in fact, rated the "best" by J.D Power with a low fuel consumption rating of 30 mpg in the city and 35 mpg on the highway. If you go for the new 2022 model, you will not have to pay for maintenance anymore. This is because it comes with 3 years or 36,000 miles of free maintenance.
Mitsubishi Mirage
The Mitsubishi Mirage is a cheap car you can get any time. The 2022 model year is one of the new cars below $15,000 with a base price of $14,650. This car is equipped with a 78-horsepower 3-cylinder engine that is relatively small as per the new standards. Let that not confuse you because it gets the job done!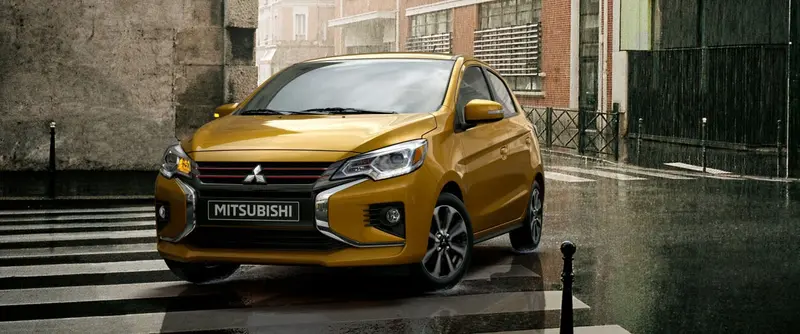 The Mitsubishi Mirage can save you a few coins, especially with the rising cost of gas since its powertrain is underpowered. It is also fuel-efficient, reaching 36 mpg in the city and 43 mpg on the highway.
Some sources argue that the Mitsubishi Mirage is not reliable but truth is that it can last for up to 150,000 miles or more if it is well taken care of.
Nissan Versa
The Nissan Versa is a good option if you are on a budget of less than $20,000. It has an affordable price of around 15,100 and comes with complete safety features, a well-built interior, ample cargo space, good gas mileage, and a comfortable ride.
The 2022 Nissan Versa is given a 5 out of 5-star rating by NHTSA. The car is equipped with a 122-horsepower engine that's efficient enough for daily commuting. When it comes to fuel consumption, it can reach up to 27mpg in the city and 35mpg on the highway.
Chevrolet Spark
Chevrolet Spark has the basic aspects that make a good delivery car. The basic Chevrolet spark versions start at $13,600 making it an affordable option.
Cheapest on The List
It is equipped with a slightly more powerful engine than that of the Mitsubishi Mirage, standing at a 98 horsepower.
The Chevrolet Spark is also equipped with standard safety features. IIHS gave Chevy Spark an overall evaluation of Good, which is the highest possible score.
Hyundai Elantra Hybrid
This is yet another decent small car for food delivery services costing roughly $24,000 with a fairly roomy interior. It also has standard safety measures and a great safety star rating of 5-star from NHTSA.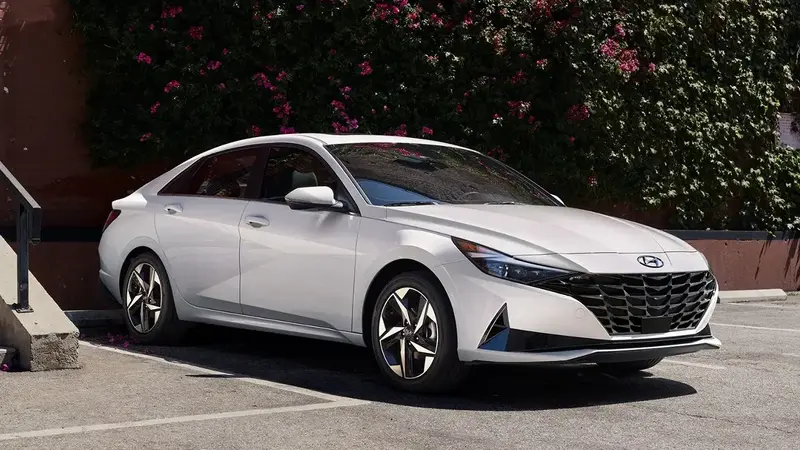 The Hyundai has a responsive engine and great gas mileage. Its 1.6 liters four-cylinder petrol engine and an electric motor produces 138 horsepower.
The small size of the Hyundai Elantra makes it agile to maneuver for food delivery service. Its fuel consumption reaches 53 mpg in the city and 56 mpg on the highway.
Toyota Camry Hybrid
The Camry Hybrid is one of the best family cars worth investing in. It costs $27,000-$35,000 and is good for ride-sharing and food delivery services. This car is highly recognized for its reliability and minimal maintenance.
The new version has a powerful engine, spacious interior, and cargo space. It is also fuel-efficient and has a comfortable drive. Under the hood sits a 2.5-liter four-cylinder engine and an electric motor that makeup 208 horsepower.
This gives it decent fuel consumption of 51 mpg in the city and 53 mpg on the highway. This car can also cover 20,000-30,000 miles comfortably and requires a low annual maintenance fee of less than $400.