The Honda Element is a fantastic car from all sides. It's stylish, super roomy, versatile, reliable, and has great fuel economy. Campervan lovers will agree that the Honda Element is one of the best cars ever.
Unfortunately, Honda decided to end production of the Honda Element in 2011. Although you can still find Elements on the used market, some people might prefer to get a brand new car for several reasons.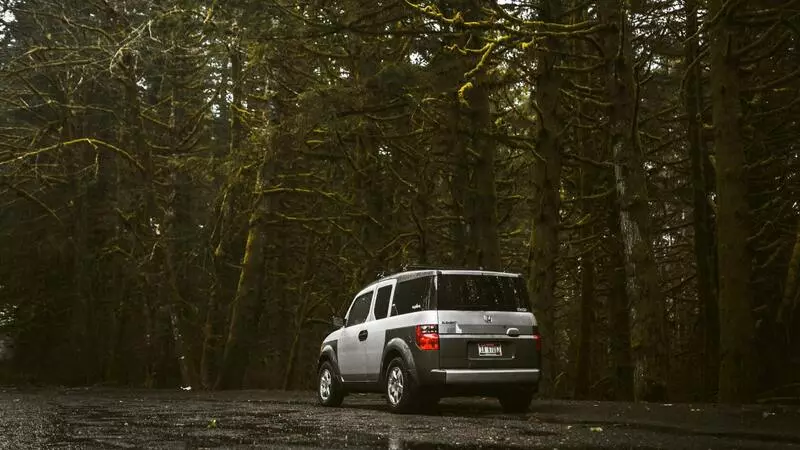 This article will show you some cars with similar characteristics to the Honda Element that are still available in brand new condition.
Ford Bronco Sport
The Ford Bronco Sport shares a similar boxy look to the Honda Element but is slightly boxier. It has two available engine options: three or four-cylinder turbocharged engines. The latter produces 250 horsepower and a torque of 277 lb.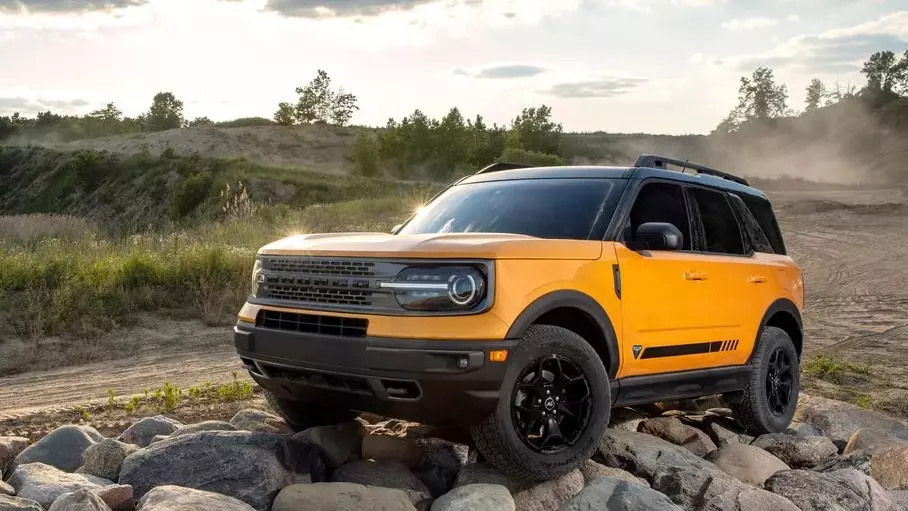 The new model has a fuel economy of 26 mpg, which is not far from that of the Honda Element of 24 mpg on the highway. Both models offer headroom and plenty of cargo space of 32.5 cubic feet behind rear seats and 65 cubic feet when down.
Land Rover Defender
The Land Range Rover has the same boxy body as the Honda Element, only that it is a little pricier. This car has enhanced height and plenty of cargo space. You will appreciate the flat roof that enables you to lash on luggage.
The Defender has powerful engine options; 296 horsepower turbocharged standard engine and the 396HP turbo-six to get you to your destination. You can also choose either a four-door defender 110 or a two-door defender 90.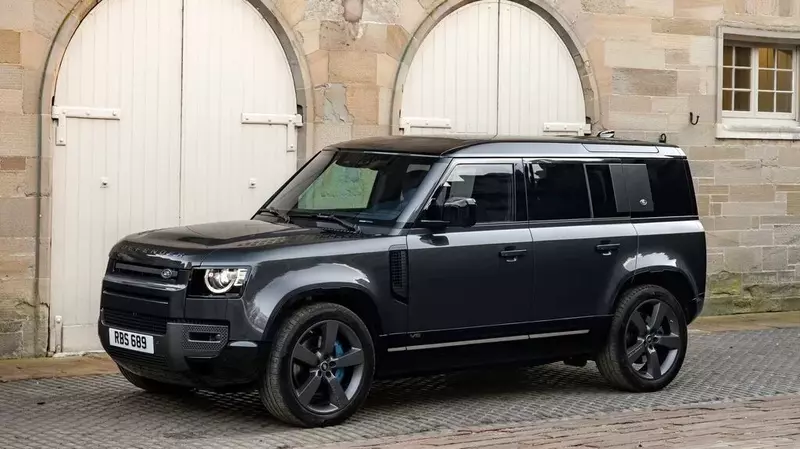 The four-door offers 78 cubic feet of space when the rear seats are folded down, close to that of the Element 74.6 behind the front row. The car can also comfortably seat five and add a jump sear in the front row to sit six.
Jeep Renegade
The Jeep Renegade is a compact SUV for off-roading. Its engine choices are a 2.4-liter four-cylinder engine producing 180-horsepower or a 1.3-liter turbocharged four-cylinder making 177 horsepower. The engine's power is enough to tow up to 2000 lbs which you would expect with the Honda Element that can tow up to 1500 lbs.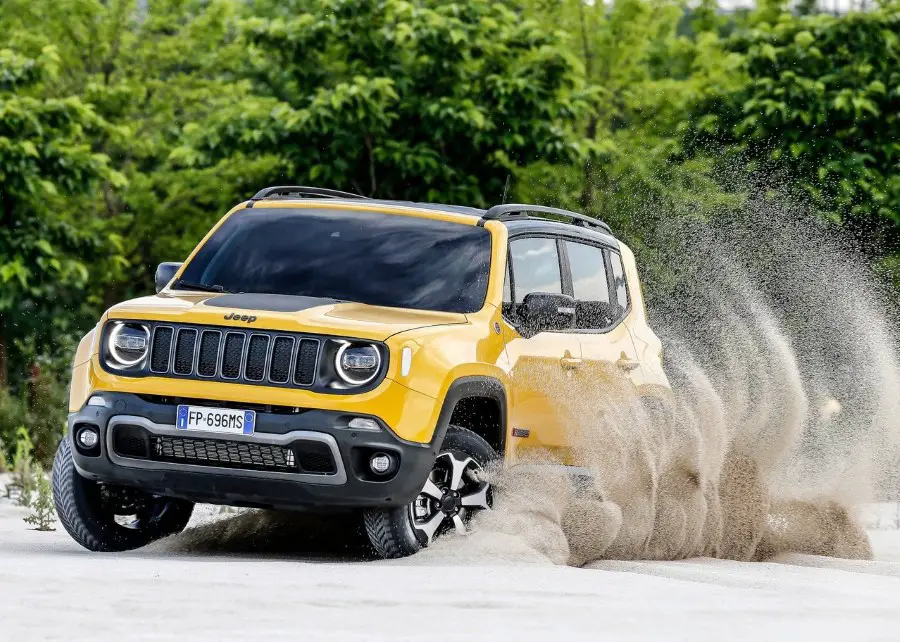 The Renegade also offers plenty of cargo space, just like Honda Element. It has 18.5 cubic feet behind the rear seats and 50.8 cubic feet when folded down.
Jeep Wrangler
The Jeep Wrangler is an iconic off-road sports car perfect for driving down a deserted trail. It has a similar boxy shape to Honda Element and can comfortably ride smoothly even on rough surfaces. The standard version 285-hp 3.6-liter V-6 can be paired with a six-speed manual gear speed for smooth shifting.
Some are also equipped with 3.6-liter V-6 and 6.4-liter V-8. The V-6 Jeep Wrangler has a 20 mpg fuel economy, while the four-cylinder hybrid model delivers 26 mpg. This car does not offer a lot interior space as Honda Element.
Jeep Wagoneer
The jeep Wagoneer SUV dates back to 1963, Wagoneer is one of the first SUVs ever made, with the original engine being a 3.8-liter producing 140 HP. Upgrades have happened since then, with the latest being a 5.7-liter V8 power, capable of producing 392HP and 404lb torque.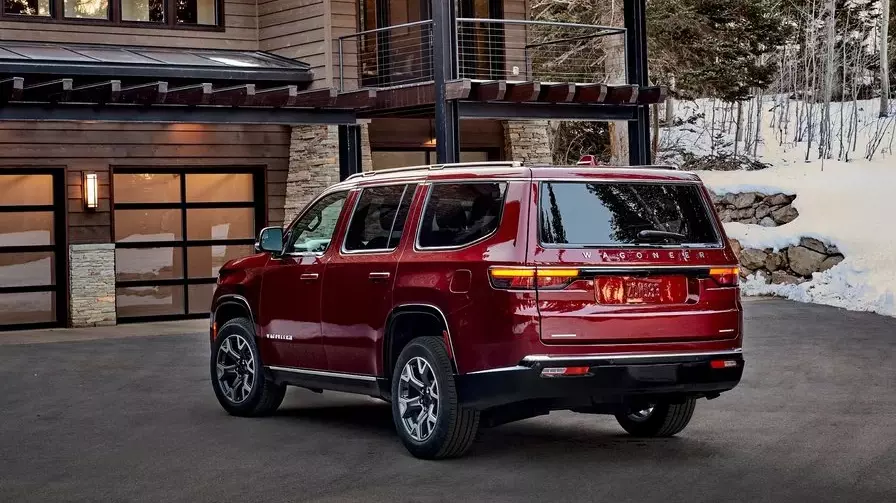 It offers incredible versatile storage space with 116.7cubic feet maximum interior cargo volume. The Jeep Wagoneer can tow a maximum of up to 9850 lbs and can fit up to 8 people. Its fuel economy is 16mpg in the city and 22 mpg on the highway, close to that of the Honda Element.
Kia Soul
The KIA Soul is an SUV and station wagon blend but slightly larger than the Honda Element.
Both cars have a similar power rack, pinion steering, and ABS braking systems. This car is highly reliable, with a fuel tank of 12.7 gallons, which is close to the 15.9 for the Honda Element.
A 147 HP four-cylinder engine powers it, and its interior boasts extra room at the front and rear. The Kia Soul has 24.2 cubic feet of cargo room on the rear seats and 62.1 cubic feet when folded down.
Hyundai Palisade
One thing I like about the Hyundai Palisade is its well-balanced ride and precise features. It has an exterior body boxier than Honda Element.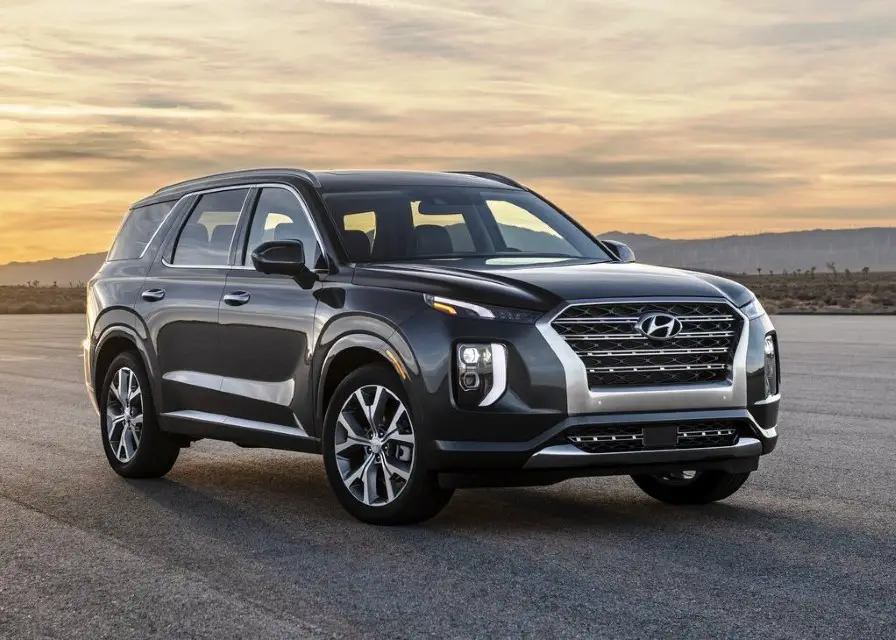 The new 2022 model has a fuel economy of 19 mpg in the city and 26 mpg on the highway. It is packed with a 291 horsepower V6 engine and plenty of cabin space to accommodate headroom and legroom, even for tall people. The car is enough to accommodate 8 people.
Kia Telluride
The Kia Telluride is a great SUV available in four trim levels. It has plenty of space like the Honda Element and a high-quality cabin. The car has a fuel capacity of 18.8 gallons and 21 cubic feet of ample cargo holding space.
The Kia Telluride is fitted with a V6 3.8-liter engine that produces 291 horsepower and 262 lb-ft of torque. Its standard fuel economy is close to the Honda Element, with 23 mpg combined, 19.9 mpg in the city, and 26.1 mpg on the highway.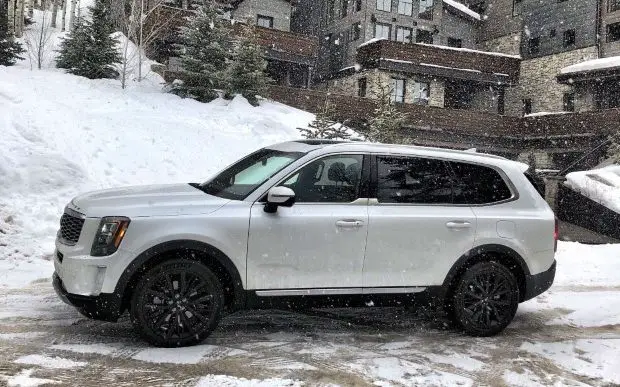 This car can sit up to 8 people and has plenty of headroom, with the front offering 40.9 cubic feet and the rear offering 40.2 cubic feet.
Toyota 4Runner
The Toyota 4Runner has a compact, mid-size body on frame construction capable of off-roading. The current styling is boxier and quite spacious. It can seat up to 7 people with a third-row seat.
This car's engine system is a 4.0 liter V6 engine performance combined to produce a ride tough enough for the trails and smooth for the city. The engine is powerful enough to make 270 Horsepower.
The Toyota 4runner is capable and versatile enough with a towing capacity of up to 5000 lbs and a maximum cargo volume of 90 cubic feet. The total torque is 278 lb per foot, which is close to the Honda Element.
Mercedes-Benz GLB
The Mercedes-Benz GLB is a compact SUV that makes every mile covered memorable. It has 62 cubic feet of cargo space behind the front row, 22 cubic feet behind the second row, and 22cubic feet behind the third row.
The engine system of the Mercedes-Benz GLB is an advanced 2.0-liter inline four-cylinder engine. It can power 221 horsepower and produce 258 lb-feet of torque, making it slightly more powerful than Honda Element.
The fuel economy of this car is also a little more powerful, with 25 mpg combined, 22 mpg in the city, and 30 mpg on the highway. The front headroom boasts 40.7 inches and 39.3 inches at the rear to comfortably accommodate 5 people.
Rivian R1S
The Rivian R1S is built to explore all types of terrain. It has plenty of cargo space to fit 7.1 cubic feet of storage. The rear tub has 6.4 cubic feet of extra capacity when removing the spare tire. This car can deliver the on-road handling of a sports car and has a towing capacity of up to 7700 lbs.
The Rivian R1S is available in 3 battery sizes;105, 135, or 180 kWh, with its first model coming with a 128.9-kWh pack. This pack has an EPA estimate of 3.16 miles. The battery used influences the toque produced.
It boasts a fuel economy of 63 mpg combined, 73 mpg in the city, and 65 mpg on the highway.
You Might Also Like: