Potholes are a severe problem for motorists. Besides being the cause of car damage, potholes can also factor in accidents. Hitting potholes can be very uncomfortable, but they can also easily cause damage that could be expensive to fix.
Tires, wheels, suspension, and steering parts are susceptible to damage when hitting potholes, especially at high speeds. Some cars are made to drive on roads with potholes, bumps, or even ones that aren't paved, so the car will be pretty reliable, even when the roads are bad.
So, which car is the best for potholed roads?
A vehicle with good off-road capability, such as a truck or SUV, would be ideal. Furthermore, vehicles with high ground clearance are better suited to potholes.
What you should consider is the size of the wheels you use. It would be preferable if you used wheels that were not too large so that you could use tires with a large profile or aspect ratio, as this would reduce the risk of damage when hitting a hole.
Here are some cars that are ideal for bad roads, including potholes.
Jeep Gladiator
The Jeep Gladiator is rugged and capable of going over potholed roads. Its truck-like appearance and the transmitted feel to the driver focus mainly on toughness and durability. The car's ground clearance is also an advantage when driving on roads that are not level.
The Gladiator 4door versions have a fully independent rear suspension that enables the rear wheels to connect to the rear differential using half-shaft axles. This suspension offers a better ride on bumpy roads and proper handling.
It can be challenging to determine how reliable the new trucks are when it comes to reliability. Still, overall, they are predicted to have a score of 85 out of 100, which is considered great. Another thing that makes the Jeep Gladiator suitable for potholed roads is its safety features. Jeep gladiator has stability control that helps stabilize the vehicle better and traction control.
Ford Explorer
The Ford Explorer is a rugged SUV with a large cargo hold and energetic engines for on and off-roading. It is built with a high ground clearance of 8.3 inches. The high ground clearance ensures that your car does not get damaged on roads that are not level.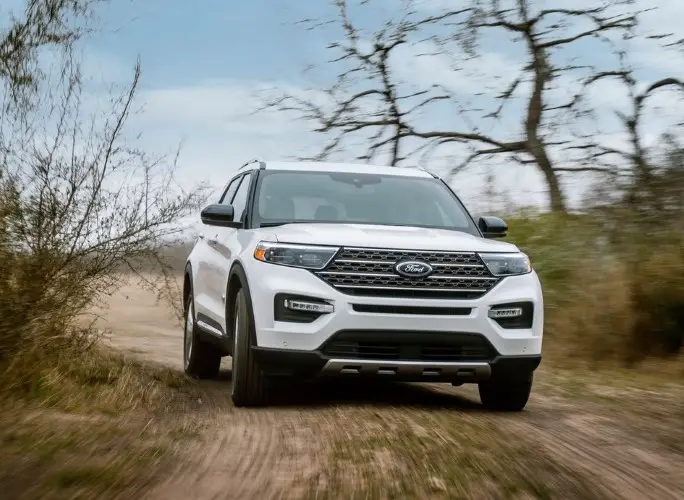 Ford Explorer has a robust suspension that can take on bumps and potholes. The 4-door versions have an independent rear suspension system that helps the rear wheels connect to the rear differential using half-shaft axles.
The reliability of the Ford Explorer has been pretty good over the years, with 2010, 2011, and 2012 being the most reliable models. The Explorer 2019, 2002, 1993, and 2004 models follow closely. Even though there were issues with the latest models, these vehicles hold their value well and are less likely to have transmission issues.
The Ford Explorer has an electronic stability control system to assist the driver in controlling the car in critical situations. This makes it an excellent vehicle for families who want to be safe on the road.
Toyota 4Runner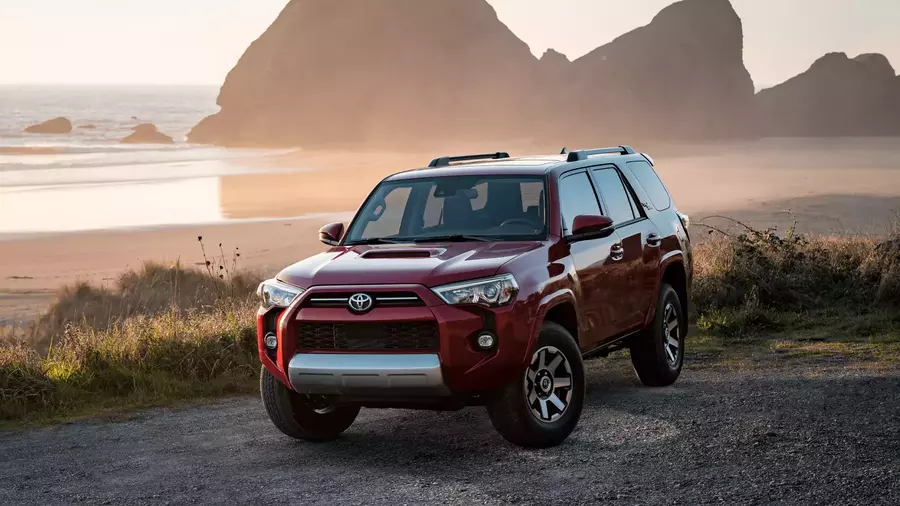 The Toyota 4runner is another excellent choice to handle anything you throw at it. The 4runner has a high ground clearance of 9.6 inches to take on bumps and potholes without any problems. It is built on an independent double-wishbone at the front and the coil spring at the rear.
Regarding reliability, the Toyota 4Runner has a predicted score of 81 out of 100, which is considered great. It has a traction control system and vehicle stability control to prevent wheels from losing grip.
Lexus GX460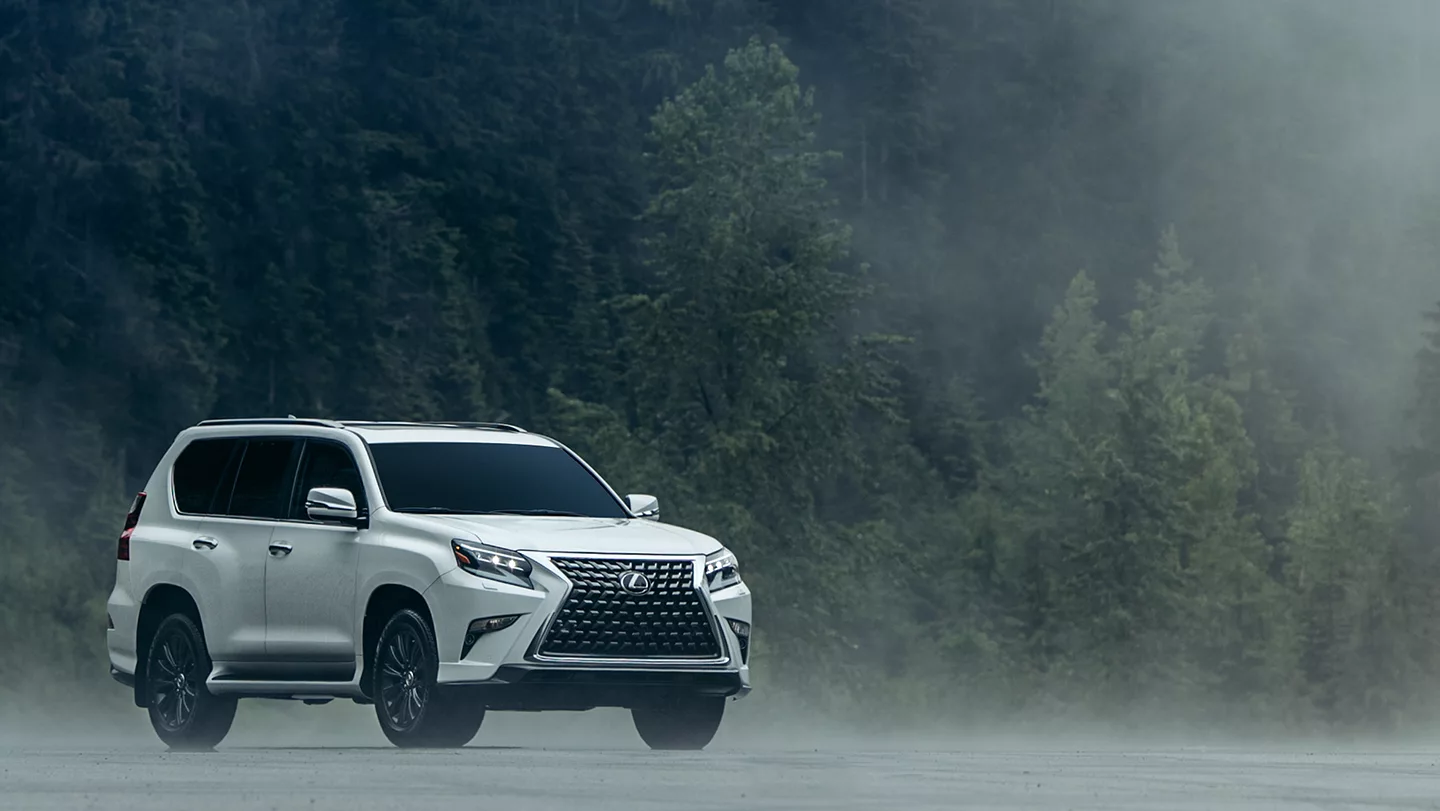 The New Lexus GX460 has a ground clearance of 8.1 inches, which is excellent on off-road paths. It is fitted with a double-wishbone suspension system in the front and a multi-link suspension system in the rear.
This Luxury SUV is super reliable, with a predicted 83/100. It is designed with pretensions to put you in place in case of hitting a bump, a stability control system, traction control, and anti-lock brakes.
Jeep Wrangler
The Jeep Wrangler is the perfect car for turning every drive into an adventure. It has great ground clearance, with the latest model having 9.7 inches, the 2020 model having 10 inches, and the 2019 model 10.8 inches. This makes it reliable in handling bumpy roads.
Each Jeep model is ready with standard suspensions. The Wrangler boasts standard Dana 44 Front and rear axles that flexes nicely over potholed roads. It has a 3.5/5.0 reliability rate and ranks at 25/26 compact SUVs.
The Jeep Wrangler has anti-lock braking that prevents wheels from locking up during braking, stability control to prevent the car from spinning out, a tire pressure monitor, and good visibility to navigate around potholes.
Mazda CX-5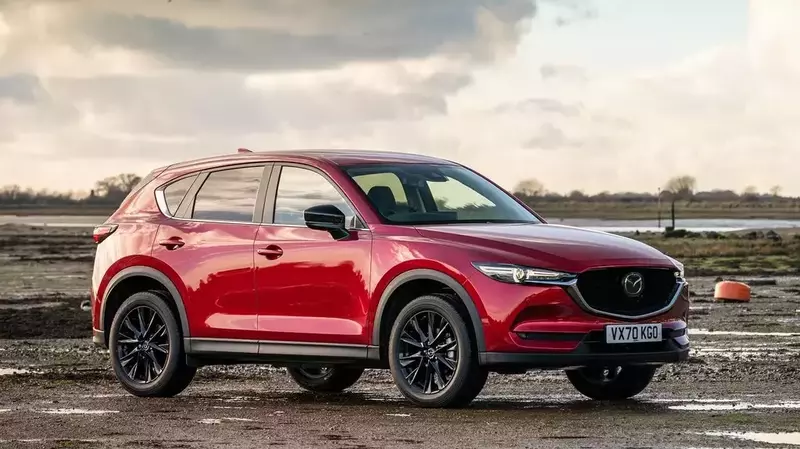 The Mazda CX-5 has great driving dynamics compared to other compact SUVs. It has good ground clearance, with the 2023 and 2022 models having 7.6 inches and the 2020 model having 8.0 inches.
The new model has good suspension as long as it is set up faster than the engine. Other improvements like good steering and noise reduction help handle the rides better. Mazda CX-5 is reliable, with good oomph for comfort and a solid build.
It has a reliability score of 8/100. It also features smart braking systems, dynamic stability control with traction control systems, and tire pressure monitoring.
Honda CR-V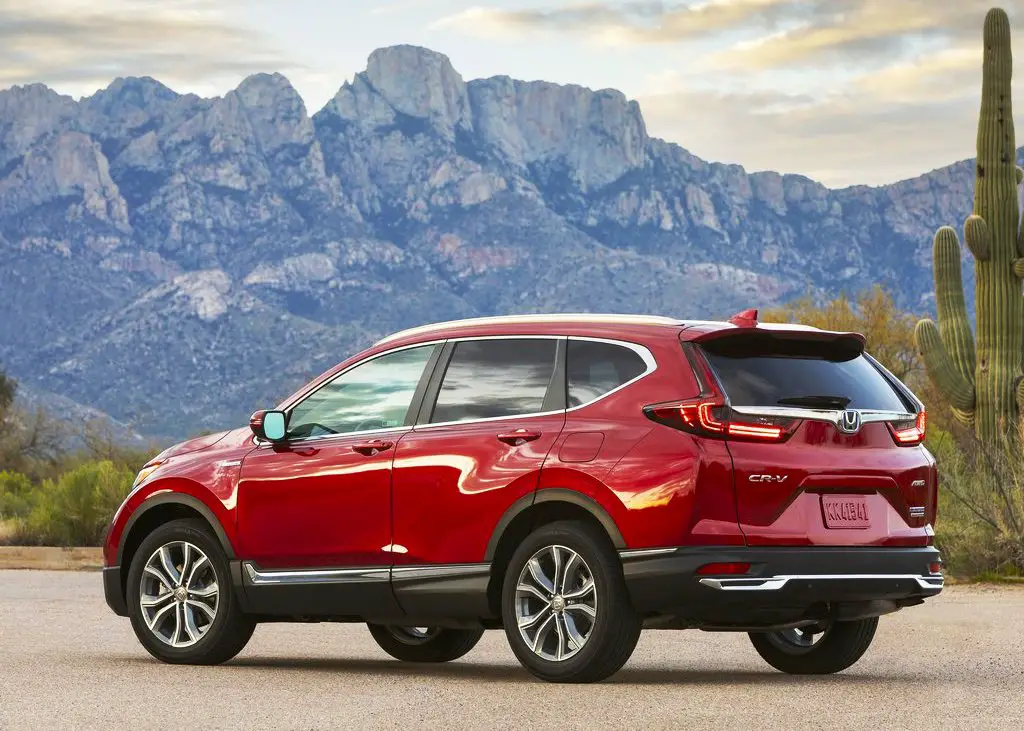 The Honda CR-V is a decent option for potholed roads. With an 8.2 ground clearance, you bet it will easily go over any bumpy and uneven road. It is fitted with a MacPherson strut suspension for comfort when driving.
The rear has a multi-link suspension that gives Honda CR-V excellent handling and stability. In terms of reliability, it boasts of 4.5 out of 5.0 rating, ranking 2nd out of 26 SUVs. The stability assist keeps the car in control even on the bumpiest roads. It also has a tire pressure monitor and brake assist in controlling stops every time.
GMC Yukon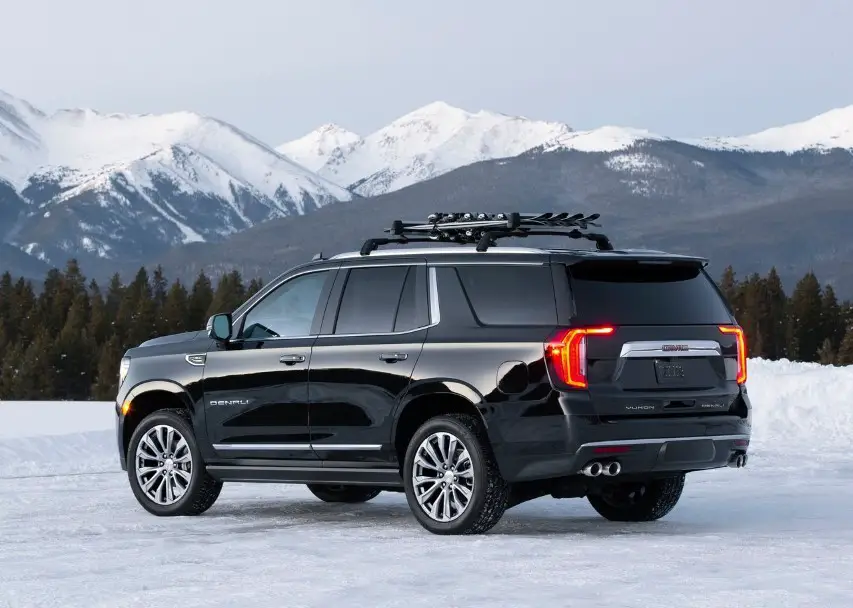 The GMC Yukon is powerful enough to handle potholed roads with ease. It boasts a first-class design and advanced technology.
This Full-size SUV was designed to stand out with premium wheel options and a bold grille. Its ground clearance has selective modes to provide more capability when off-roading. The maximum setting helps provide capability when riding on rough roads.
The GM Yukon has an adaptive suspension system, with the standard suspension for the 2021 model being 8.0 inches. This system incorporates an air pump to adjust the pressure for shock absorbers to raise the vehicle's height as you wish.
Driving in the GMC Yukon is very comfortable; the interior is super spacious. The headroom and legroom are more than adequate and suitable for tall drivers.
RAM 1500
The RAM 1500 rides with composure, thanks to the body on frame construction. It has an excellent hauling capability and provides a smooth ride, thanks to the high ground clearance that ranges from 8.4- to 11.8 inches. The ground clearance depends on the size of the wheels. The larger the wheels, the higher the level of ground clearance.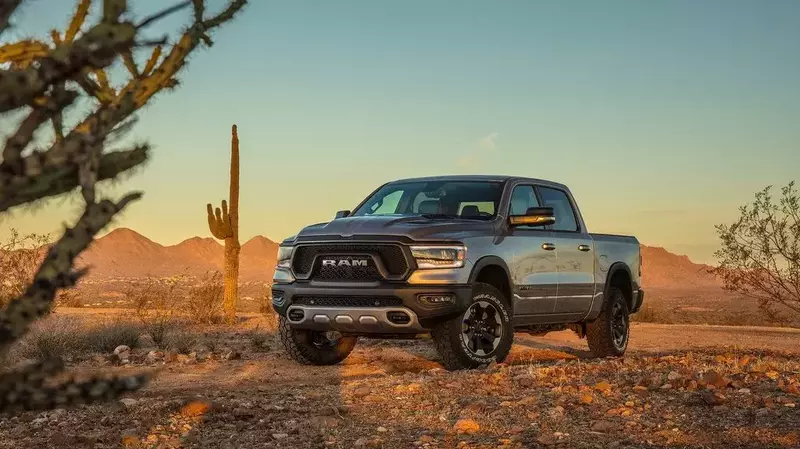 This truck has two strong suspensions that can take on bumps and potholes. It offers full air suspension, automatic leveling, and variable riding heights for highway and off-highway travel. The rear of this truck is suspended by coil springs to handle large loads and increase heights.
The Ram 1500 has a reliability score of 86 out of 100 and ranks 4th out of 17 full-size trucks. Some of the features that it is designed with are a stability control system, anti-lock brakes, and six standard airbags.
Ford F-150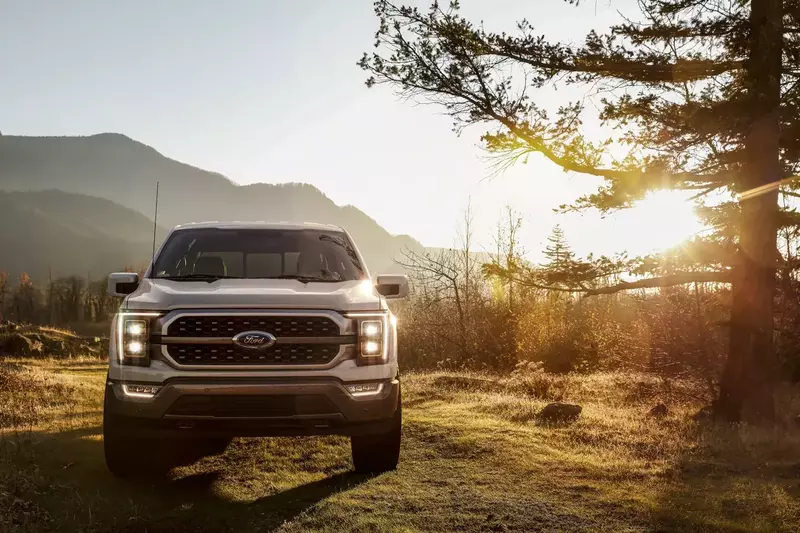 Ford F-150s are great trucks with various builds to suit all needs. These trucks have high ground clearance, with the 2023 model having a clearance between 8.4 and 9.9 inches. It has an independent front suspension capable of allowing wheels to act independently of one another. This suspension helps it handle different road surfaces without rocking from side to side, providing a smooth ride.
This front tire suspension gives Ford F-150 a look and an aggressive look. Its reliability score is 3.5 out of 5.0, ranked 7th out of 17 full-size trucks. It has a stability control system, traction control, tire pressure monitoring, emergency braking assistance, and evasive steering to help detect upcoming potholes.
Final Words
Even though there is no one-size-fits-all answer for the best cars for potholed roads, the above vehicles are the best to maneuver potholed roads. As long as a vehicle suits your needs and preferences, you can go for it.
If you're looking for a reliable and comfortable ride, then the Mazda CX-5 or Honda CR-V would be good. If you need a tough and durable truck, the Ford F-150 will do.
And finally, if you're looking for a luxury SUV that can handle all kinds of terrain, the Lexus GX460 would be a good choice. Whichever car you choose, ensure it is equipped with features that will help you navigate potholed roads safely and comfortably.