When deciding what car color you will choose, you will take various considerations.
You might be wondering what color holds the selling price well, what color hides dirt well and is easy to clean, and more.
Also, some people, especially men, may prefer the color that looks the coolest, regardless of the resale price or something else.
Here are some car colors suitable for men, some of which are colors that women think are attractive car colors when driven by men. It seems very relevant for single men.
Black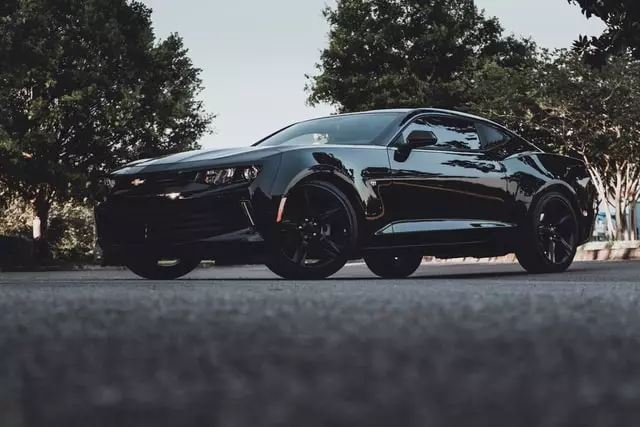 Black, boring? No, of course not. Black cars feel very common, the default color when someone is confused about choosing a car color. But a black car is a great choice for a man, suitable for all ages, occupations, and even relationship statuses.
For some women, a black car gives a manly impression to the driver. Besides that, a black car is synonymous with luxury, calm, maturity, and strong. And all that appeals to them.
The black color works very well on several types of cars, such as Sporty Sedans, Coupes, SUVs, and Trucks. All of these types of vehicles are considered suitable for single guys.
Glossy or matte? An SUV and a truck will go well with the Matte color. The matte finish on the SUV will make it look way sturdier. While the Glossy Finish will make the Coupe or sporty sedan look more luxurious and classier.
Red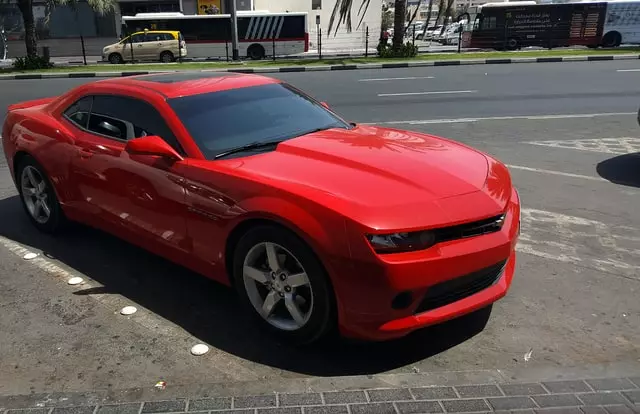 A red car will stand out from the crowd, so it's a great choice for a man with a bold personality because whoever drives it means he likes attention, is ambitious, and wants others to see him as fun and energetic.
Not all red cars are suitable for a man. Red sports cars, hatchbacks, coupes, and sedans are some of the most suitable types of cars for a man to drive.
Red is so quite synonymous with sports cars. That's why brands such as Ferrari, Lamborghini, Ford, and Alfa-Romeo often use this color for their sports cars.
Some off-road SUVs, such as the Jeep Wrangler, also look good in red. Furthermore, the Jeep Wrangler is considered one of the best cars for men.
Blue
Blue cars are perfect for men in their 30s. Blue vehicles will give the impression of being cool and calm and are often thought to express strength, wisdom, trustworthiness, and dependability.
Blue is perfect for an SUV, Truck, Sporty Sedan, and hatchback. Several blue cars are suitable for a man, including the Honda Civic Type R, Ford Mustang Shelby GT500, Ford F-150 Raptor, and Subaru WRX ST'.
White
White cars may feel too simple for men to drive. Some people think Black and Blue would be more suitable. The assumption is not wrong, but not entirely correct.
A white car will be perfect to be driven by a man f matches the type of car. A man will look very attractive when driving a white car, especially if the vehicle is a Hi-end SUV, Sport wagon, Roadster, Tesla, or Porsche.
Trust me, you will look very handsome driving a white car in summer wearing a black suit and sunglasses.
Orange
Pong Ly, COE of iSeeCars.com, said that orange is a hot car color for male preference.
Yes, orange cars have been on the rise in recent years, almost all automotive manufacturers have at least one car in this color.
Orange cars give a sporty and bold impression. So, it's no wonder that most men like orange cars because they support the personality of many men who want to look cool.
Sports cars such as Ford Mustang, Chevrolet Camaro, Ferrari, Jeep Wrangler, and Lamborghini are some vehicles that match the orange color that is very suitable for a man to drive.
Yellow
Is a yellow car an easy choice for a man to drive, and is yellow suitable for men? The yellow color of the car gives a sporty, honest, and careful impression to the driver, and it is good for men.
Yellow cars are a so synonymous with sports cars, which, again, this type of car suitable for men.
Some yellow cars for men to drive include the Ford Mustang, Toyota Supra, All Ferrari Models, Corvette C7, Audi R8, and Porsche Cayman GT4.
Conclusion
Driving a car with a color that matches a man's personality is critical in car color choices. Whereas more striking colors like Yellow, Red, and Orange are perfect for men if they are in the proper type of car.
But in general, sober colors like Black, metallic grey, and white are colors that can work well for anyone and any car.