Most people agree that the Jeep is one of the most extraordinary vehicles on earth. Everyone also will say yes if they have a chance to drive that car. However, only a few people could afford this expensive vehicle. This opportunity leads vehicle companies to create something like Jeep Wrangler alternatives to attract more interest from people.
This kind of car will be designed for multipurpose use. It is an improved car from the standard vehicles regarding capacity and durability.
There is a car like Jeep Wrangler? There are a lot. Here is an SUV that looks like a jeep wrangler:
Toyota 4Runner 
Toyota 4Runner could be the best Jeep Wrangler alternatives as this vehicle has a very outstanding Jeep-look-alike model. Toyota 4Runner is also known as a direct competitor of Jeep Cherokee in appearance and performance. The performance of this car is also never disappointing because Toyota had upgraded it to the IFS system.
The IFS system used in this car turns Toyota 4Runner into more SUVs than an off-road vehicle. The need for the vehicle leads to this condition because the target buyer would usually ride this car in the city.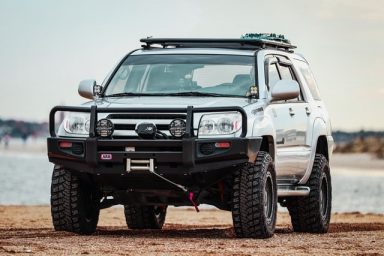 Besides, this vehicle is also completed with the traction control multi-terrain select and crawl control, making this SUV able to conquer some challenging terrain.
The latest model of 4Runner starts from $36,765 and is available in 9 configurations.
Toyota FJ Cruiser 
Another Jeep-look-like car from Toyota is worth it to have when you could not afford Jeep Wrangler. It is powered by a 4.0L 1GR-FE V6 that produced 239 horsepower. It is not fast, but FJ Cruiser can hand off-road very well.
Until the year of 2014, Toyota has been selling this off-road SUV. It shows how much buyers believe and are satisfied with the vehicle. This vehicle has a robust construction design, making this SUV easily withstand road conditions and harsh weather.
You still can find this SUV in excellent condition relatively reasonable price on the used market.
Land Rover LR4 
Land Rover has become the real rival of Jeep brand company as Land Rover's popularity has kept increasing lately. Land Rover has come a long way, and now, this brand has become a leading off-road brand. With the iconic boxy design, LR4 is powered with an engine option started from 3.0L supercharged V6 up to 5.0L V8.
This SUV can travel on any surface with such machines as city roads, rocky trails, snow surfaces, sand, and soil track. Despite the expensiveness to maintain, your neighbor will still be impressed by Land Rover LR4 in your garage. 
The Land Rover LR4 is no longer in production, and you can get it on the used market starting at $17,000.
Jeep Grand Cherokee
Jeep Wrangler is not the only vehicle from Jeep company that is capable in the Jeep lineup. Some other lineups have similar features as Wrangler, or should we call Jeep Wrangler alternatives?
Jeep Grand Cherokee is powered by a V8 engine and straight front axles. It is well designed with four doors and spacious front and back seats. This SUV is undoubtedly one of Jeep's masterpieces as it has similar features as Jeep Wrangler yet is way cheaper.
Ford Bronco
Another SUV that looks like Wrangler is Ford Bronco which has some similarities with that legendary vehicle, and it only cost $28,500. Ford Bronco has similarities with Wrangler in terms of ground clearance and off-roading capability. Bronco is one of the newest additions to the Ford lineup, which looks like Jeep Wrangler.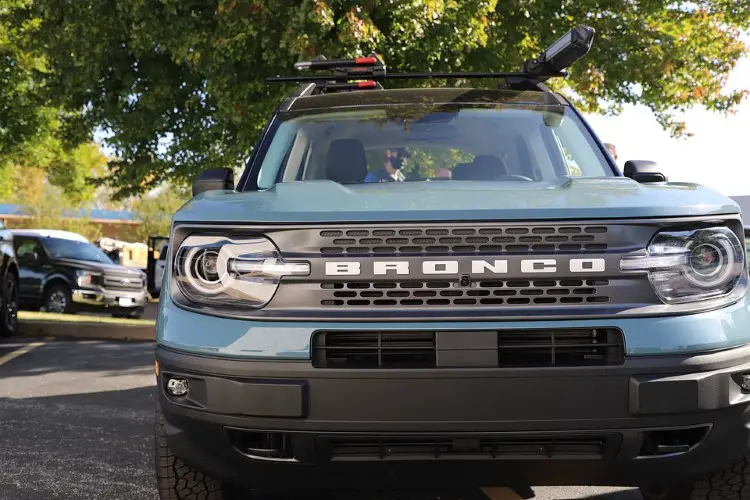 It is powered by a 5.0L V8 engine, which makes it capable of running at high speed in the desert and even on rocky trails. Ford had produced thousands of them, and it was good aftermarket support until they stopped the production. 
Suzuki Jimny
This Japanese vehicle brand comes as one of the best Jeep Wrangler alternatives. It comes for some reasons, such as from its design. This SUV has a removable top and front-back straight axles. The small size of this Suzuki Jimny makes this vehicle juts like Wrangler's grandmother.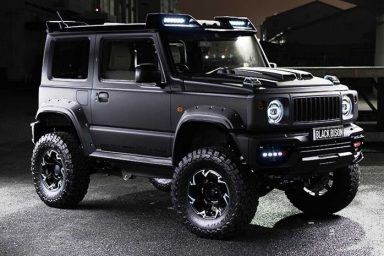 The best thing about this is that this vehicle enjoys and fun moments during the summer road trip as the passenger could enjoy the view outside. Brand New Jimny costs between $25,000 to $30,000.
Subaru Outback 
Subaru Outback may not have the boxy design as Wrangler has, but its ability to the off the road is promising. This vehicle has roof rails and is provided with all-wheel drive, which challenges Jeep Wrangler's features. Despite its inability to do rock crawling and other hard-core driving, this vehicle is still working well on the off-roads.
It could be said that Subaru Outback is one of the best Jeep Wrangler alternatives as it presents the capability of an iconic wagon, with extra wagon and interior space, and also the ability of an SUV. Most would agree that this vehicle is the most convenient to drive, like an SUV.
Nissan Xterra 
Nissan also has focused on an off-road vehicle powered by 4.0L VQ40DE V6 produced 261 horsepower. Nissan Xterra could be switched to a six-speed manual transmission to maximize its capability.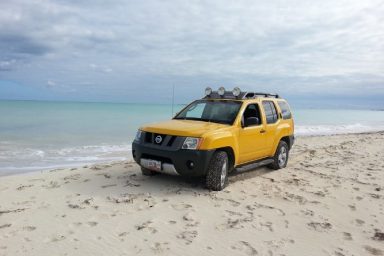 This vehicle gives the same old-school feel, just like Jeep Wrangler does. That is why it could be one of the Jeep Wrangler alternatives with a more affordable price.