Now, you are not living with your children anymore. They have left your house to live on their own. Therefore, it is also the right time to choose a new car to replace your old minivan.
Here, we will help you to find the best car you can use during your retirement day.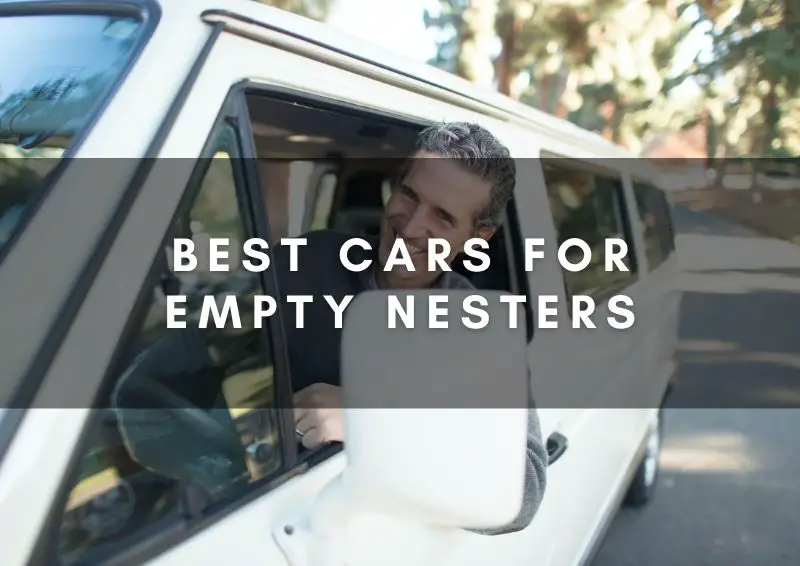 List of The Best Cars for Empty Nesters
We have several recommendations for you. These cars give you everything, from comfortable driving, beautiful design and, of course, affordable price. Plus, these cars are a perfect choice for empty nesters. 
Here are some choices of best cars for empty nesters that you can add to your reference list:
Toyota Camry
Our first car is a Toyota Camry. You get a comfortable interior for your long trip. Inside, you also can find a complete entertainment system with touch screen control. Use it to change any setting or activate the interior feature of this car easier.
Toyota Camry also has a Toyota Safety Sense-P feature. This safety feature gives you top-notch driving assistance. Plus, it also has extra functions, such as cruise control, high beam control, and lane-keep assist.
With all those features and smooth driving performance, this midsize sedan will be the best ride for you.
Kia Soul
If you are looking for a subcompact crossover, we have the Kia Soul here for you. Even though it has a unique exterior design, the interior is very comfortable. Its door open wider allows you to enter it easily. The large window combined with a high seating position gives you a comfortable and best view during your trip.
The interior size is another thing we love to talk about here. You get not only a spacious area inside. But it has a design that allows you to rest your head and leg comfortably.
The Souls also has various safety features, such as a rearview camera, driver drowsiness monitoring, blind-spot monitoring, rear parking sensor, and more. Some of those are optional features, so you should ask them to get it to your Kia Soul.
Hyundai Kona
We have another subcompact SUV here. This affordable Hyundai Kona has comfortable driving space inside. As a driver, you will have a good driving experience with this design. Moreover, it has various infotainment systems with simple control. 
As for safety features, Kona has all the standard features you need. It includes the driver attention monitor, rearview camera, forward-collision warning, lane keep assist, and more. The AWD system also allows you to drive comfortably, plus it also has a nice handling performance. 
Lincoln Corsair
Lincoln Corsair is another good choice for you. It is an SUV. But, compared with your old SUV that you use to drive your kids, this one has a smaller size, which is perfect for empty nesters. Furthermore, it also has one of the best visibilities. The seat position also allows you to drive it comfortably, especially for city driving.
As for its features, it has many of them. The automated parallel parking system is one of the standard features of this Luxury SUV. Then, it also has adaptive cruise control and several safety features, such as a forward-collision warning system. The price for this car is starting from $36,105.
Honda CR-V
Honda CR-V is a well-known compact SUV for all ages, and it should be a perfect SUV for empty nesters like you.
Older people will love this car for their daily activities. Even though it has a compact size, the interior is spacious. The cargo area especially has various features, like low liftover height and liftgate for carrying various stuff, including big-sized items like scooters.
CR-V also has an easy-to-operate infotainment system inside. You can use it to access various entertainment media. Then, Honda adds adaptive cruise control, lane-keep assist, and road departure mitigation feature for your safety. CR-V is easy to control, use, and a perfect choice for you.
Toyota RAV4 Hybrid
As for the hybrid car, we have a Toyota RAV4 here for you. It has good fuel economy with 41 mpg for city rides and 38 mpg for highway. The AWD system also gives you better acceleration and road grip for stable and comfortable driving.
Inside, we can see various features you will need on your trip to your children's place. Toyota uses a comfortable seating design. It lets you drive and ride it without having too much stress. The eight-way power adjustment feature is also available for a more comfortable seating experience. It is an optional feature, so you should ask to get it. 
As for the safety feature, Toyota uses its standard feature, the Toyota Safety Sense suite. It has all kinds of safety features that give you whole protection. Moreover, it also has a good predicted reliability rating. In short, you get nothing but benefits from this car.
Mini Cooper
Mini Cooper is one of the best choices you can find. They have various models, from a convertible, roadster, coupe, and even Clubman version. Moreover, without too many people to carry, like when you were living with your kids, this car also doesn't have many passenger seats. You can even change the back seat into extra space for the cargo.
No question about its design. Mini Cooper is unique. You can feel more freedom and younger when you ride it. Now, to get one unit of this car, you must prepare at least $20,600 for the base model of the Mini Cooper. If you wanted the convertible one, the market price would be around $32,750.
Chevrolet Camaro
Need for speed? Try a Camaro. This car is famous for its high spec and top performance. It uses a V6 engine that produces 323 horsepower. Or, you also can choose the one with a V8 engine that has 426 horsepower. With that engine inside, get ready for the speed.
Now, to get this car, you need $26,195 for the coupe model. If you want to feel the wind in a convertible Camaro, prepare $32,695 to get one unit of this car. 
Lexus NX
Lexus NX is one of the crossover SUVs with beautiful designs. It also has a spacious interior covered with high-quality cloth and leather seating.
Plus, the complete set of infotainment features is available for you to enjoy. The interior also gives you a cozy nuance with its beautiful ambient lighting and view.
Honda Fit
Honda Fit will give you the most comfortable riding experience.
The seating has a wide and cozy design for the older driver. You also can find an easy-to-use control panel for operating all kinds of infotainment features.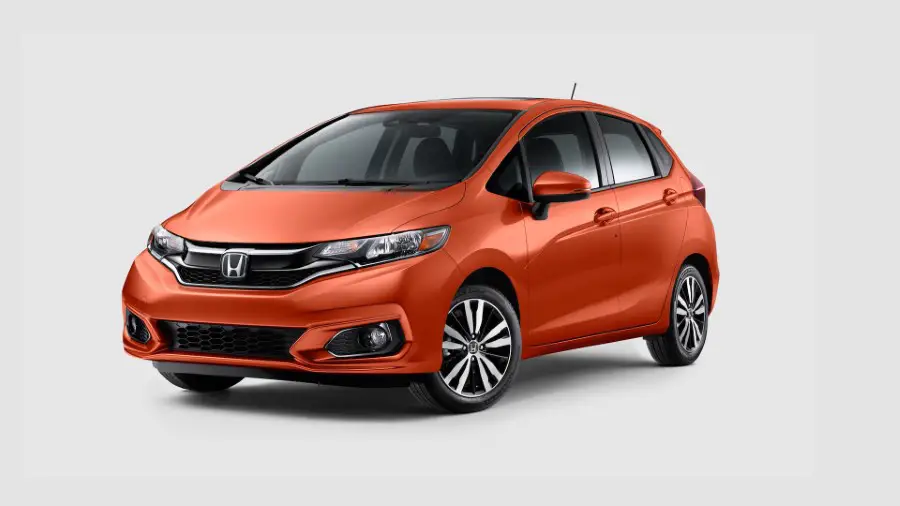 For your safety, Honda uses Honda Sensing, a bundle of safety features that will protect your trip. It also has a Honda LaneWatch feature for solving the blind-spot problem on subcompact cars like this one.
Jeep Wrangler
Now, you are not living with your kids, and you can try the car that you couldn't ride before. For that reason, the Jeep Wrangler is here for you.
This two-door 4WD SUV can take you to all kinds of terrain. But it also has various comfy features, from heated seats to the big-sized touch screen for operating all its features. If you want to get this car, prepare a budget of around $29,070.
Ford F-150
A truck for the empty nester? Call me crazy, but wait a minute. Doesn't a small truck tow an RV or haul camping gear sound perfect?
Yes, I put the F150 pickup truck on the list because of this Ford truck's ability and versatility. You can easily take it for camping or bring cycling gear, fishing gear, and this truck is also perfect if you intend to keep a dog.
How to Choose a Car for Empty Nesters?
To choose a new replacement car, you have to consider several things. However, you can think about at least four factors before choosing and buying a car at your current age.
Try to downsize your previous car. A compact crossover would be a good choice as it will give you a nice car for travel. As for the inside, choose one that uses at least a V6 engine, plus AWD (All Wheel Drive) system.
A car with a lot of blind spots is not the best choice. You want to drive comfortably without putting more stress on your neck. So, find a new car with great visibility. That allows you to look at your surroundings much easier.
Another thing you should consider is the car's safety feature. You are not like you used to be. Moreover, investing in a car with a good safety feature is a good idea. So, at least, your new car should have a proximity sensor, backup camera, collision avoidance feature, and braking assistance to help you drive safely.
A good fuel economy will help you a lot when you have to travel to your beloved children's place frequently. You can save more money on fuel. As for a car with good fuel economy, you can try a hybrid type car, either SUV and sedan model.
Conclusion
In short, you should prioritize the functionality and comfort of your new car. Your days as an empty nester also mean you have more time to enjoy your life and relax. One more thing, you should get a car that allows you to enjoy the trip.