Having $30,000 gives you much flexibility when choosing a car as your daily driver. With this budget, you can access a wide selection of excellent cars, ranging from sedans and hatchbacks to SUVs, all in brand-new condition.
When selecting a daily driver, there are several critical criteria: the vehicle should be reliable, comfortable, safe, and fuel-efficient.
In this article, I will present 10 cars that are not only affordable but also ideal for daily driving.
Mazda CX-30 – Super Versatile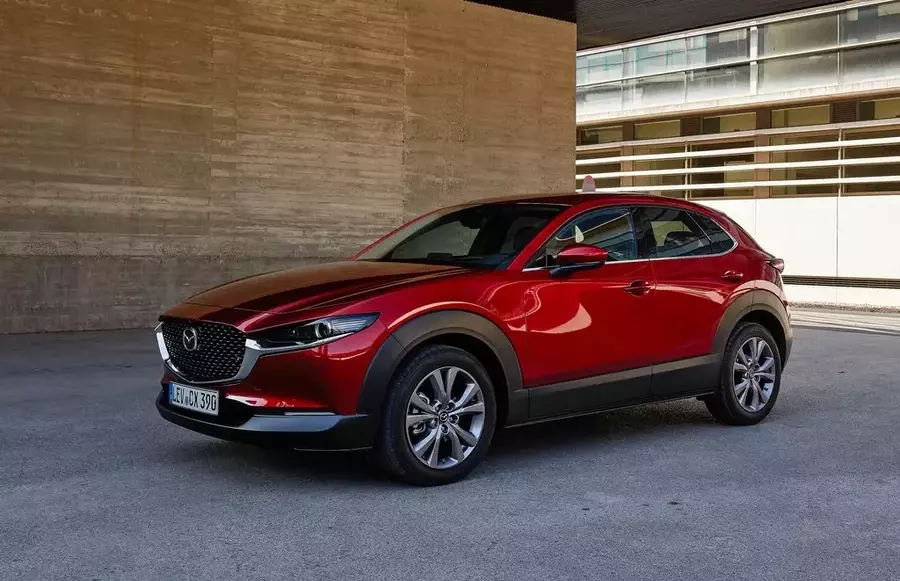 The Mazda CX-30 is an outstanding choice for everyday driving, offering a harmonious blend of functionality and luxury within a budget of less than $30,000.
According to mazdausa.com, the CX-30 comes in seven trims, including:
2.5 S
2.5 S Select
2.5 S Preferred
2.5 S Carbon Edition
2.5 S Premium
2.5 Turbo Premium
2.5 Turbo Premium Plus.
While you can choose a trim based on your budget, it's worth noting that the 2.5 S Premium, 2.5 Turbo Premium, and 2.5 Turbo Premium Plus variants exceed the $30,000 mark.
Several factors make the CX-30 a compelling option for a daily driver. Its size balances agility and utility, making it versatile enough for busy urban roads and light off-road adventures. This flexibility is enhanced by the standard all-wheel drive available on all trims.
Moreover, the CX-30 offers a pleasurable driving experience. The handling is agile and comfortable, the engine options are robust, and the interior is spacious and luxurious. The cargo space is sufficient for everyday needs, and the fuel economy is relatively good.
Starting at a base price of $22,950, the CX-30 is worth considering for ownership.
Honda Civic – Stylish & Fun to Drive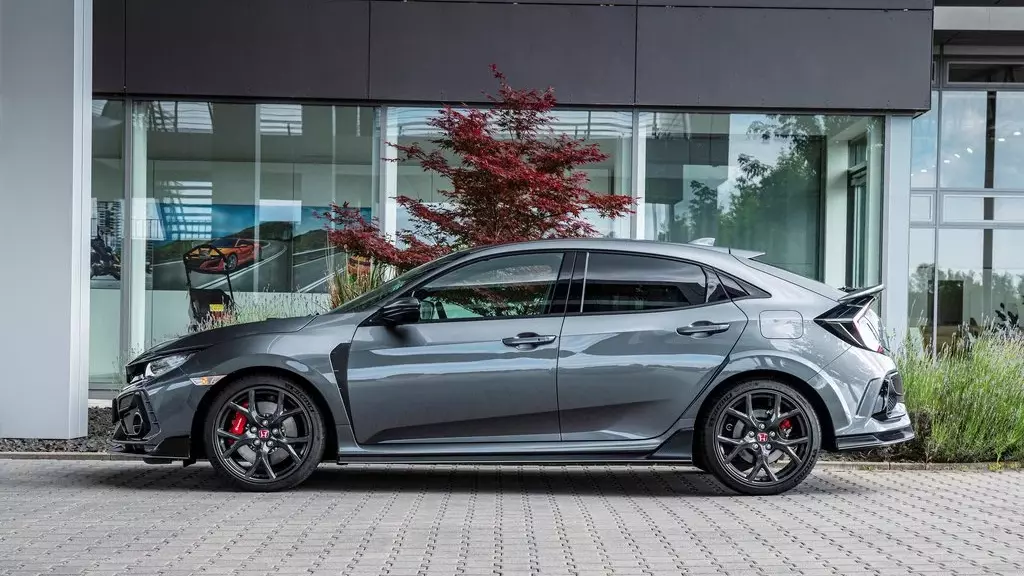 The Honda Civic is a solid pick for those seeking a car that is comfortable, stylish, and reliable.
Regarded as one of the best compact cars on the market today, the Civic boasts various appealing features, from a powerful engine and good fuel economy to a spacious interior filled with comfortable seats. It also has excellent safety features, making it a well-rounded choice.
According to Automobiles.Honda.com, the Civic has four trim levels:
LX ($23,950)
Sport ($25,550)
EX ($26,950)
Touring ($30,550)
So, which trim should you choose? The LX is a budget-friendly option that is still well-equipped. However, I recommend the EX if you want to invest a little more. These offer a more powerful turbo engine and additional amenities like dual-zone automatic climate control, heated front seats, and a moonroof.
As for reliability, the Civic consistently receives high marks and is known for its low maintenance costs. New Civic owners will also benefit from a three-year/36,000-mile limited warranty and a five-year/60,000-mile powertrain warranty.
Kia Sportage Hybrid – Excellent Fuel Economy
The Kia Sportage Hybrid stands out as a top pick for those seeking an SUV under $30,000 that offers both power and fuel efficiency.
The new Sportage Hybrid impresses with its robust hybrid engine, sophisticated and high-tech interior, comfortable seating, and ample cargo space.
The new Sportage Hybrid comes equipped with a 1.6-liter turbocharged engine paired with an electric motor, together producing up to 227 horsepower.
The fuel efficiency of the Sportage Hybrid is also noteworthy, boasting an EPA-estimated 42 mpg in the city and 44 mpg on the highway.
According to Kia's official website, the Sportage Hybrid has three trim levels: LX, EX, and SX-Prestige. However, only the LX falls under the $30,000 price point.
The LX trim comes well-equipped and provides more than enough for the average driver, featuring standard items like an 8-inch touch-screen infotainment system and dual-zone automatic climate control.
When it comes to warranty, Kia offers a generous package: a five-year/60,000-mile limited warranty along with a 10-year/100,000-mile powertrain warranty. This extensive coverage should provide peace of mind for years, lessening concerns about potential mechanical issues.
Subaru Crosstrek – Reliable Compact SUV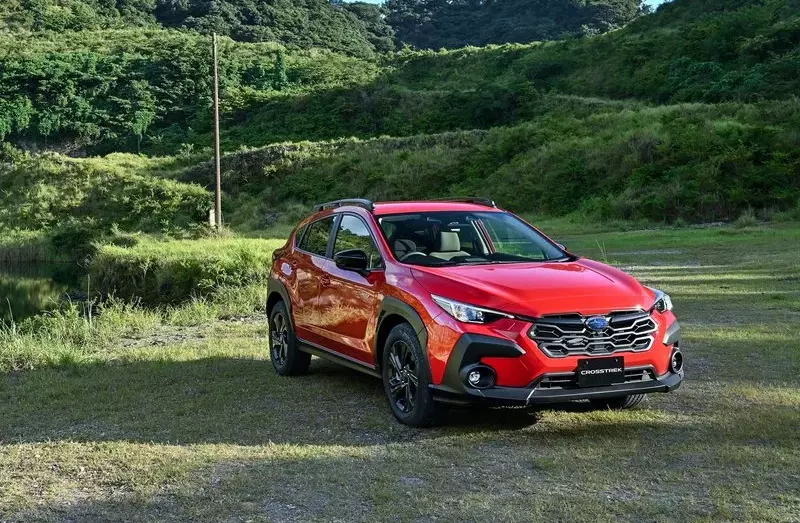 Subaru is widely recognized for equipping its cars with all-wheel drive as standard. In addition, the brand has earned a reputation for producing extremely reliable vehicles. As a result, it's no surprise that Subarus are commonly seen in suburban and mountainous areas.
One particularly appealing option for a daily driver is the Subaru Crosstrek, which offers a compact size, a robust engine, and a spacious, comfortable interior.
The Subaru Crosstrek comes in five trim levels:
Base ($24,995)
Premium ($26,145)
Sport ($28,995)
Limited ($30,895)
Wilderness ($31,995)
For most people, the Base or Premium trim should suffice. However, if you're willing to invest a little more, the Sport trim is worth considering for its more powerful and responsive 182-horsepower, 2.5-liter Boxer engine.
In terms of warranty, the Subaru Crosstrek aligns with most Japanese cars, offering a three-year/36,000-mile limited warranty and a five-year/60,000-mile powertrain warranty.
Ford Maverick – Daily Driver Pickup Truck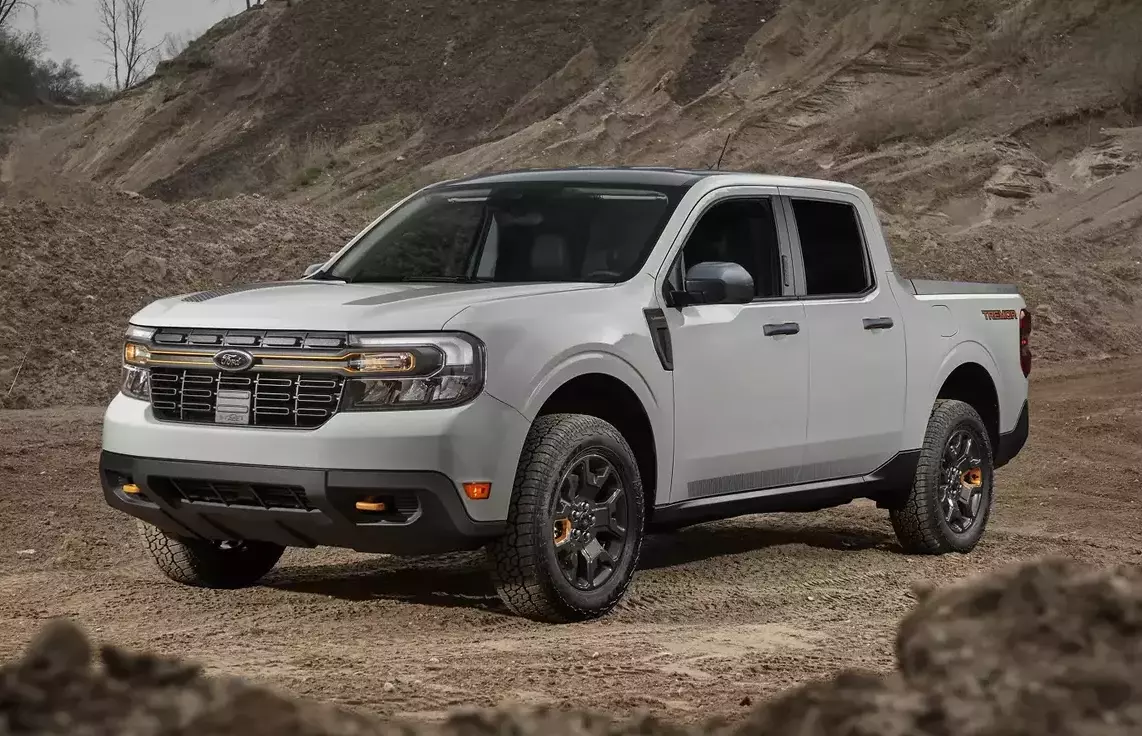 A pickup truck can make for an excellent daily driver if it offers composed handling and good fuel economy, which are often lacking in this vehicle category.
The Ford Maverick is a compelling solution for those seeking a daily driver with hauling capabilities, comfort, and fuel efficiency.
The Maverick is available with two powertrain options: Hybrid and EcoBoost. The Hybrid model features a four-cylinder engine paired with an electric motor, delivering up to 191 horsepower.
What's truly impressive is the Maverick Hybrid's fuel economy, 42 mpg in the city and 33 mpg on the highway, outstanding figures for a pickup truck.
On the other hand, the EcoBoost Maverick comes with a turbocharged four-cylinder engine that offers more power, up to 250 horsepower, but at the expense of fuel efficiency.
Ford backs the Maverick with a three-year/36,000-mile limited warranty and a five-year/60,000-mile powertrain warranty. Additionally, the Hybrid model comes with an extra layer of security: a 100,000-mile or eight-year warranty on all Hybrid components.
Mazda CX-9 – Family Friendly
A three-row vehicle may be worth considering if you have family members to transport. Unfortunately, there aren't many new cars with three rows of seats for under $30,000.
If you're open to purchasing a used car, I recommend checking out the 2020 or 2021 Mazda CX-9. These models are often available in excellent condition and with low mileage, generally priced between $24,000 and $28,000 in the used market.
In addition to offering a spacious interior for 6-7 passengers, the Mazda CX-9 stands out as a unique midsize SUV in many positive ways. It features a luxurious cabin, a powerful engine, and good fuel economy.
Another option to consider is the 2020 Hyundai Palisade. Like the Mazda CX-9, the Palisade also offers a spacious interior, comfortable seating, and a strong engine.
If you're set on buying a brand-new three-row car, your choices are somewhat limited to the Volkswagen Tiguan and the Mitsubishi Outlander. While both are good, reliable options for daily driving, they do fall short in cargo space and interior room compared to the Mazda CX-9 or Hyundai Palisade.
Hyundai Tucson – Decent Value for Money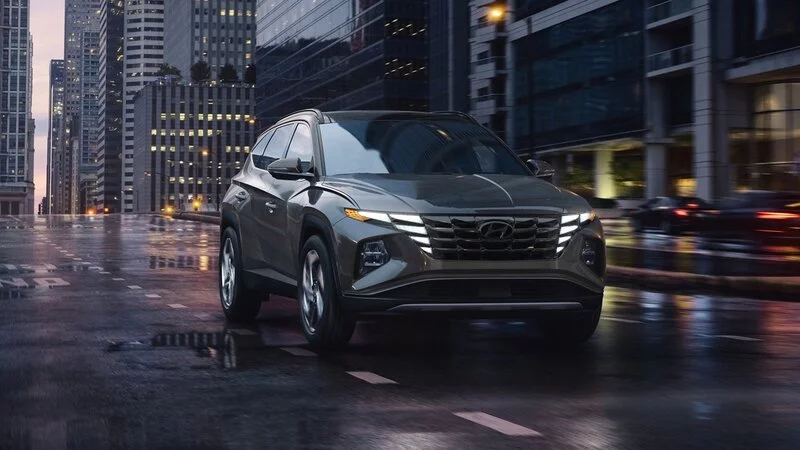 The Hyundai Tucson is another compelling option for those searching for a daily driver under $30,000.
Known for its combination of comfort, utility, and value, the Tucson offers various features that appeal to a broad spectrum of drivers.
Available in multiple trim levels, even the entry-level SE comes generously equipped with standard features like an 8-inch infotainment screen and advanced safety technologies.
The seven trim levels include:
SE ($26,900)
SEL ($28,500)
XRT ($33,725)
N Line ($33,775)
Limited ($36,160)
Under the hood, the Tucson houses a 2.5-liter engine that offers a balanced blend of power and fuel efficiency, achieving an EPA-estimated 26 mpg in combined driving.
Hyundai outshines many competitors in the warranty department with its five-year/60,000-mile limited warranty and 10-year/100,000-mile powertrain warranty, adding an extra layer of assurance for prospective buyers.
The Hyundai Tucson is not alone in its class; several other models also merit consideration as viable alternatives.
Vehicles like the Mazda CX-5, Ford Bronco Sport, Honda CR-V, Toyota RAV4, Mazda CX-50, and Subaru Forester can be strong competitors to the Hyundai Tucson.
Each model mentioned offers performance and quality on par with the Tucson. However, there are two notable differences: their base prices tend to be slightly higher, and their warranties are generally not as generous as those offered by Hyundai for Tucson.
Toyota Camry – Commuter-friendly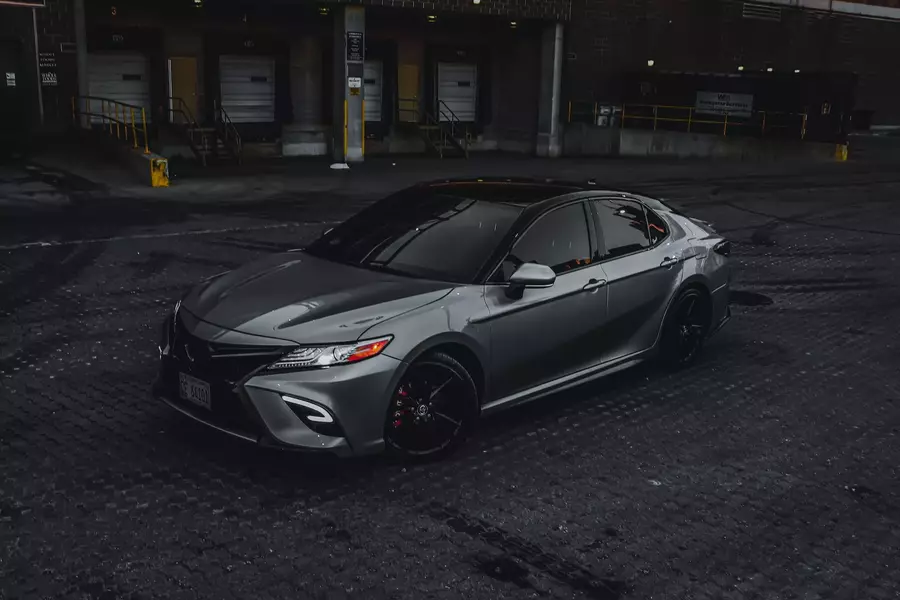 The Toyota Camry is a strong candidate to consider if you're in the market for a sedan that offers comfort for daily driving. This vehicle has long been recognized for its reliability and commuter-friendly attributes. The latest model has a powerful V6 engine and a spacious interior. With starting prices at around $26,000, the Toyota Camry has a lot to offer.
According to Toyota.com, the Camry is available in eight trim levels, with prices as follows:
LE: $26,320
SE: $27,860
SE Nightshade: $28,860
XLE: $31,070
XSE: $31,620
TRD V6: $33,385
XLE V6: $36,195
XSE V6: $36,745
If you're working with a budget under $30,000, your options are limited to the LE, SE, and SE Nightshade trims. I recommend opting for the SE trim; for approximately an additional $1,000 over the base LE model, you'll get upgrades such as synthetic leather upholstery.
While the Toyota Camry is a standout in its segment, it's worth noting that it faces stiff competition from the Honda Accord. Both cars offer extensive features, but the Accord has the edge regarding luggage capacity and a slightly roomier interior.
The Camry has advantages over the Accord in areas like V6 engine choices, higher reliability predictions, and a more affordable base price.
Kia Forte – Budget Friendly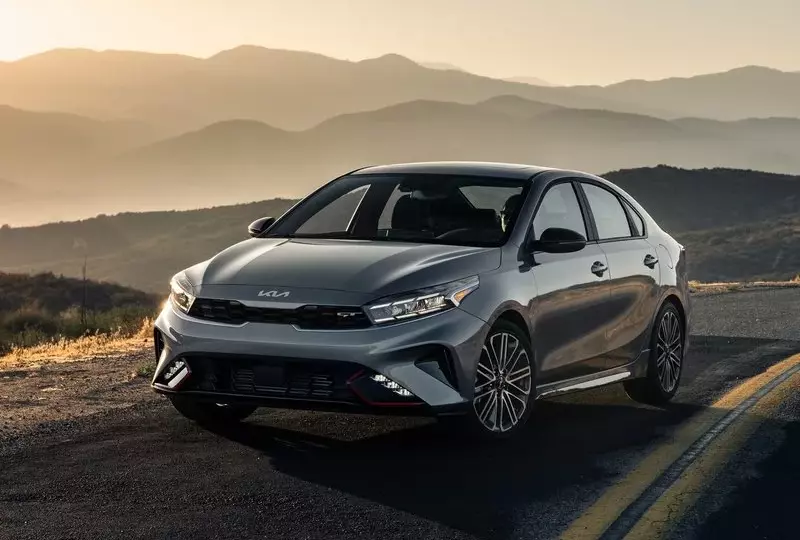 If you're on a limited budget of around $20,000 and can't stretch for a Honda Civic or Toyota Camry, consider the Kia Forte.
The Kia Forte is an affordable option, with even the base model starting at less than $20,000.
What sets the Kia Forte apart is its high predicted reliability score. J.D. Power gives it a score of 87 out of 100, much higher than most other cars, including some that cost twice as much.
Is the Kia Forte a Good Car?
Yes, the Kia Forte is a solid compact car. It features a well-built cabin, a surprisingly roomy interior and cargo space, impressive fuel efficiency, and a relatively powerful engine for its price point.
The Kia Forte is available in four trim levels: FE, LXS, GT-Line, and GT. The GT model comes with a 1.6-liter turbocharged engine that produces 201 horsepower. I would recommend this trim, especially since the price difference is insignificant compared to the base models.
Another noteworthy aspect of the Kia Forte is its long warranty coverage. In addition to its strong reliability score, the Forte is backed by a 10-year/100,000-mile engine warranty and a five-year/60,000-mile basic warranty.
Kia Soul – Affordable & Practical
The Kia Soul is an excellent choice if you're in the market for a new SUV but are working with a tight budget. Starting at just under $20,000, the Soul offers a comprehensive range of standard features, delivering exceptional value for money.
Features commonly found only in higher-end vehicles, such as Apple CarPlay, forward automatic emergency braking, and lane-keep assist, are standard across all Kia Soul trims.
Sporting a boxy design reminiscent of the Honda Element, the Kia Soul boasts a roomy interior and ample cargo space. The Soul also impresses with its comfortable ride and agile handling.
The Kia Soul is available in four trim levels:
LX ($19,890)
S ($22,390)
GT-Line ($23,490)
EX ($24,190)
Given the generous standard features, the LX trim should suffice for most buyers. However, upgrading to the S trim adds perks like a 10.2-inch touchscreen and wireless charging. The EX trim, priced at $24,190, offers additional amenities such as heated front seats, a sunroof, a cargo cover, and 17-inch alloy wheels.
Under the hood, the Soul has a 2.0-liter four-cylinder engine that delivers 147 horsepower. Fuel efficiency is commendable, reaching up to 28 mpg in city driving and 33 mpg on the highway.
Like its sibling, the Kia Forte, the Soul also receives high marks for reliability. J.D. Power awards it a score of 87 out of 100. Additionally, the Soul has a warranty lasting up to 10 years/100,000 miles.