Your car's overall appearance and curb appeal can be greatly improved by selecting the ideal rim color.
The ideal pairing of rim color and automobile paint expresses your personal style and improves the vehicle's design, resulting in a unified and visually arresting appearance.
Due to the subtle and adaptable character of gold, beige, and tan-colored cars, choosing the color of the optimum rim can be a little more difficult.
The best rim colors for beige cars will be discussed in this article, along with advice on making a well-informed choice that complements your car's paint job while still exhibiting your style.
Let's dive in!
Best Rims Colors for Beige, Tan, and Gold Cars
BLACK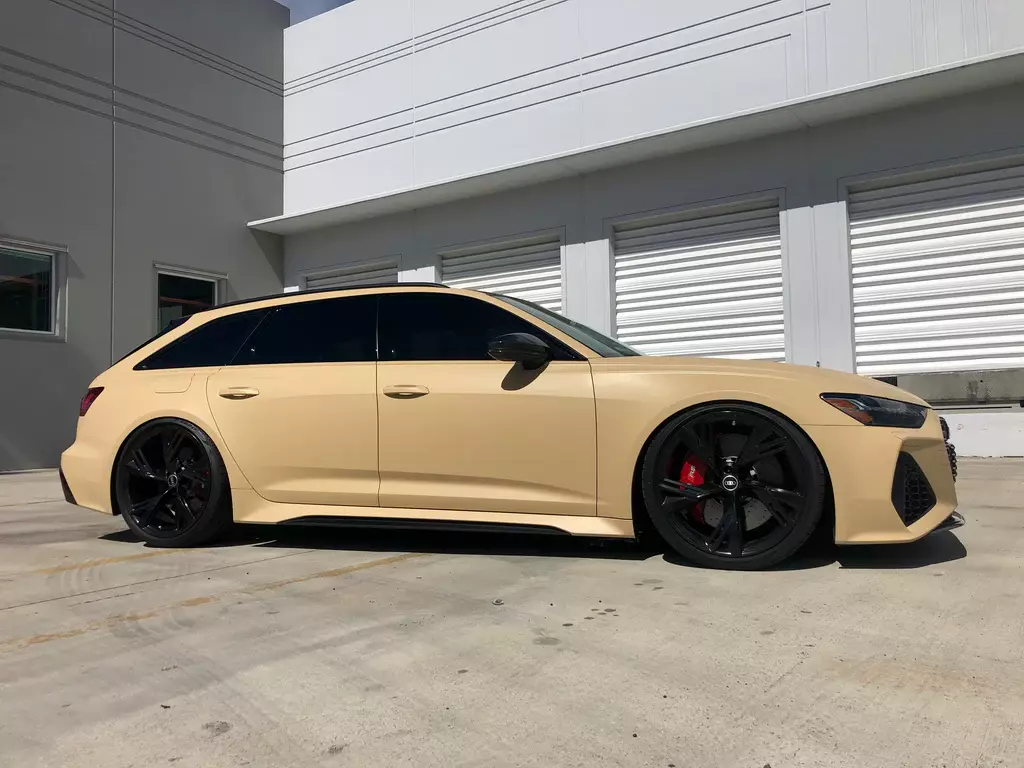 Black rims provide a sleek, classic appearance that complements beige and tan automobiles. The difference between the dark and light-colored rims produces a balanced, eye-catching impression, complementing the vehicle's overall aesthetic.
Black rims are an excellent option when you want your automobile to look hip without making many modifications. Any color and style of vehicle, from sports cars to 4WD trucks, may look good with black.
Several types of black rim finishes include glossy, matte, and satin. You can select the finish that most closely reflects your preferences and style because each can offer your car a distinctive appearance.
SILVER
Silver rims are a traditional option for tan and beige cars since they offer a subtle difference while preserving a uniform appearance.
The light, neutral tone of the car and the shiny sheen of the silver rims combine to produce a bright and attractive impression.
It's not uncommon to see beige cars with silver rims. This hue is appropriate for sedans and hatchbacks because it isn't overly flashy.
There are several various surface treatments for silver rims, including brushed, polished, and machined. These finishes enable you to further personalize your car's appearance by adding texture and visual appeal to the wheels.
CHROME
Chrome wheels give tan and beige cars a hint of elegance and luxury. The subtle car color contrasts sharply with the gleaming surface of the chrome rims, producing an eye-catching and fashionable appearance.
For obvious reasons, chrome rims are the best option for tan or beige vehicles. These wheels give off a timeless and distinctive appearance that melds perfectly with the vehicle's paint job.
It's difficult to argue against the fact that tan or beige cars look stunning and aesthetically pleasing when paired with chrome rims.
BRONZE
For some car styles, including sports sedans, coupes, or sports cars, bronze rims might be an excellent option for tan and beige-colored vehicles.
The cozy, earthy tones of the bronze rims blend beautifully with the color of the automobile, giving it a unified and eye-catching appearance. Your car will stand out thanks to its distinctive appearance and excellent design.
Before choosing bronze rims, it's imperative to analyze the particular car model thoroughly. Even if bronze rims are only appropriate for a few automobile models, sports sedans, coupes, and race cars benefit from their unusual attractiveness.
In these scenarios, bronze rims can accentuate the vehicle's sporty and dynamic personality while bringing uniqueness and flair to your beige or tan cars.
DUAL-TONE
Black and silver dual-tone rims have risen in popularity in recent years, giving a variety of automobiles a sleek and contemporary appearance.
These wheels are exceptionally well suited for trucks, SUVs, and hatchbacks since they expertly combine silver's elegance with black's sleekness.
This alluring mix produces a visually appealing and adaptable choice for tan and beige-colored vehicles.
The rims' dual-tone design gives them depth and interest, allowing them to stand out while still looking like they belong with the color of the automobile.
In addition to increasing the overall look and exhibiting the owner's taste in modern trends, this contemporary style is ideal for people who wish to make a statement with their vehicle.
Your tan or beige hatchback, SUV, or truck will draw attention and leave a positive impression when equipped with dual-tone black and silver rims.
Colors to Avoid
While many excellent rim color options exist for beige and tan vehicles, some colors should be avoided to maintain a tasteful and harmonious appearance.
Here are some rim colors that may not be appropriate for beige or tan vehicles:
Neon Colors
Vibrant, flashy colors like neon green, pink, or yellow may create an unappealing contrast with the subdued hues of beige or tan. These colors can potentially overpower the car's paint job and detract from the overall aesthetic.
Similar Shades to the Car Color
Rims that closely mimic the beige or tan color of the automobile might give the vehicle a monotone appearance, making it appear dull or uninteresting.
Choosing a contrasting or complementary color can assist in drawing attention to certain aspects of the car and enhance its appeal.
Overly Bold or Patterned Designs
While personal preference is a significant factor in selecting rim colors, it's critical to consider your vehicle's overall design.
For beige or tan cars, rims with highly vivid colors or elaborate patterns might not be the most excellent option because they can remove the car's classy and subtle appearance.
Conclusion
Finally, choosing the ideal rim color for your tan or beige car will greatly improve its overall appeal and appearance.
You can choose the perfect complement that expresses your individual tastes and enhances the style of your automobile by choosing from a variety of alternatives like bronze, silver, chrome, black, and dual-tone black and silver.
Avoiding colors that can clash or take away from the attractiveness of your vehicle is crucial.
Ultimately, it's your car; you deserve to make it uniquely yours. Feel free to explore different options and express your individuality—you deserve it!