One of the many things people will consider when buying a car is ground clearance. For those who don't know, ground clearance is the height between the lowest component on the vehicle to the ground.
Typically, people consider higher ground clearance because it is safer for their cars. Their vehicle will be safe from damage when they travel through bumpy roads.
One of the types of car with high ground clearance is a minivan ( although not as high as an SUV). Most minivans have a high design, making it safe to drive around cities. Minivans also have a great space making them an excellent option for small families.
List of Minivans With the Highest Ground Clearance
At least ten minivans are on the list, including the Nissan NV, Ford Transit, and Chrysler Pacifica.
Here are some choices of Minivan With High Ground Clearance that you can add to your reference list:
Nissan NV Passenger – 8.1 Inch
If you are looking for a car that can fit a lot for business use or family needs, try the NV Passenger. This car can fit up to 12 people and has 324 ways of fitting them in.
Many people ask, is it safe even on bumpy roads with this capacity? The answer is yes because it has ground clearance of 205.74 mm from the car to the road.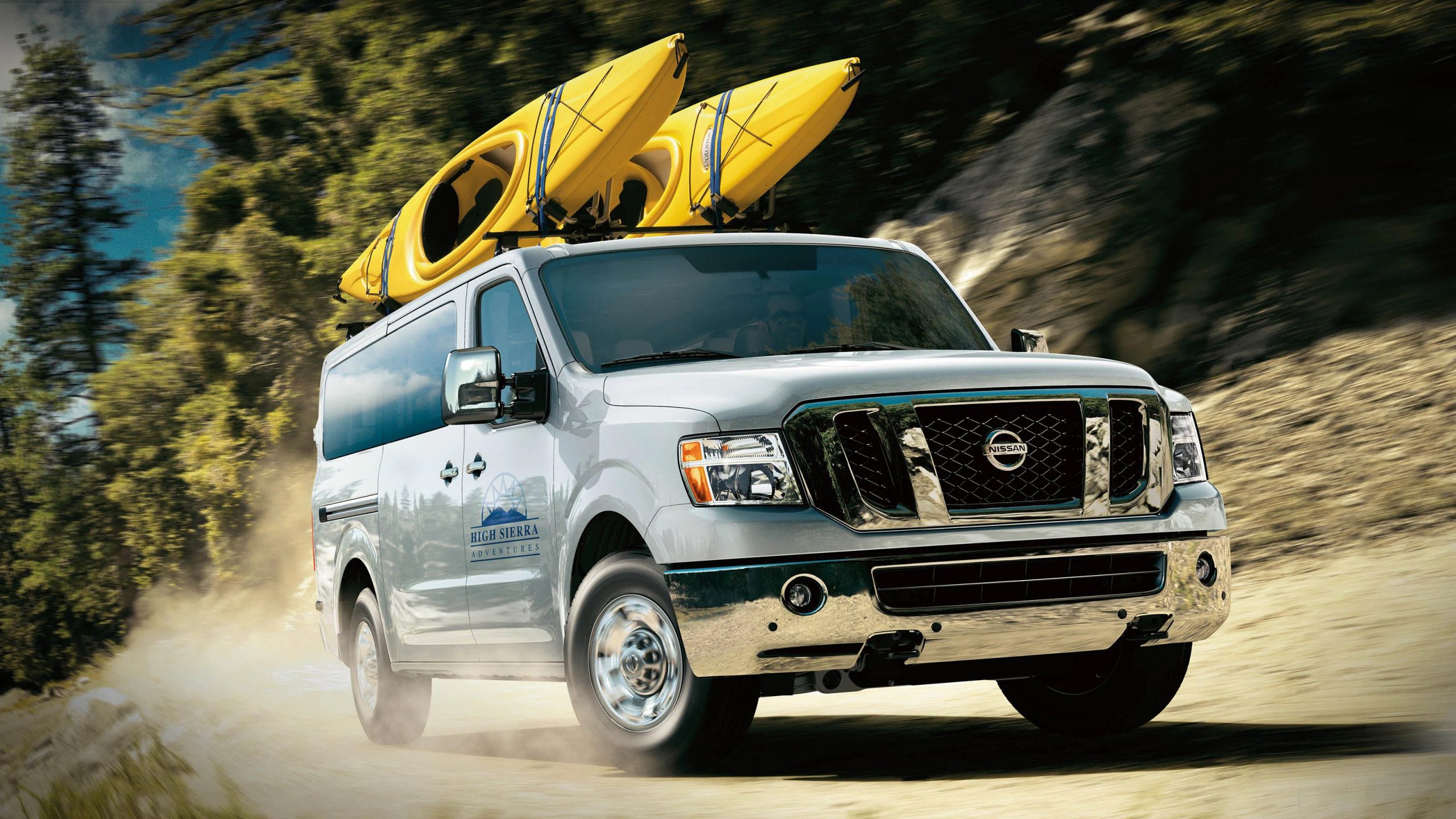 For the trims, there are three types available in the market. The basic type starts from S, SV, and SL. As for the price, it starts from $36,860 to $43,600 for the SL trim.
Kia Carnival- 6.8 Inch
The ground clearance for the Korean Minivan is 170.18 mm, a bit far from the Nissan NV Passenger. However, the 2021 Kia Carnival is much more interesting and attractive from the exterior design.
You can see a slim, sharp car that is different from other minivans outside. The front part of the car boldly looks like it is an expensive car.
The doors on the car are sliding, so people can close and open them easily. For the price, the 2022 Kia Carnival is available for $32,100.
Toyota Sienna – 6.5 Inch
This is one of the great vans suitable for a drive around cities. This is a car from Toyota inspired by the fast train in Japan, Shinkansen Japanese Bullet.
The design is long and pointy on the front but slim in the back part. The ground clearance is a bit low or only around 165.1 mm but still higher than other types of cars.
For the machine, it is now only available in the hybrid engine. Even though it is slower than the older version, it is more efficient.
There are four available in the market for the trim: LE, XLE, Limited, and Platinum. The basic one will be available from $34,560 to $55,000.
Dodge Caravan – 5.8 Inch
This is the answer for those looking for a cheap minivan on the ride. Dodge Caravan has been famous as one of the cheapest minivans available in the market. For the basic part, the new car is available for $29,000, whereas the SXT is $35,000.
However, the Grand Caravan is not too big as it can only bring eight people inside. Therefore, even though the ground clearance is not too high or only around 147.32 mm, it is safe. It won't damage the bottom part because it can't bring too many things inside.
Ford Transit Connect – 5.4 Inch
This may not be the best design minivan in the market, but it has great space.
The 2022 Ford Transit Connect is a minivan that can function as cargo or bring your whole family in. All you need to do is fold the second and third-row seats, and it will turn into cargo.
However, use it for a family trip if you want to use it. The ground clearance is around 137.16 mm (5.4 inches).
The Ford Transit Connect starts at $25,175 for the Cargo Van Model and $27,920 for the Wagon Model.
Chrysler Pacifica – 5.1 Inch
One of the favorite minivans in the market with a great design is the 2021 Chrysler Pacifica. It is a favorite because it has a thoughtful design, comfortable for family use, and has excellent driving performance. The only cons may be the ground clearance that, is only 129.54 mm.
Chrysler Pacifica is my favorite choice. This newcomer van is indeed a very serious challenger in the commercial transport segment. With a powerful V6 engine and relatively fuel-efficient, and the latest features make this $ 31,000 van a pretty wise choice.
The machine inside is available in two options, the V6 engine, and plug-in hybrid. Whichever option you choose, they both offer great fuel-efficient compared to other minivans.
Chrysler Voyager – 5.1 Inch
Since the Caravan is discontinued, the 2021 Chrysler Voyager will become the most affordable minivan. Before, this car was a great rival to Caravan in delivering an affordable minivan. This minivan is available for $30,000, a bit higher but with complete features.
Overall, the design is not too much different from the Pacifica. The main difference is the machine inside because there is a plug-in hybrid version. It has the car's exact ground clearance, 129.54, and length.
Ram Promaster City – 5.1 Inch
If you plan to run a business and need a large cargo, then the 2021 Promaster will help. This square minivan sold for $26,000 can load up to 1883 pounds on board.
The ground clearance is about 129.54 mm or approximately 5.1 inches. So, even though it has low ground clearance, it will still keep the car safe from any damage.
Honda Odyssey – 4.5 Inch
This is one of the minivans used by many families. Not only does it have a spacious room in each row, but it is also luxurious compared to other vans. Both the exterior and interior designs are simple yet attractive. This minivan is also short as its ground clearance is 114.3 mm.
Mercedes Benz Metris – 3.7 Inch
Many people may not know, but Mercedes has a minivan for eight passengers. This car is luxurious to its rivals and in almost all aspects.
The car's back can fit up to 274 cubic feet of cargo and passengers combined. The machine is also great because it has a four-cylinder powertrain that delivers a smooth ride. So, despite the low ground clearance of only 96 mm, this is still a great option.
Final Word
Before buying a minivan, determine the purpose of the car. If you will be using it for business, it is best to purchase a minivan that can load a lot.
On the other hand, if you need it for family use, it is better to get a more comfortable design minivan. Don't forget to pay attention to the ground clearance, too, because this will determine whether your car will be safe or not.