One brand of off-road wheels that you can rely on is Black Rhino. Made with hardened metal, these wheels are specifically for SUVs and trucks.
For those of you who want to know are Black Rhino wheels good? Read the article below.
What are Black Rhino Wheels?
This aftermarket rim has the advantage of being quite strong and durable, Black Rhino can be used for trucks and is suitable for off-road. Each Black Rhino wheel has an aggressive concept. The finishing touches are bold to match the rugged style that SUVs and trucks have.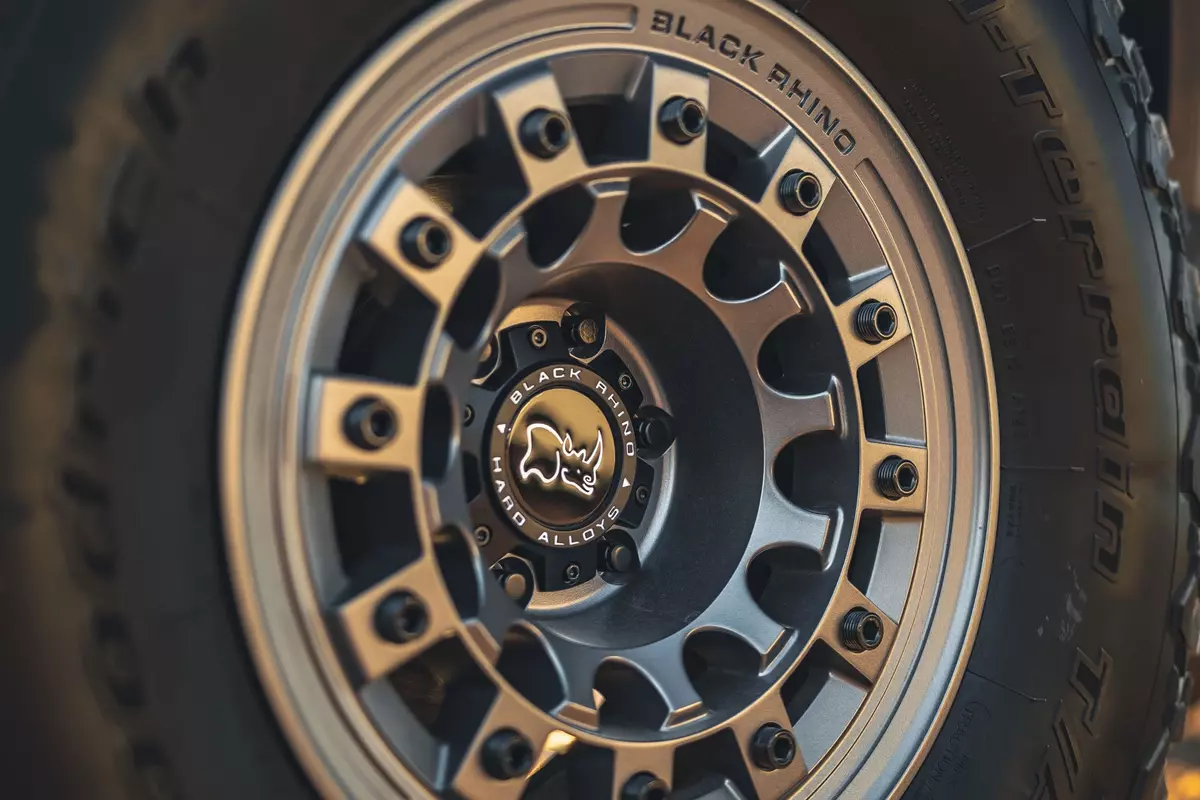 You can use wheels from Black Rhino for Jeeps, SUVs, trucks, vans, UTVs, and crossovers. With a variety of models to choose from, you can ensure that your vehicle can perform optimally with Black Rhino products.
The Black Rhino company also produces unique alloy wheels that can be used for on-road vehicles. The company has been established in 1967, Black Rhino's main goal is to produce the best wheels with high quality that are suitable for off-road terrain.
Today, Black Rhino offers many finishes and styles for its alloy wheel products. All wheels from Black Rhino are designed to the best of their ability for outstanding performance and maximum durability.
Types of Wheels from Black Rhino
To know, are Black Rhino wheels good? You should know what are the main types of wheels provided by Black Rhino.
Rotary Forged
Rotary Forged wheels are well-designed with high strength and durability. These wheels use high-quality aluminum that is commonly used in aircraft. Black Rhino has optimized the technique and grain structure to ensure durability better.
These wheels from Black Rhino are tougher than ordinary wheels, and their impact resistance is also better. The chances of a rotary forged wheel breaking are very slim.
Cast Wheels
Another wheel type is cast wheels, these off-road wheels are one of the best. These wheels are very strong with an attractive appearance, the color is either chrome or black.
Cast wheels can be used for Jeeps, pickups, and SUVs. Cast wheels are manufactured to guarantee superior performance for every terrain.
What are the Pros of Black Rhino?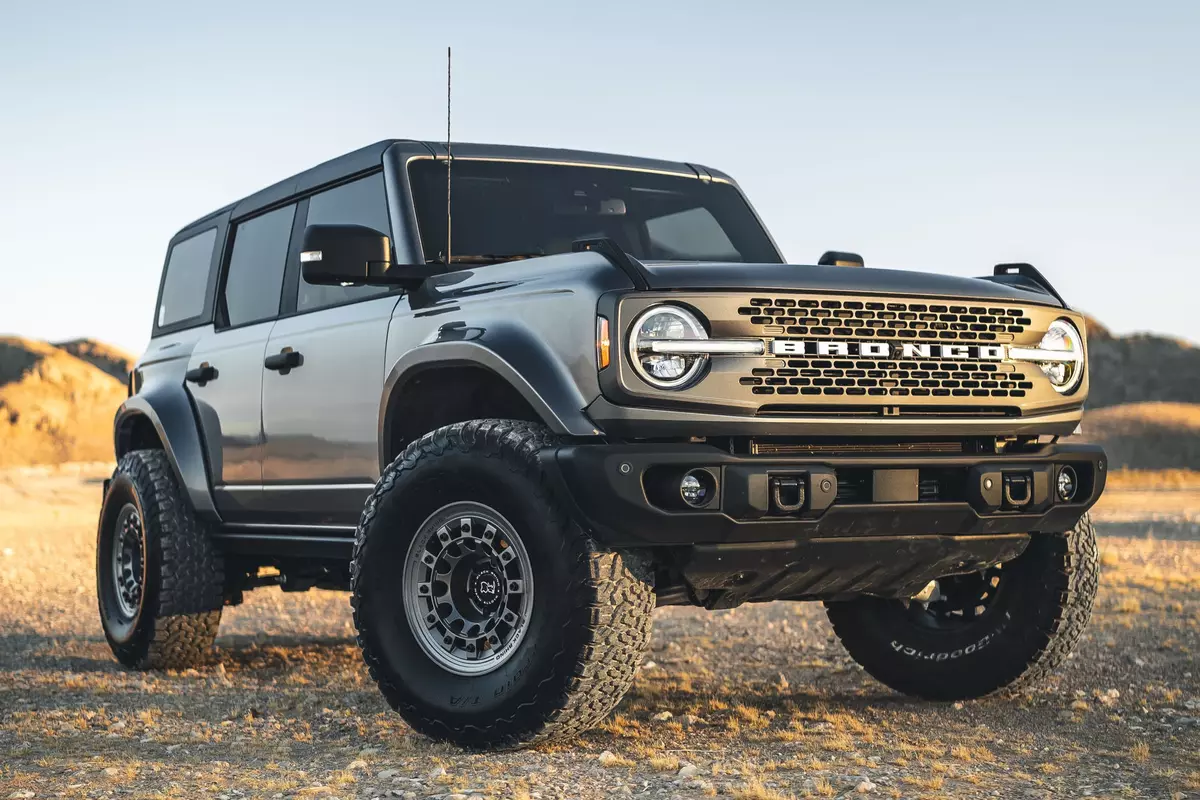 Products from Black Rhino are the target of many off-road drivers. This is because of the many advantages that Black Rhino wheels have. Here are some of them:
Works well whether the vehicle is traveling on normal, extreme, or off-road roads.
The Black Rhino company offers many different finishes or styles on its wheels. So in addition to optimal performance and durability, Black Rhino products also have attractive designs.
The Black Rhino company has spent much time in this business field since 1967. The long history is one of the promising advantages of Black Rhino. They have been producing high-quality off-road alloy wheels for a long time.
You can choose from a variety of finishes and sizes. You can easily choose the most ideal pair of wheels from Black Rhino for your driving needs.
Some of the Best Wheels from Black Rhino
So that you know are Black Rhino wheels good? Next, we will give you a selection of some of the best alloy wheel products from Black Rhino.
Wanaka Black Rhino
The manufacturing process of this wheel is simple, but the best result is a rim that is sturdy and reliable for everyday driving. Not just for every day, even for heavy trails you can still rely on Wanaka from Black Rhino.
This overland wheel is designed for trucks and comes in Matte Gunmetal and Matte Black. Wanaka can give a sleek impression to your 4×4 vehicle.
Primm Black Rhino
It's not just the ability to drive on muddy and rough roads, many overland enthusiasts love the aesthetics. For you overland drivers, you can get the best visuals through Black Rhino's Primm. Primm can make you enjoy your riding and camping experience even more.
Many of Black Rhino's wheels are aesthetically pleasing. If you want your vehicle to stand out, the candy red Primm is one of the best choices.
Abrams Black Rhino
If you like military-style wheels, then you can go for the Abrams variant from Black Rhino. Abrams is quite similar to its brothers, Arsenal and Armory. Abrams rims provide a tough design element and can make you feel like you're riding a tank.
There are several bolt patterns and size variants, and you can buy Abrams in Matte Gunmetal, OD Green, and Gloss Gunblack, all of which have a military concept.
Chase Black Rhino
Chase wheels are produced with specialized manufacturing, resulting in a strong but lightweight variant of the Black Rhino. Consider the Chase series if you need an advanced rotary forged from Black Rhino.
Three different sizes are available to choose from, making it suitable for almost any vehicle.
Are Black Rhinos Good?
So are Black Rhino wheels good? Besides being lightweight, Black Rhino provides several finish options, durable and strong. Some of these aspects make Black Rhino the best choice for truckers needing the perfect wheel.
Because they are lightweight but strong enough, the driving experience can be enhanced. Many have also recognized Black Rhino as a company that produces high-quality rims suitable for UTVs. For off-road needs and heavy vehicles, Black Rhino can be one of your best choices.
Now that you know are Black Rhino wheels good? Choose the Black Rhino wheels variant that suits your driving needs.
Image Source: blackrhinowheels.com