Vossen wheels are among the best choices for those who need quality or high-end wheels.
Vossen has been strengthening their brand in recent years, and the designs of Vossen wheels are very impressive.
Some products are also the highest-priced wheels, know are Vossen wheels good? Check out the following article.
So, Are Vossen Wheels Good Quality?
Vossen wheels are an excellent choice. They boast a lightweight, durable, and stylish design that matches or even surpasses OEM wheels. Crafted with high-quality materials and utilizing cutting-edge manufacturing techniques, Vossen wheels offer outstanding performance within their price range.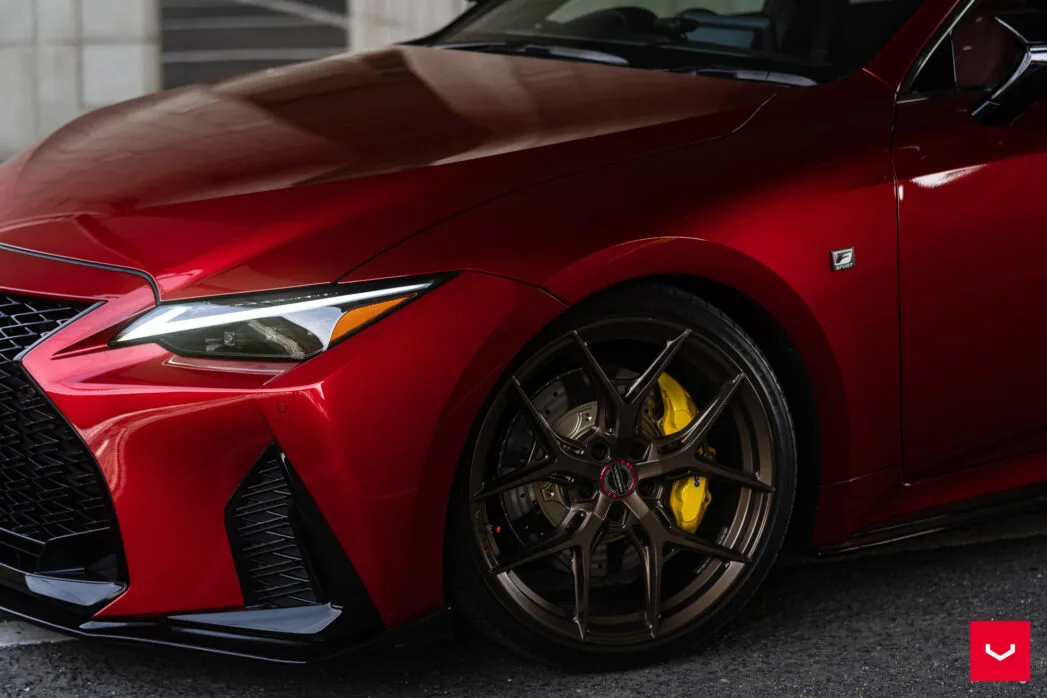 What are Vossen Wheels?
Vossen is one of the companies that produce high-quality flow-formed and forged wheels. Vossen was founded in 2006. Miami, Florida, is where their headquarters are located.
Vossen Wheels provides manufacturing facilities for producing each of its alloy wheel products.
One point of difference between Vossen and other alloy wheel brands is that Vossen makes and designs everything itself. Vossen Wheels' facility in the United States is the witness. With such a procedure, suitability and quality can be better guaranteed for the best results that satisfy consumers.
Vossen Wheels Design, Manufacturing, and Finishing
The manufacturing process of Vossen products is very thorough to ensure that all products are of the highest quality. This is an explanation of the design, manufacturing, and finishing of Vossen wheels products.
Design
Vossen carefully designs each of their wheel products. Perfect fit and top quality are their main focus. Vossen makes each wheel product fit perfectly into a specific vehicle. Vossen determines data points around the car and over 100 measurements for that.
All of this is so that the Vossen wheels fit perfectly from all aspects. Once the data points have been prepared, the Vossen wheels are well-designed using CAD models. They will be tested with FEA. This analysis includes cornering, impact, and radial simulations.
All of this is to ensure that Vossen wheels are robust and compliant with TUV and SAE standards. The perfect fit of Vossen wheels is achieved by carefully calculating the offset, maximum width, and hollows. When the wheel design is ready, there are 8 manufacturing processes for the next step.
Manufacturing
Every forged wheel that Vossen produces is made with T6 6061 aerospace-grade aluminium. Heat treatment is required for these Vossen wheels to gain extra strength. Because of this process, Vossen can make high-quality wheels.
When it comes to wheel production, Vossen has the best facilities, and its vertical lathes and CNC machines are well-equipped. The facility uses gravity for the highest tolerance. The Vossen factory has spindle speed and high rigidity.
The goal is to save cycle time and the surface finish is smoother. Vossen's internal network is used for the storage and distribution process of CNC programs. This network allows data and design sharing between each machine.
Wheels that go through programming, CNC milling, turning, and engraving, followed by final turning, are inspected. Every Vossen wheels product is carefully inspected to know every critical dimension so that the wheel runout can be ensured not to reach 0.01″. Wheel inspection is followed by final finishing.
Finishing
Every wheel finishing is done in-house to guarantee the best quality. Vossen can also offer a variety of finishes to satisfy all drivers. Vossen wheel finishing includes hand brushing, powder coating, and ceramic polishing.
Finishing requires 5 steps, and each wheel is set up manually. Deburring and hand sanding are done for the best results. When the wheel is brushed, it goes through the hand sanding process. The time required for this process per wheel is approximately 5 hours.
Once the Vossen wheels are polished and brushed, it's on to the next process (stage 2). This process is the one that takes the most time to ensure each product gets the perfect result.
Then the wheel enters the pre-treatment stage to ensure it is completely stain-free. If they are clean, they are then ready for powder coating. Powder coating is done at an in-house facility, either a transparent powder or a solid color depending on the specifications of the wheel.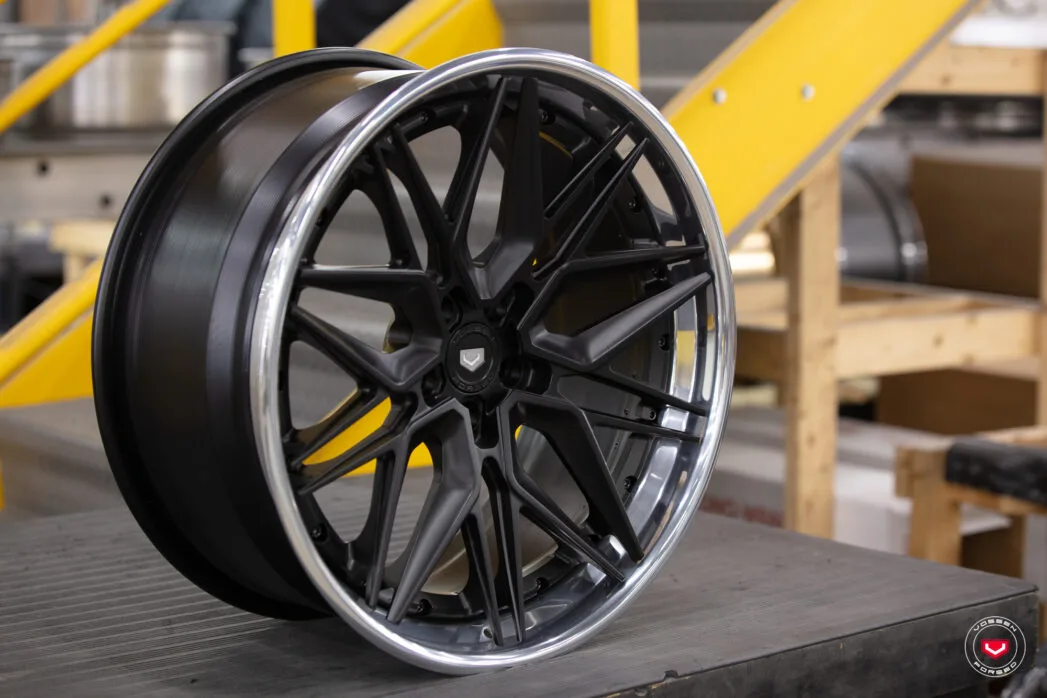 The powder coating used is of high quality for a perfect finish. Vossen wheels products can also last a long time. Once this process is complete, the wheels undergo a final inspection process.
Film thickness tests are conducted to ensure the even distribution of the powder coating. After the wheel has been inspected, the cleaning, packaging, and shipping process continues. Every product that comes out of the Vossen facility is perfect through the above processes.
Some of the Vossen Wheels Product Series
Vossen has offered several wheel designs, 3 pieces, and a monoblock that can be customized to suit all vehicles. You can choose Vossen wheels in sizes between 18″ and 24″.
Evo Series
Series 17
Series 21
HC Series
M-X Series
Evo R Series
M-R Series
ERA Series
GNS Series
CG Series
Precision Series
LC Series
LC 2 Series
LC 3 Series
Urban Automotive Vossen
Novitec Vossen
Champion Motorsport Vossen
Hybrid Forged
Hybrid Forged 6-Lug
Vossen Warranty & Customer Service
Vossen's track record is excellent for its warranties and services. By using the internet, you can tell if they can respond to issues surrounding their products and services no matter what.
Vossen always offers to problem-solve. Vossen takes customers seriously to ensure their brand. Therefore, this can be a good sign for consumers who are still in doubt. This kind of service is also not always available.
If you have purchased a Vossen product and there is a problem. Don't worry, and keep trusting Vossen to solve the problem.
Conclusion, Are Vossen Wheels Good?
Vossen wheels are one of the best. Vossen wheels are of the highest quality and are very competitive in the market. Vossen also has partnerships with Novitec, Urban Automotive, and Champion Motorsport.
Vossen has been producing the finest alloy wheels that we often see on luxury cars such as Ferrari, Porsche, and Lamborghini. Vossen has offered a wide selection of designs, finishes, and sizes. Whatever wheels you need, chances are Vossen can make it.
You might think that Vossen wheels are expensive. The reason is due to the use of high-quality technology, the best precision, the strongest materials, the best finishing, and the best forging. Vossen wheels products are also easily customized to suit your vehicle's needs.