The Ford Maverick provides potential buyers with various color options to choose from according to their preferences. However, as is typical with most cars, certain colors may only be available on the highest trims and may require an additional fee.
For the 2023 Ford Maverick, there are a total of ten color options available, including:
Atlas Blue Metallic
Cyber Orange (Extra Cost)
Alto Blue (Extra Cost)
Shadow Black
Area 51
Iconic Silver
Carbonized Gray
Cactus Gray
Oxford White
Hot Pepper Red (Extra Cost)
In this article, I will discuss the best and worst color options for the Ford Maverick.
Best Ford Maverick Color
Area 51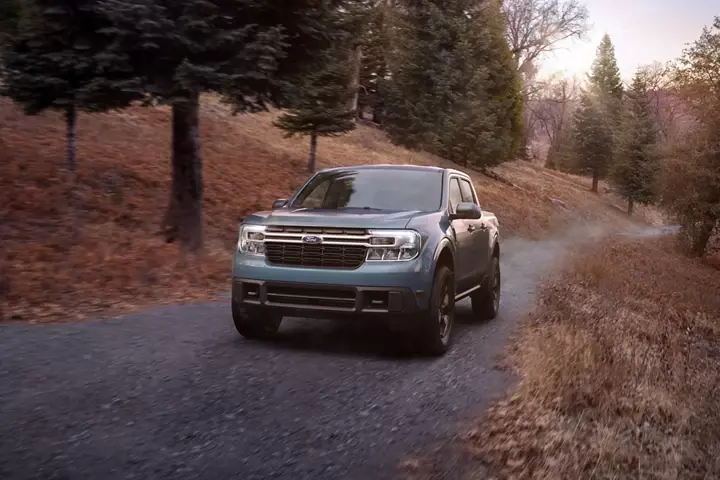 As the name suggests, Area 51 is a unique color. It is both attractive and suitable for a truck like the Ford Maverick, making it one of my favorite color choices.
Even more exciting is that Area 51 is available at no extra cost for every trim level. This means that regardless of which Maverick trim level you choose, you can get it in the Area 51 color.
Cactus Gray
The Cactus Gray color was initially introduced for the 2022 Ford Bronco Sport and has since been added to the color palette for the Ford Maverick.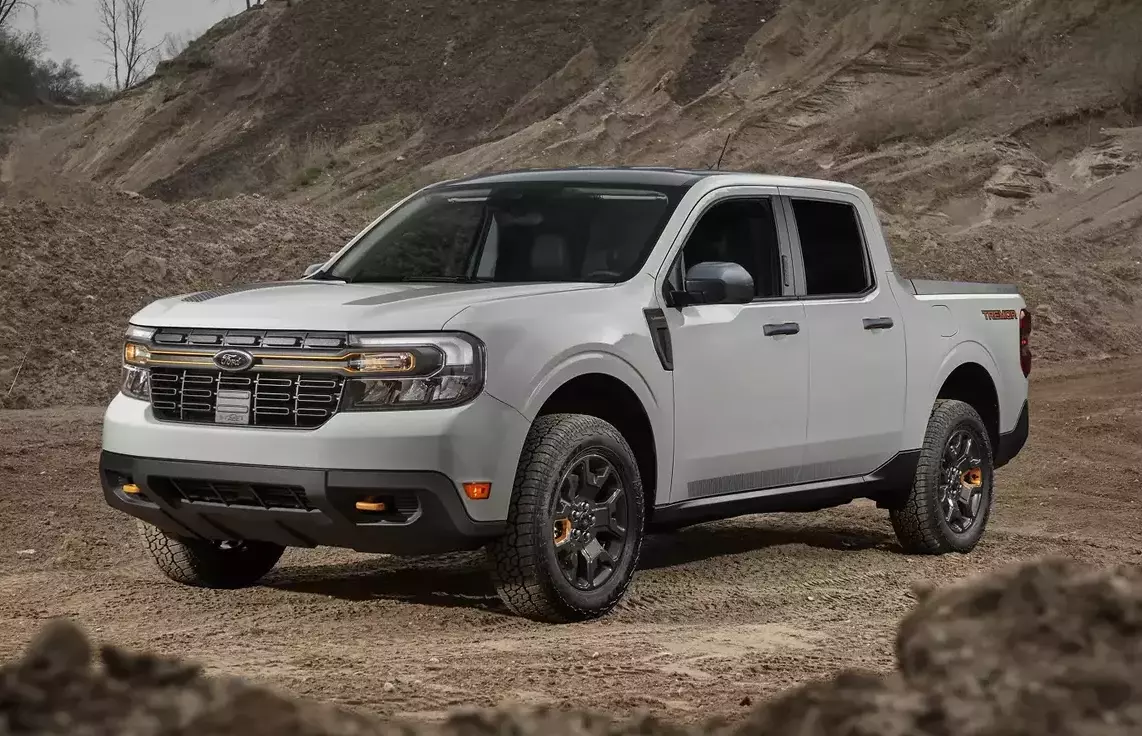 Cactus Gray is a unique gray shade with a slight greenish tint, giving it a subtle and distinctive look.
If you want a color that stands out while remaining relatively neutral, I suggest choosing Cactus Gray.
Additionally, it's worth noting that Cactus Gray is available on all trim levels of the Maverick at no extra cost.
Alto Blue
There's no doubt that Alto Blue enhances the Maverick's appearance with its super dark blue color and greenish hue when exposed to sunlight.
The Alto Blue shade gives the Maverick a more rugged and handsome look, Especially when paired with the right alloy wheels.
However, it's worth noting that Alto Blue is exclusively offered on the XLT and Lariat trims, and acquiring the Maverick in this color will require an additional $495.
Carbonized Gray
Carbonized Gray is a versatile color that looks great on any car. This color was used on the Ford F-150, Mustang, Explorer, and now on the Maverick.
It is a deep, dark gray color with metallic flake that gives it a subtle shimmer in the light. Carbonized Gray has a classic, sophisticated look that works well on sporty and practical vehicles.
I think this natural color blends easily with other colors and is also easy to clean. I would suggest getting at least 18″ wheels to complement the Ford Maverick in Carbonized Grey, as it will be a great combination.
The good news is that Carbonized Grey is available as a standard color option on all trims at no extra cost.
Atlas Blue Metallic
I also like the Atlas Blue Metallic color, and I think it would look great on a Maverick. It's a deep shade of blue that's not as dark as Alto Blue but with more metallic flakes.
If you choose this color, I recommend pairing it with black-silver dual-tone alloy wheels for a cool look.
Atlas Blue Metallic is a striking color that's not for everyone, but it's a safe choice for those who want to stand out on the streets. If you're looking for a bold color that's still versatile and easy to pull off, Atlas Blue Metallic is a great option.
Worst Ford Maverick Color
There are some Ford Maverick paint colors that I don't think are optimal or suitable for the truck's design concept. These colors just don't seem to work well for the Maverick.
Hot Pepper Red
While some people consider Hot Pepper Red the best color for the Ford Maverick, I have a different opinion. The color doesn't look 'hot' enough and sometimes appears more like orange. I think it would have been better if Ford had made it richer and more vibrant.
Additionally, it's only available on XLT and Lariat trims, and you must pay an extra $495.
Cyber Orange
Unlike some people who think Cyber Orange is cool, I don't like it for the Ford Maverick. In my opinion, it makes the truck look like a toy car.
Also, sometimes it looks more yellowish under the sun. However, this is just my personal taste.
It's worth noting that you need to pay an additional $495 to get this color on the Maverick XLT or Lariat.
Oxford White
Personally, I don't like the Oxford White Maverick because it reminds me of the Ford Transit Cargo van. This color gives the Maverick a commercial look, similar to a delivery or cargo van, which isn't the type of vehicle I want to drive.
Don't get me wrong; Oxford White is a great color. I just don't think it fits on a truck like the Maverick.
Shadow Black
Usually, the black color on a car looks mysterious, dashing, cool, and classy, but not for the Shadow Black on the Ford Maverick. In my opinion, it doesn't suit this truck. Matte black could have been a better option for the Maverick.
Iconic Silver
Like the Oxford White, the Iconic Silver will make the Maverick look like a commercial vehicle. You might be mistaken for an electrician when driving a Maverick with this color.
Iconic Silver can be good as long as you install large-sized wheels, about 18″ or bigger, with black, gunmetal, or dual-tone black-chrome color. The presence of the wheels will make the truck look more classy and elegant. You can also change the roof color by installing carbon motif stickers or similar options.
Final Words
Choosing the color of a car is obviously a matter of personal taste, but it shouldn't be solely based on that. Making the wrong choice can lead to negative consequences in the long run.
The wrong color can cause various problems, such as being ridiculed by friends or relatives and even lowering the car's selling price.
It's important to carefully consider factors such as the resale value, maintenance, and overall image you want to project before deciding on the color.
Image Source: Ford.com