Brown car interiors give the impression of a warm and comfortable cabin. This versatile color makes it easy to combine with any car exterior color.
Brown interiors are simple yet elegant, classy, and timeless. I will showcase over 40 new cars with brown interiors from 12 car brands in this article. Check this out!
Toyota
Several Toyota cars offer brown interior color options, including the Toyota Highlander and Toyota Sienna.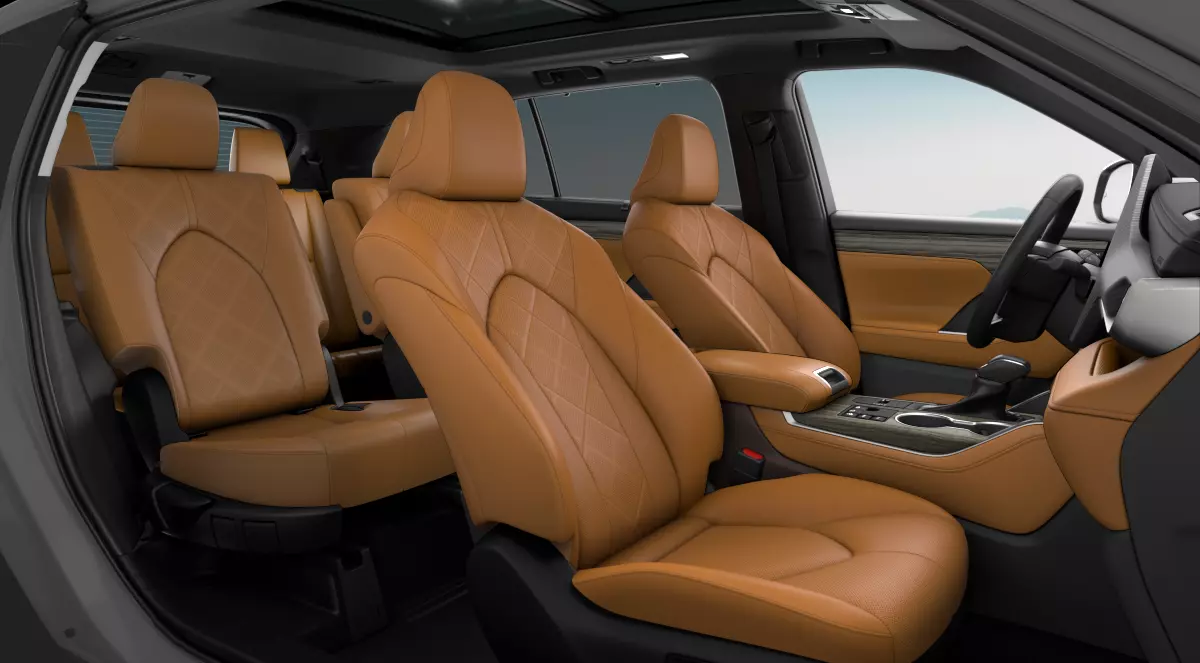 The Toyota Highlander Platinum features a brown interior named Glazer Caramel Leather. This rich, warm brown color has a glossy finish, giving it a luxurious look and feel.
Similarly, the Toyota Sienna Platinum has a brown interior option named Nobel Brown Leather. This deep, rich brown color has a smooth and supple texture, offering passengers a comfortable and luxurious seating experience.
Audi
Known as a luxury car manufacturer, it's no surprise that Audi has a selection of brown colors for its car interiors.
Audi offers a brown color named Okapi Brown in its product line. Okapi Brown is a deep, warm brown color with a slightly reddish tint, giving it a unique and distinctive look.
It is complemented by woodgrain or aluminum accents on the dashboard and door panels, further adding to Audi's interior's sophisticated and elegant look and feel.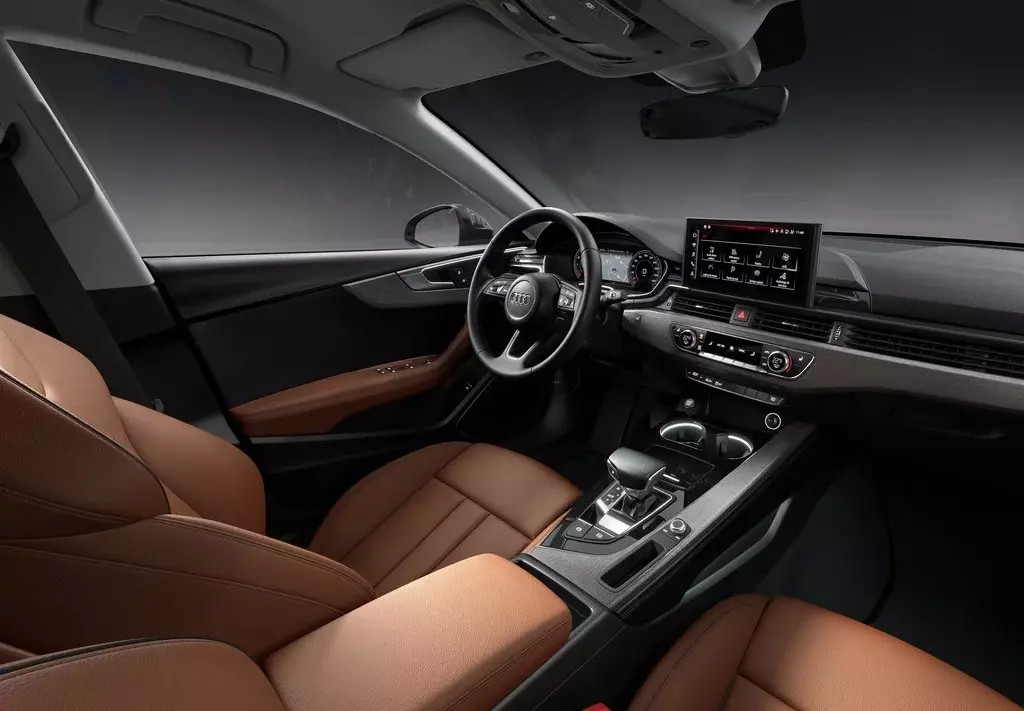 The Okapi Brown color is available on almost all Audi car lines, including:
Audi A5 Sportback
Audi Q5
Audi A4
Audi A6
Audi e-Tron
Audi Q7
Audi Q3
Chevrolet
Chevrolet has several vehicle models available with brown interiors. Like Toyota, the brown color of Chevrolet is also a premium color, only available on the highest trims.
Chevrolet calls it Maple Sugar, which is basically a light brown color. It is a warm and inviting color that creates a cozy and comfortable atmosphere inside the car.
The leather is soft and supple, providing a luxurious seating experience for passengers. It is a stylish and practical choice for those who want a light-colored interior.
The Chevrolet Maple Sugar interior color is available on several models, including:
Chevrolet Traverse Premier
Chevrolet Suburban Premier
Chevrolet Tahoe Premier
Chevrolet Equinox Premier
Chevrolet Blazer Premier
Lexus
If you're a Lexus fan like me, you'll know that they provide so many color options for the interior of their cars, sometimes even more than the exterior.
For the Brown color option, Lexus offers Palomino and Sunflare Brown.
Sunflare Brown is a premium color available on the Lexus LX, a luxury full-size SUV with high-end performance and features.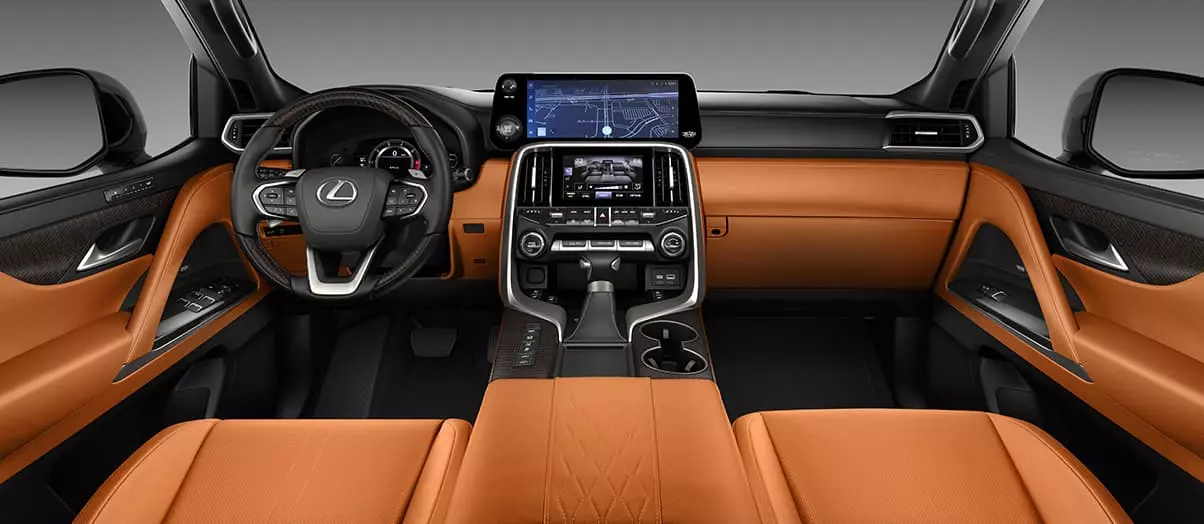 Palomino is available in several models, including the LX, LS, ES, RX, and NX. Polomino is a light brown color that gives a luxurious and modern impression at the same time; some people say that Polomino is the best interior color combination in the Lexus lineup.
Hyundai
Hyundai is a Korean car manufacturer known for being generous in providing features in its product line. The interiors of Hyundai cars are usually feature-rich, spacious, well-built, and made from high-quality materials.
Currently, Hyundai offers brown interiors in two cars: the Hyundai Santa Fe and Sonata.
The Hyundai Sonata Limited has tan interiors, making it one of the few cars available with this color option.
On the other hand, the Hyundai Santa Fe Calligraphy is also available in a beige/light brown color. This 5-passenger SUV has a spacious interior and comfortable seats, with the light brown color making it feel even more spacious.
Ford
There are several Ford models available in brown interiors. Most recently, the Ford Explorer and Expedition are offered with a brown interior that they call Java Brown.
Java Brown is a premium interior color option on the King Ranch trim level. It is a rich and deep brown color with a slightly reddish tint, giving it a unique and distinguished look.
Unfortunately, Java Brown is only available on the King Ranch trim level of the Explorer and Expedition, which are expensive high-level trims.
Kia
Just like Hyundai, Kia is a South Korean automaker known for its generosity in offering the latest features in its cars. That's why cars from Kia always have excellent value for money.
Kia also offers a brown color for the interiors of some of its cars, including the Kia Telluride, Carnival, and Kia K5.
The Kia Telluride is available in Terracotta Leather Brown for the EX X-Line, SX X-Line, and SX X-pro.
The Kia Carnival MPV is available in Tuscan Umber for the SX Prestige. Tucsan Umber is a rich, dark brown with a hint of orange-ish.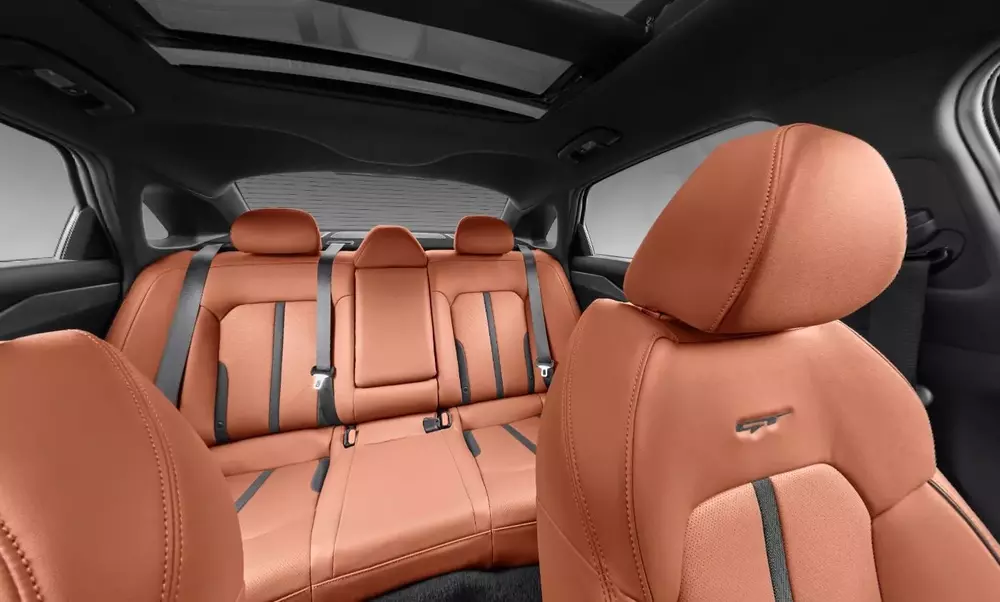 The Kia K5 is also available with a brown interior, offered only on the GT, which Kia named Chestnut Brown. Chestnut Brown is darker than Terracota Brown or Tucsan Umber and is slightly reddish.
Cadillac
As a luxury car brand, Cadillac certainly has cars with brown interiors. Several Cadillac models are available with brown interiors, including the Escalade, XT5, CT4, and CT5.
The Cadillac Escalade has a brown interior option called Brandy, a dark brown color with wood trim in some parts. Brandy is available on the Escalade Premium Luxury and Sport.

Cadillac also has the option of Maple Sugar interior, a mocha brown color combined with wood trim in some parts such as the doors and dashboard. Maple Sugar is available on Premium Luxury & Sport trims on Cadillac XT5, XT6, XT4, and CT5 models.
Genesis
Genesis is a luxury car made by the Korean company Hyundai Motor Company. With Genesis, Hyundai offers a luxury vehicle with today's most beautiful and elegant design.
The interior of Genesis also offers an elegant and classy look, and it is available in a range of brown colors.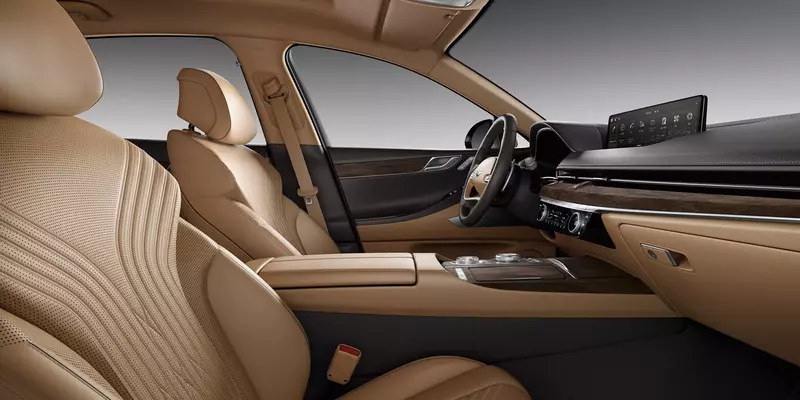 Several brown color combinations are available for the Genesis interior, including Bordeaux Brown and Dune Beige for the Genesis G90.
Nissan
Nissan is a Japanese car manufacturer known for producing cars with simple, modern, and functional interior designs. However, Nissan also offers brown interior options for some of its car models.
Two of Nissan's recent car models, the Pathfinder and Rogue, are available with brown interiors. The Nissan Pathfinder comes with a Chestnut color option, which covers the seats, dashboard, and door trims in brown.
The Nissan Rogue offers a Tan interior color option, which creates a warm and elegant impression within its minimalist and modern interior design.
Infiniti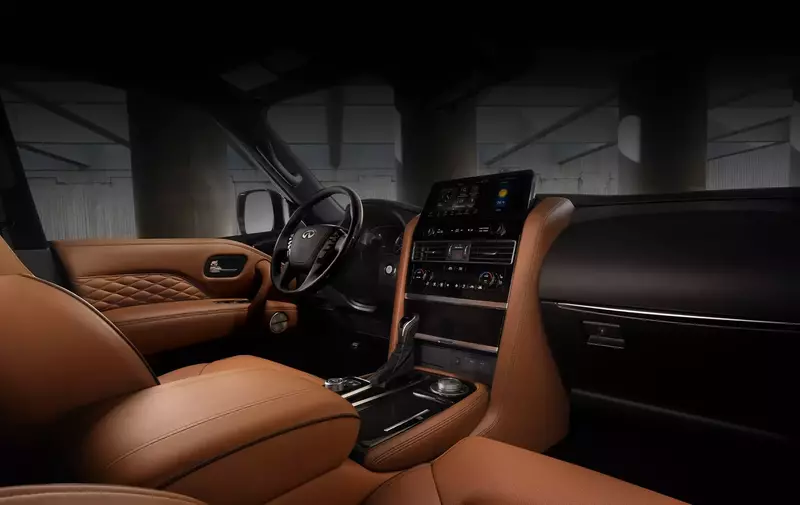 Infiniti also offers a brown interior color for some of its car models, which is called Saddle Brown. This medium-brown color has a slightly orangish hue, and its depth creates a warm atmosphere.
Three Infiniti car models come with Saddle Brown interiors:
Infiniti QX80
Infiniti QX60
Infiniti Q50
Subaru
Subaru is known for manufacturing reliable, rugged cars that handle various driving conditions.
Typically, Subaru vehicles come with black interiors, but the company also offers brown colors for some of its models. Specifically, Subaru has two interior color options: Java Brown and Saddle Brown.
Java Brown is available on the Ascent Touring XT, Outback Touring XT, and Legacy Touring XT. Meanwhile, Saddle Brown is available for the Subaru Forester Touring.