As a single mom, there are different considerations you need to make before purchasing a car. It has to be comfortable, spacious, safe, and as well as affordable.
I'm compelling this list for single moms because there are about 8.5 million single mothers in the US.
Instead of spending a lot of time searching for the right car you can purchase, I have compelled a list of cars and SUVs ideal for single moms.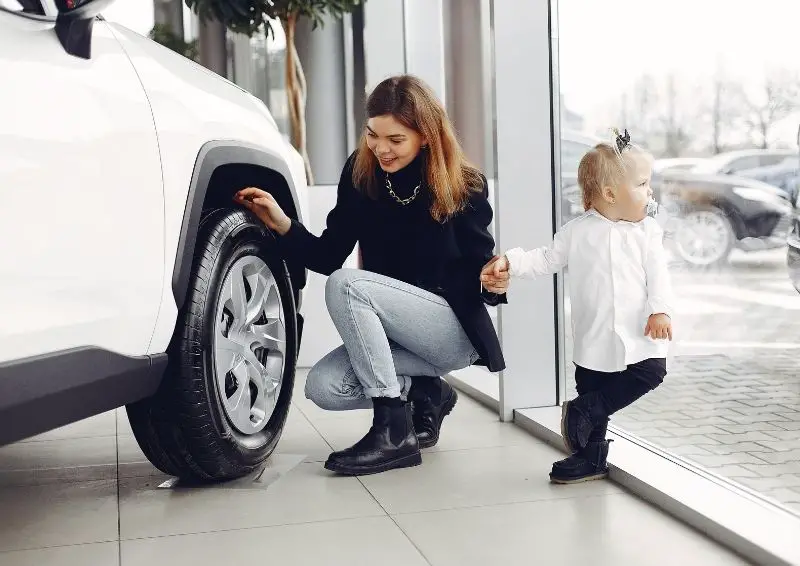 So, what kind of car is suitable for a single mother? As I said earlier, the vehicle must meet several criteria, including:
Safety
Comfortable
Spacious
Easy to Drive
Low maintenance
Inexpensive
Here are some choices of vehicles that are excellent for a single mother:
Honda Odyssey
Honda Odyssey tops my list of the best vehicles ideal for single mothers. This award-winning minivan has excellent features that are useful to single mothers. This is a perfect choice if you're looking for a family car.
Honda Odyssey featured a spacious interior, upscale cabin, Expansive cargo area, Powerful engine, balanced ride, and a long list of standard safety technology. It would be perfect for you and your kids.
You will get a brand 2023 Honda Odyssey for around $37,490. However, you can buy a second-hand 2017/2018 model at a lower price.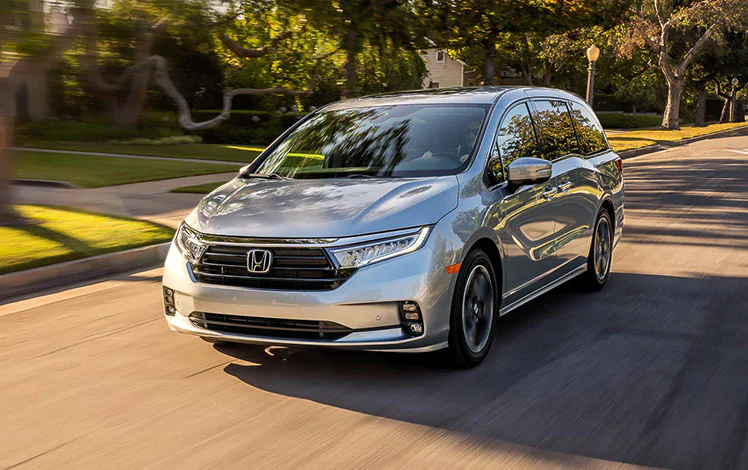 Kia Sorento
If you have two kids or a large family and you're looking for a midsize SUV with 3rd-row seating, Kia Sorento is a perfect choice. Although it has a small cargo space, it has other excellent features you can't miss.
Kia Sorento has a long list of safety features. NHTSA gave the New Sorento an overall rating of five out of five stars, with five stars in frontal and side crash tests and four stars in the rollover test.
New Kia Sorento starts at just $26,690, making it one of the least expensive ways to transport up to seven people. You can even get the cheapest one with second-hand conditions.
Honda Pilot
If you're looking for an SUV or a 3-rows vehicle, I would recommend getting a Honda Pilot. It's pretty expensive and not ideal for single moms on a budget. But, If money isn't an issue for you, I recommend getting this SUV.
The Honda Pilot is one of the best SUVs on the market today, and it has a competitive cargo volume. It also earns good crash test ratings and is equipped with various advanced driver-assist systems.
The interior of the Honda Pilot is very spacious, suitable for single moms with 2 or more children.
With this model, you can conveniently take your kids to school, hockey and soccer practice, and hiking without running out of space.
You can purchase a brand-new Honda Pilot for around $35,950. Alternatively, you can buy a second-hand Honda Pilot at a more affordable price or go with the lease options. Honda Pilot is one of the best SUV leases deals right now.
Kia Soul
Kia Soul is among the most affordable new subcompact crossover models in the market today. You can get a brand-new Korean Compact SUV for around $19,890.
Kia Soul has a unique and stylish interior with loads of space for passengers and cargo. It was also awarded a Top Safety Pick designation by the Insurance Institute for Highway Safety (IIHS).
The cargo area is excellent at the classes, up to 24.2 cubic feet behind the rear seats and an impressive 62.1 cubic feet when the rear seats are folded. This is more space than most other subcompact SUVs.
Kia Seltos
Kia Seltos is the latest subcompact SUV that comes with excellent features that you'd like. Although small, this SUV has a fairly spacious interior compared to other competitors. If you are a single parent with one kid, this Kia Seltos offers everything you need. 
The LX trim has an all-wheel drive, a user-friendly 8-inch touch screen, and smartphone connectivity.
In my opinion, the S trim is the best option. It comes with a front-wheel drive but has a driver-assistance system in it.
2023 Kia Seltos starts at $23,340. KIA also offers leasing options; you can lease these Seltos for under $200. I made full details about the best lease offer on SUVs. Make sure you check them out here.
Honda CR-V
Honda CR-V comes with excellent features that every single mother would like. What's more about this model is that it's very affordable since you can get a brand new Honda CR-V for around $28,410. If you're on a budget, you can look for a second-hand Honda CR-V, which is way cheaper.
Honda CR-V featured a spacious rear seat and cargo hold, Great fuel economy for the class, an upscale cabin, great safety features, easy to drive, and super comfortable.
The base model has Bluetooth, a 5-inch display, and a USB port, while the EX trim model has a touch screen and Smartphone connectivity.
Chrysler Voyager
Chrysler Voyager is a good minivan that has enough features that a single mom would need. Although it is not as good as Honda Odyssey and Kia Sedona, its features are suitable for those on a budget.
This minivan can carry up to seven people, super roomy interior, and has a Stow 'n Go third-row seating as standard.
A brand new Voyager starts at $27,300. With the various features and prices offered, it seems reasonable that this minivan is recommended for a single mom.
Volkswagen Golf SportWagen
This model is ideal for moms who are okay with the used condition.
VW Golf SportWagen featured a Giant cargo space, an upscale interior, an intuitive infotainment system, a long list of safety features, lively and easy to drive.
Since there are no newer models since 2019, you will likely find a used SportWagen model 2018 or 2019 at an affordable price of about $17,000.
Honda Fit
Are you looking for a subcompact rival with a massive interior? If your answer is yes, Honda Fit is your ideal choice. Honda Fit delivers versatility and efficiency in the same stylish package.
Another excellent value choice that delivers versatility, efficiency, and affordability in the same stylish package, the 2020 Honda Fit stands out among its subcompact rivals thanks in large part to a massive interior.
In terms of safety ratings well, the Fit finishes nicely here, with both a 5-star overall safety score from NHTSA and Top Safety Pick status from the IIHS.
Since Honda discontinued the Honda Fit for the US market, you can get the 2020 model for around $16,000. The price makes it more affordable to single moms on a tight budget.
Toyota RAV4 Hybrid
Have you ever thought of getting a hybrid car? Toyota RAV4 Hybrid comes with impressive features that I'm sure you will like.
Toyota Rav4 hybrid has many aspects that make it perfect for single parents, including a nice roomy interior, handsome cabin, huge cargo space, impressive gas mileage (43 mpg city/38 highway), a long list of standard features, and quite inexpensive.
You can purchase a brand new Toyota RAV4 Hybrid for around $30,725 or get a used model, which is way cheaper than a new one.
Toyota Corolla
If space is not an issue, I recommend you buy a Toyota Corolla. For example, Toyota Corolla Sedan has a truck of around 13.1 cubic feet which is not that big, but also it's not cramped. It has excellent features that every single mother would like.
The Toyota Corolla has an excellent reputation for value, reliability, and the everyday ease of use. Hop into a Corolla sedan, and you'll feel instantly comfortable, all significant controls are where you want them, and there's plenty of space for adults in the first row. Though adults will feel tight in the rear, it will be okay with your kids.
The handling is accurate, while the suspension is tuned for comfort, keeping your cabin quiet and composed. This model is ideal if you can't afford other sportier-driving rivals. You can get a brand new Toyota Corolla model 2023 for around $21,550; the prices are even lower if you get a used one.