Driving in muddy or snowy areas can be hard if you don't switch to a four-wheel system. Are you a 4WD enthusiast? Thank heavens Quadra-Trac1 has got you covered.
The system is designed in a way that does not require driver intervention. This feature makes it outstanding compared to other 4WD systems.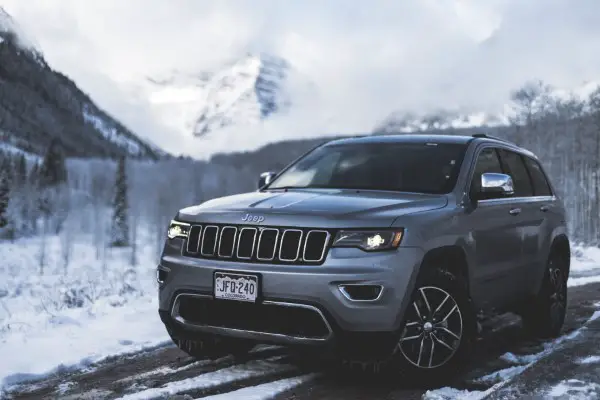 What is Quadra-Trac I?
Quadra-Trac I is a full-time, single-speed AWD system that does not require driver involvement. Quadra-Trac I uses the New Venture Gear NV140 transfer case.
Because the 4WD is always engaged, there is no low range or 2WD driving mode. That's why you don't see any shift lever or button.
The traction system is the most common mechanism from the differentials to the broken system. In estimation, 48 percent of the engine torque focuses on the front axle, whereas 52 percent takes the rare axle to apply breaks.
Therefore, any wheel that loses traction will automatically be applied brakes on by the system as the wheel spin stops.
Is Quadra-Trac I Good for Snow?
The Quadra-Trac I performs very well on snowy roads, especially when paired with snow tires. But since the QTI has a locking differential and 48/52 front/rear power distribution split and now low range mode, it's impossible to climb hills or dunes.
Which is better, Quadra-Trac 1 or 2?
There is always a heated argument between folks who own these two types of systems. A group would refer theirs to be better as usual. However, the truth is that each truck has its strengths and constraints.
To mention, Quadra-Trac 1 seems to be far better to many folks. The working mechanism of this 4WD makes it even better than Quadra-Trac 2.
If you own a Quadra-Trac 1, you will not have hard switching settings to enhance a four-wheel drive as it is automatic. On the other hand, the Quadra-Trac 2 outshines it as it can be used even off-road low range.
Which Jeeps Have Quadra-Trac 1?
It goes without a word that jeeps have both Quadra-trac1 and Quadra-Trac2. The choice of a vehicle will depend on the preferences one has and the use of the car. Below are some of the jeeps lineup you can find with a QT1 system;
Jeep Grand Cherokee (WJ, WK, WK2)
One of the jeep lineup that is still using Quadra-Trac I is the Jeep Grand Cherokee. It was first introduced in 2004 and is still in use until the 2021 Jeep Grand Cherokee.
Grand Cherokee is designed for mild off-road. If you think of an adventure to woody areas, then this should be your choice. This feature makes it outstanding in rocks and freshly buried snow.
Jeep Commander
The Jeep Commander (XK) produced from 2006 to 2009 used Quadra-Trac I technology. Unfortunately, it is no longer produced for the United States market.
The Jeep Grand Commander has been produced for the Chinese market since 2018, and the 2022 Jeep Commander based on the Jeep Compass has been produced since 2021 for the North American market.
Final Word
Quadra-Trac I is a great 4WD system. It's better or as better as another system out there. This system can pass through snowy or light muddy roads without any problems.
You might also like: