Toyota Highlander is one of the top cars in its category. It's powerful, spacious, stylish, and comes at a price that won't break your wallet.
Buying a new car means knowing its colors before you invest in the car itself! The color you pick will either enhance the car's look and bring out its style and elegance or will ruin it. A new car is a considerable investment, so take care that your choice will surely be an eye-catcher for many years to come.
Currently, 2022 Toyota Highlander models are available in the following nine colors:
Wind Chill Pearl (Extra Cost Color)
Magnetic Gray Metallic
Celestial Silver Metallic
Moon Dust (Extra Cost Color)
Midnight Black Metallic
Ruby Flare Pearl (Extra Cost Color)
Opulent Amber
Blueprint
Cement
What are the best colors for Toyota Highlander?
Toyota Highlander is a car that means a lot to a lot of people. Its class is one of style and comfort, and it has been rated as having some of the best safety features and excellent gas mileage.
Toyota Highlander hasn't just been critically acclaimed for its safety and fuel efficiency- it's also been given high marks for its styling and looks by those who have owned them. The more you know about what colors to choose, the better you can be prepared for all kinds of situations.
Cement
In my opinion, Toyota Highlander looks so badass when it comes in Cement color with Hybrid Bronze Edition 18-in. It's simple, elegant, but somehow it looks artistic.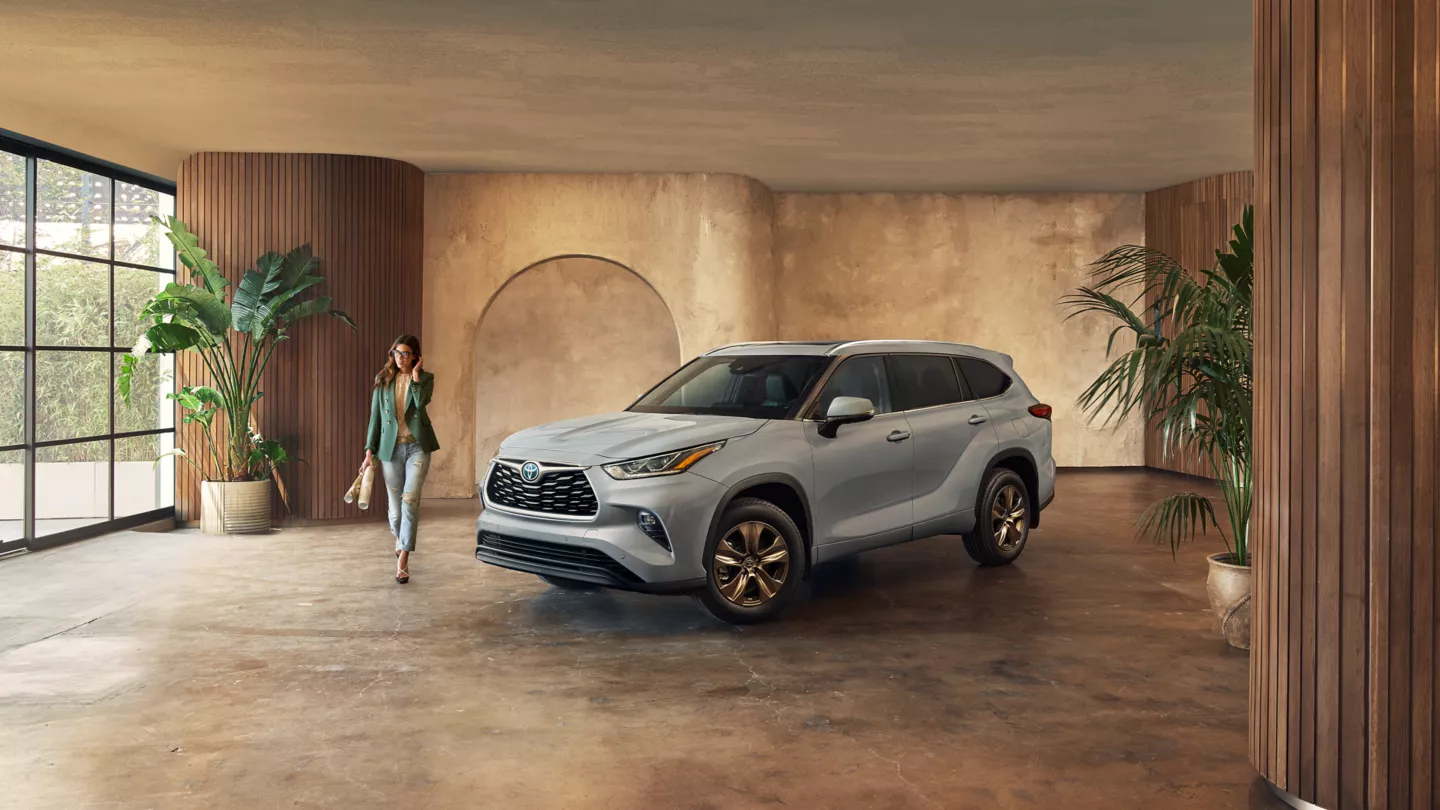 Cement color enhances the masculine appearance of anything, including cars. Toyota Highlander in cement looks incredibly strong and not so flashy.
The best part is that you don't have to pay any extra to get the cement color.
Ruby Flare Pearl
I'm not generally a fan of red, but I had to confess that I enjoyed the Toyota Highlander's Ruby Flare Pearl color. It looks exquisite, very luxurious. It looks calm and dashing at the same time.
What I'm attempting to say is that I adore the Toyota Highlander in Ruby Flare Pearl. The only thing I didn't like was that this color choice was not included in the base model and required an extra $425.
Midnight Black Metallic 
It complements your car perfectly. Midnight Black Metallic is a deep dark shade of black, even more so than other darker colors. It brings out a style and elegance that other lighter or bright-colored cars just don't have.
It complements your car perfectly. Midnight Black Metallic is a deep dark shade of black, even more so than other darker colors. It brings out a style and elegance that other lighter or bright-colored cars just don't have. It's great to look at.
Midnight Black Metallic is a popular choice among drivers who want to ensure that their Highlander will be safe and stylish for many years to come.
Opulent Amber 
Opulent Amber is the new dark shade of Toyota Highlander, offering a rich, polished look with a sophisticated design. When you are out on the road, Opulent Amber gives off a persona of power and authority which can be seen from over 30 feet away. As you drive down the road with this color on your car, your heads will turn without question!
This color is guaranteed to catch attention, but it doesn't mean that it's not suitable for everyday driving. The dark shade of Opulent Amber brings out an elegant look that most people find appealing.
Celestial Silver Metallic 
Celestial Silver Metallic is a popular color for Toyota Highlander cars. It's bold, bright, and it brings out the very best of your car! If you are looking for a color that will complement the style of your Highlander and one that will grab attention no matter what time of day it is, this is the color to go with.
Celestial Silver Metallic looks stunning on any Highlander model. It makes you feel more confident driving your car around town, knowing that others are admiring its class and beauty.
Moon Dust
Moon Dust is a dark shade of blue that offers a great contrast to the lighter shades of silver and white. It might not be as popular as black, but many drivers see this color as a timeless classic with a modern twist.
When you combine Moon Dust with any Highlander model, you'll be driving around in style with your car looking more elegant than ever before.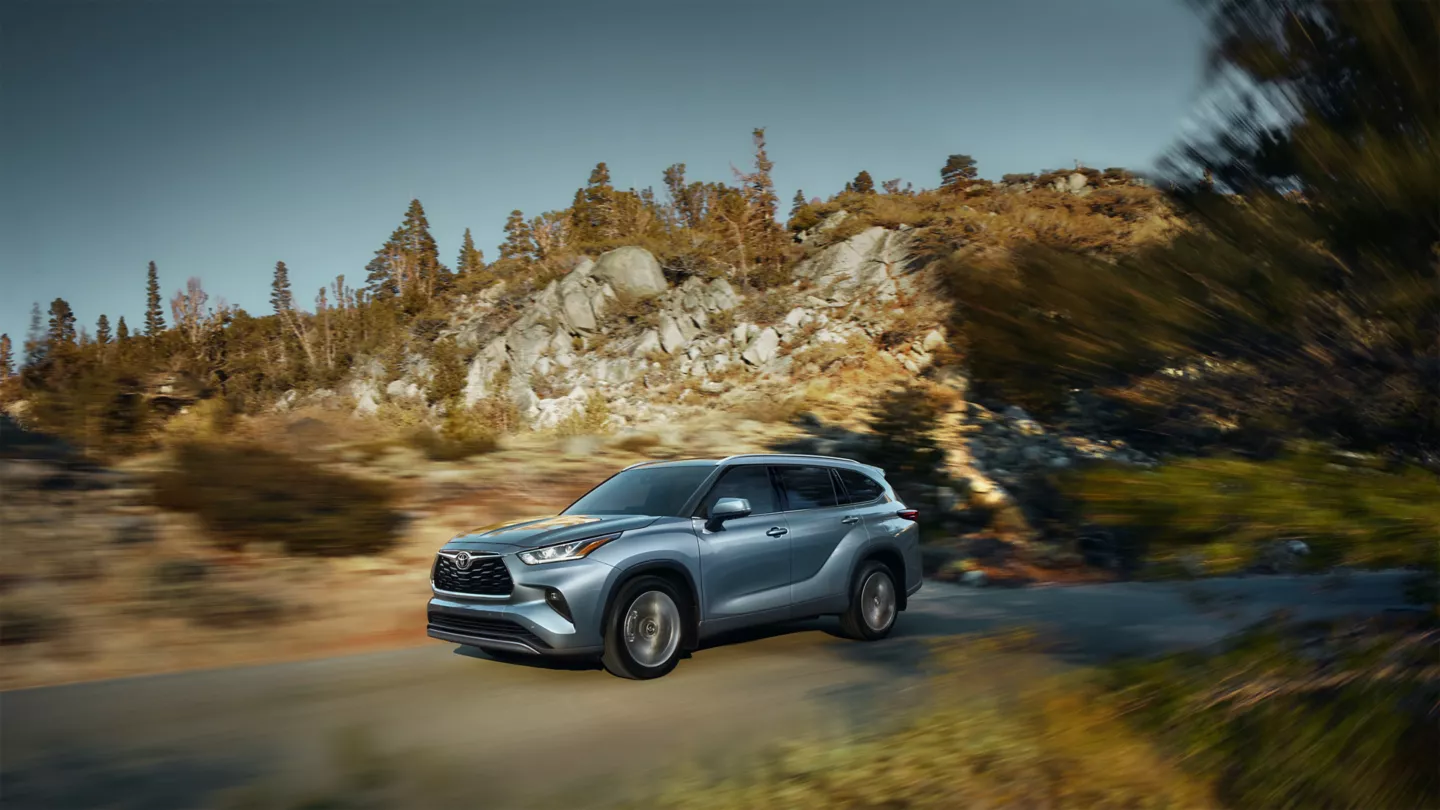 Moon Dust is subtle, and it offers an attractive look that never goes out of style. However, this color will cost an extra $425.
Blueprint 
Blueprint is a great color for any Highlander, whether the base model or the more luxurious trim levels. It's bright, bold, and looks good on almost any Toyota Highlander.
If you're looking for something that will grab attention, then Blueprint might be the right color for your Toyota Highlander. It's bright and bold and has some outstanding contrasting features that give it a unique appeal. Blueprint is one of those colors that look good no matter what time of day it is.
Conclusion
At the end of the day, selecting a car's color is all about personal preference. There is no such thing as a perfect color, nor is there any such thing as a dreadful color. It is entirely subjective. Therefore, I will encourage you to pick whatever you choose; you have deserved it in this situation.
You Might Also Like: Best Tesla Model Y Colors
Image: Toyota.com