There are many factors to consider when choosing your family's next car or SUV, from the number of seats you need to how comfortable it will be on long road trips.
Perhaps the most crucial factor of all, though, is fuel efficiency.
With gas prices climbing higher each year and little sign of them dropping soon, that means SUVs need to be measured by their MPG just as much as any other type of vehicle.
Today, we'll look at some full-size SUVs with reasonable MPG so you can keep your family safe and economical on the road.
2023 Toyota Sequoia
Price: Starting at $58,300 MSRP
MPG: 21/24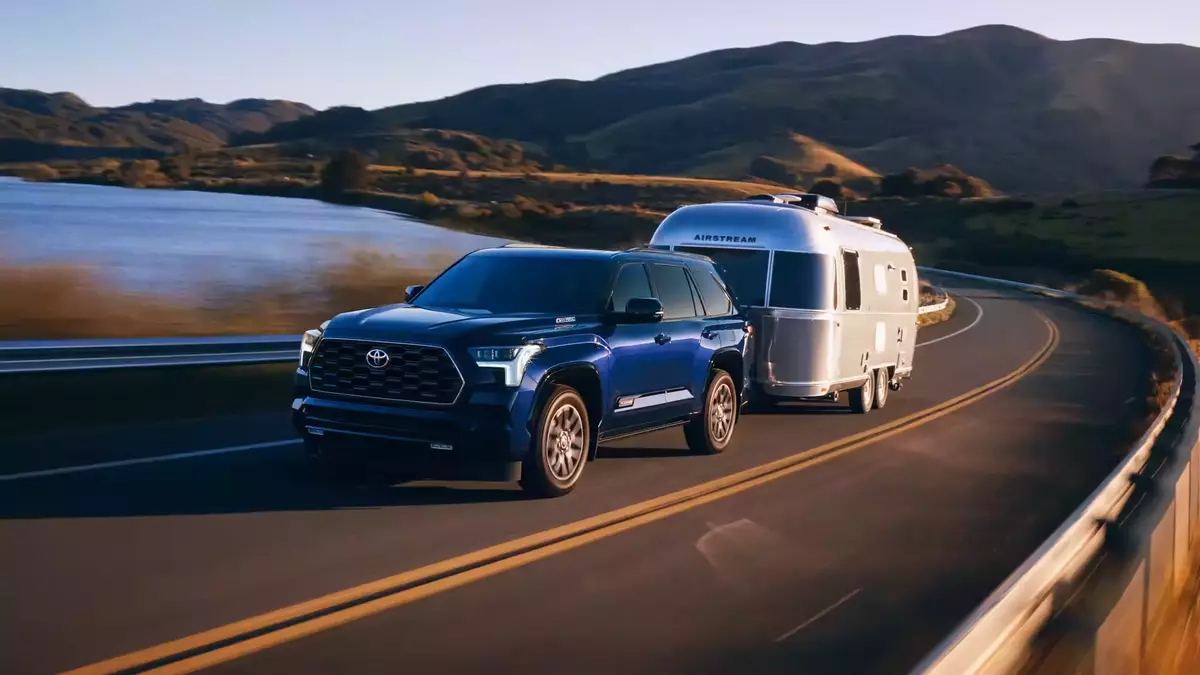 Sequoia is one of the great options for families, thanks to the cargo space capacity of 86.9 ft³ that can accommodate a large number of items.
This SUV also boasts spacious reclining backseat seats and plenty of USB ports, so you never run out of power during road trips.
The Tow Tech Package, which features an integrated trailer hitch receiver with a wiring harness, provides extra convenience for those who travel with a lot of luggage or tow boats.
What's more? The Drive Mode Select offers several driving modes, making it easy to switch between on-road performance and off-road adventure.
Under the hood, the 2023 Toyota Sequoia is equipped with the new i-Force Max hybrid system, which consists of a 3.5-liter V6 twin-turbocharged engine and an electric motor with a 1.87-kWh battery paired with a 10-speed automatic transmission.
This system produces a huge amount of power, reaching 437 horsepower and 583 lb-ft of torque.
With that much power, this SUV can tow a trailer up to 9,520 pounds.
The 2023 Sequoia's fuel consumption is good for a full-size SUV with so much power, reaching 21 mpg in the city and 24 mpg on the highway.
2023 BMW X7
Price: Starting at $77,850 MSRP
MPG: 21/25
The X7 boasts a relatively tall driving position, which translates to easier entry and exit and fewer dents on low door sills.
Its size makes it ideal for people with multiple kids in car seats because there are three rows of seating and rear climate control and air filtration for each row.
It comes equipped with driver assists such as night vision, lane keep assist, adaptive cruise control, and its unique design, including a rear decklid spoiler.
The X7 offers 90.4, 48.6, and 12.8 cubic feet of cargo space behind the 1st, 2nd, and 3rd rows, which means this SUV has room for everything.
With 2 USB ports, voice commands, and automated systems, this Luxury SUV offers excellent entertainment capabilities.
There are two engine options for the BMW X7, a 375 horsepower turbocharged inline-six for the X7 xDrive40i and a 523 horsepower V8 for the X7 M60i.
For the family, I would suggest you get the xDrive40i version. Although not as powerful as the M60i, the xDrive40i is still a powerful and fast SUV, accelerating from 0-60 mph in just 5.8 seconds, which is very fast for a large SUV.
In addition, the xDrive40i has excellent fuel consumption, achieving 21 mpg in the city and 25 mpg on the highway.
2023 Ford Expedition
Price: Starting at $53,875 MSRP
MPG: 17/23
The Ford Expedition has spacious seating for up to eight passengers. The Expedition can hold up to five suitcases for family trips, and there are even luggage nets in the cargo area.
This SUV boasts top-notch safety features such as Air bag-frontal-driver, Parking Aid, Brakes-ABS, and Air Bag-Frontal-Passenger, making it a safe vehicle.
The interior is made of soft materials that will keep your passengers comfortable while they're on the road.
What's more? The Tri-zone automatic climate control ensures each passenger remains at their desired temperature no matter how hot or cold it gets outside.
The USB ports available allow you to charge your phone, so you don't have to worry about running out of battery.
You'll also enjoy the Satellite radio and Bluetooth connection, which allows you to listen to your favorite music and podcasts from your phone. It's a great choice if you want something with space for all of the members of your family.
Under the hood, it has a twin-turbocharged V6 engine that can boost power up to 380, 400, or 440 horsepower, depending on the trim you choose.
The Expedition can tow a trailer up to 9,300 pounds for the tallest type. But in general, all models can tow at least 6,000 pounds easily.
For a large SUV, the Ford Expedition gets good fuel consumption, about 17 mpg in the city and 23 mpg on the highway.
2023 Chevrolet Suburban
Price: Starting at $55,500 MSRP
MPG: 21/27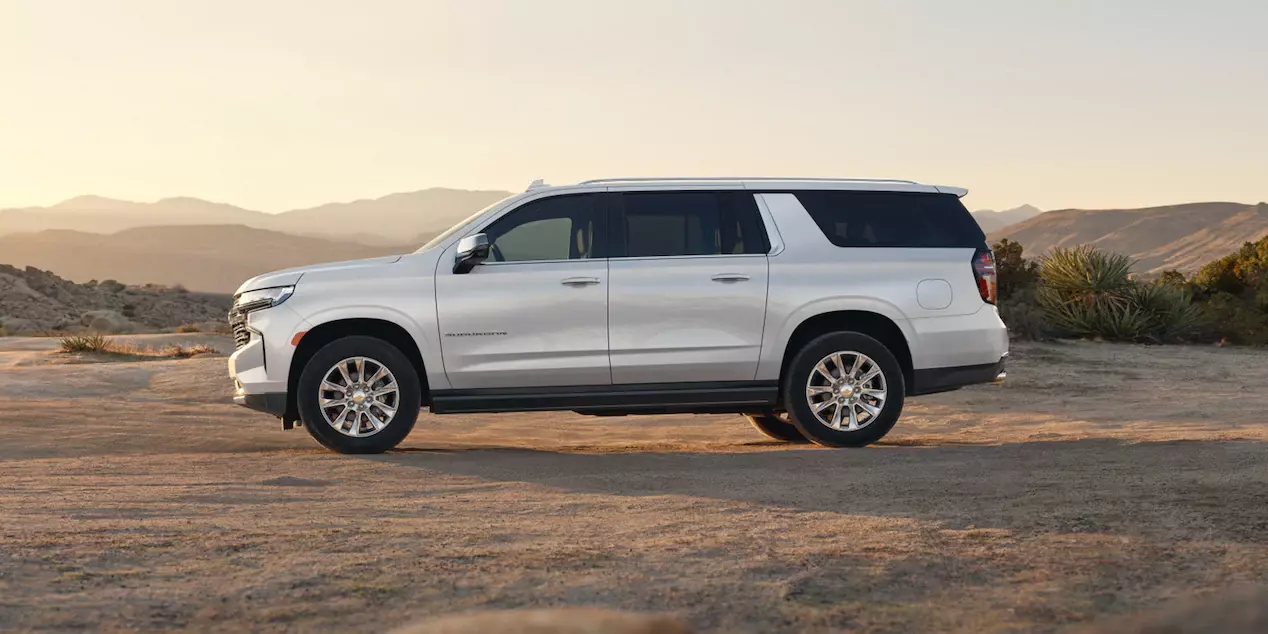 The Chevrolet Suburban is a full-size SUV that seats up to nine people and offers the cargo room of a pickup truck.
It also has Dynamic Fuel Management that adjusts engine power according to driving conditions. The magnetic ride control feature will provide a smooth ride in any condition.
You can even install an interior stitching package, so you don't have to worry about any damage or wear to your seat cushions, armrests, or headliners while on the go.
If you're wondering about the cargo space, this option offers 144.7 cubic feet when all the seats are folded, making it one of the largest trunks.
In the engine department, Chevrolet offers three engine options: a 355-horsepower 5.3-liter V8, a 420-horsepower 6.2-liter V8, and a 277-horsepower 3.0-liter Duramax turbodiesel.
Yes, Chevrolet still offers a diesel engine on the Suburban; this engine is quite reliable and fuel efficient, reaching 21 mpg in the city and 27 mpg on the highway.
2023 Chevrolet Tahoe
Price: Starting at $54,200 MSRP
MPG: 14/20
With gobs of cargo and passenger room, the 2023 Chevrolet Tahoe can be the perfect car for family travel. It has a powerful engine that provides plenty of power to tow or move the heavy SUV.
The seats are comfortable and adjustable to accommodate different body types. There is enough headroom in the back seat to keep taller people happy as well.
On top of all this, the balanced ride-and-handling dynamics make it easy to drive around tight corners and manage rough roads.
What's more? The optional fuel-efficient turbodiesel engine makes it an economical option with good mileage. All in all, the 2023 Chevrolet Tahoe might be one of your best options if you need a full-size SUV.
2022 GMC Yukon
Price: Starting at $52,500 MSRP
MPG: 21/27
The 2022 GMC Yukon offers a generous cargo capacity of up to 41.5 cu. Ft. behind the 3-third row. One of the most popular family vehicles on the market, it's got a comfortable ride and quiet interior.
An impressive Climate control system helps you stay cool and warm all year long. The cabin is roomy, making it easy to load up for a big family road trip or a vacation.
For entertainment, there's an optional navigation system with voice recognition, Bluetooth connectivity, and HD Radio with RDS.
With so many features like USB ports to charge your phones and hands-free calling through Apple CarPlay or Android Auto capability with Pandora and iHeartRadio integration, it's hard not to love this SUV.
2023 Jeep Wagoneer
Price: Starting at $58,995 MSRP
MPG: 16/22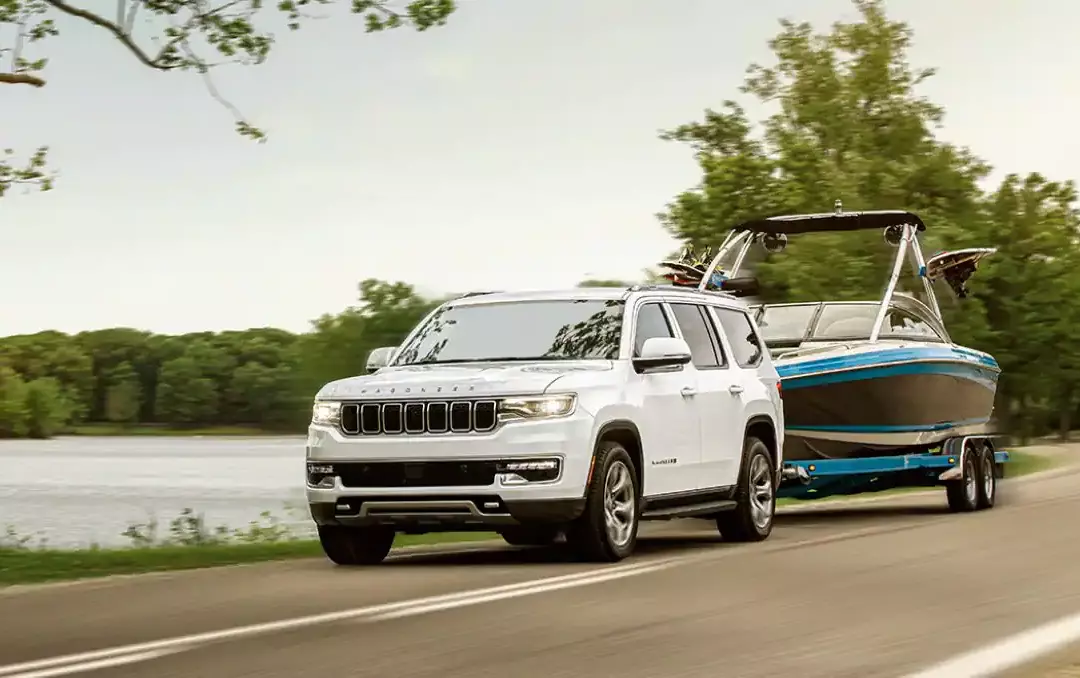 The 2023 Jeep Wagoneer is the newest SUV to make this list. It's a great option for families who are seeking a luxury SUV with four-wheel drive.
It features all of the basic features you would expect from a luxurious family vehicle, but it also includes spacious third-row seating, comfortable seats, and interior quality that rivals that of most limousines.
These qualities, combined with adaptive cruise control and lane-keeping assist, help make the Wagoneer one of the best SUVs for the family on the market today.
The Jeep Wagoneer is equipped with new engines; the 5.7-liter V8 engine with a 48-volt mild hybrid system m and a twin-turbo inline-six. Each is very capable for all conditions, including towing a trailer.
The Wagoneer can tow up to 10,000 pounds when properly equipped, making it an ideal choice for those who need an SUV to tow a camper trailer, boat, or horse trailer.
2022 Nissan Armada
Price: Starting at $49,900 MSRP
MPG: 14/19
This fantastic full-size SUV has a powerful engine and 4-wheel drive, making it the perfect SUV for your family.
The Armada has enough room to seat up to 8 passengers and includes an adjustable heating system and one-touch power folding seat.
You will also enjoy its 12.3-inch infotainment screen, which is connected to Apple CarPlay and Android Auto, allowing you to use your phone while driving safely.
It's equipped with automatic emergency braking, blind spot monitoring, rear cross-traffic alert, and more, meaning you can be sure that all of your loved ones are safe when they are in this vehicle.
2023 Infiniti QX80
Price: Starting at $72,700 MSRP
MPG: 14/20
This full-size SUV combines four-wheel drive and 15 mpg in the city. The interior is well laid out with plenty of storage space, plus the leather upholstery makes this a comfortable ride.
The back seats are spacious enough to comfortably fit three adults, while there's also a large trunk that can hold up to 95.1 cubic feet of cargo when it's not used as seating.
What's more? The forward emergency braking system will help reduce the risk of an accident, while the headlight assist system will automatically turn on your headlights when you enter darker areas.
Other features that make this car worth checking out are Bluetooth connectivity for hands-free phone calls and streaming music from your device, blind spot warning, high beam assist, lane departure warning, parking sensors, rear cross-traffic alert, and a rearview camera.
2023 Cadillac Escalade
Price: Starting at $79,295 MSRP
MPG: 21/27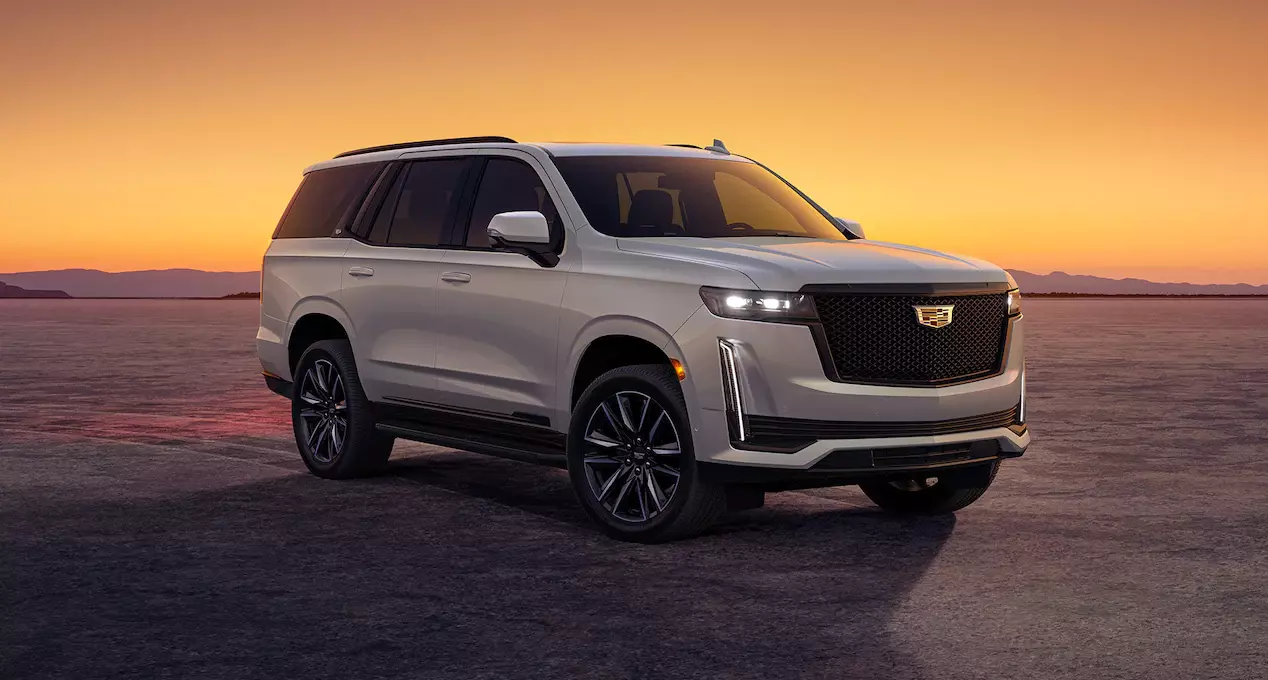 Last but not least is the Luxury Cadillac Escalade. It offers a huge amount of cargo space, with a three-tier load floor to easily organize your items.
Plus, its Prestige package includes leather upholstery and heated and ventilated seats.
This Luxury SUV also has a touchpad that allows you to control what is displayed on the LCD screen in front of you, so there's no need to use your phone if you don't want to.
The Cadillac Escalade is built on the GMT1XX platform, sharing it with the Chevrolet Tahoe, GMC Yukon, and Chevrolet Suburban, so it's no surprise that the engine configuration on the Escalade is also the same as the Suburban and Tahoe.
There are three engine options on the Escalade, including the 277-horsepower Turbodiesel V6, 420-horsepower V8, and the mighty 682-horsepower V8.