If you are a senior looking for a new vehicle, you may wonder about the best options. There are many different SUVs on the market today, and settling for one can be tough for you.
Senior drivers need a vehicle that is easy to drive, full of safety features, and easy to get in and out of.
Most people think that SUVs are a terrible choice for seniors because they assume that SUVs are harder to drive than sedans. But this is 2023; get rid of that assumption!
Automotive manufacturers keep up with continuous innovation and have created an SUV that is easy to drive and safe, thanks to increasingly sophisticated driving assistants.
For that reason, I have put together a list of some of the best SUVs for seniors with accessibility, visibility, active safety features, headlight performance, and control features in mind! These vehicles offer plenty of features and amenities to enjoy a comfortable drive.
So, here are some SUVs that I recommend for seniors to drive.
Honda CR-V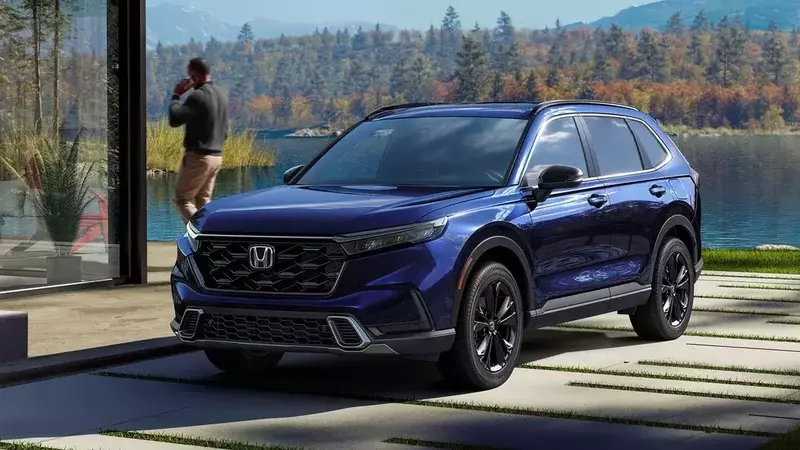 The Honda CR-V is a good choice for older drivers for several reasons. Besides being one of the best-selling compact crossovers, it offers responsive handling, a decent fuel economy of 34 mpg on the highway, and average visibility.
It has large door openings and can accommodate tall drivers, thanks to the abundant headroom in the front seat. The interior is roomy, and you do not have to worry about lacking space as its cargo space is large enough. This car also has room to pack stowing cups and phones. Its safety features like cross-traffic alerts, brake assist, and anti-lock braking system are something to appreciate about this vehicle.
It also has advanced driver aids under the Honda sensing Umbrella.
Toyota Highlander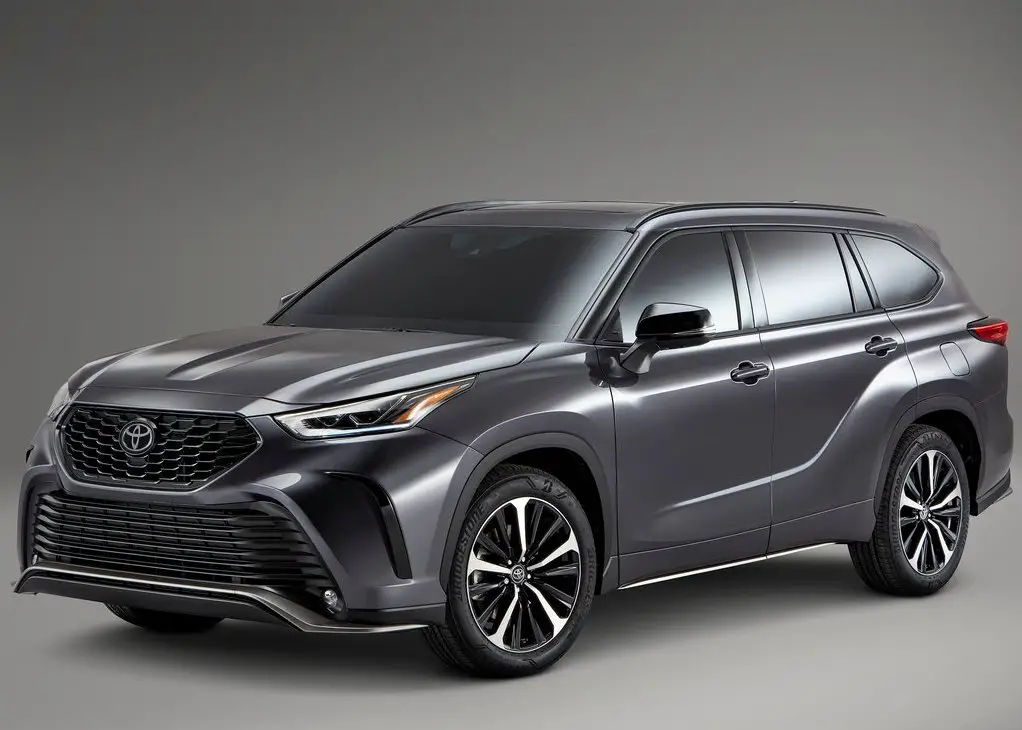 The Toyota Highlander is one of the top pick vehicles for seniors. It has an ergonomic design that gives drivers of all ages a comfortable and smooth ride. The visibility of this car is excellent, and it is equipped with a powerful V6 engine.
The Toyota Highlander can fit up to 8 people, so you can easily fit your grandchildren and pets. The large visual displays and easy-to-use controls are also suitable for seniors. The highlander's exit and entry are easily accessible, and the seats are high enough.
The vehicles' door sills are fitted low, so they slide easily. It also comes with standard features like automatic emergency braking, adaptive cruise control, and lane-keeping assist. Also, the fuel economy at 24 mpg on the highway saves fuel significantly.
Hyundai Santa Fe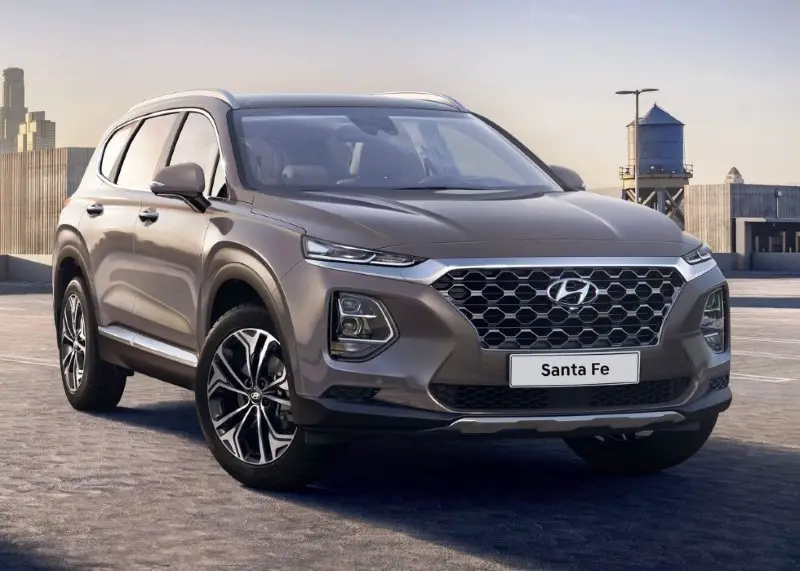 The Hyundai Santa Fe has a lot to offer. If your grandchildren keep letting themselves out of the car, you need this vehicle. It has a broad safety suite that provides a safe exit. This feature blocks passengers from exiting the car when it senses another vehicle approaching, passing, or pulling up.
The Santa Fe comes with many safety features like forward crash avoidance, lane-keeping assistance, and pedestrian detection to keep seniors on the safe side at all times.
The interior features a large touchscreen, a heated steering wheel, and 24/7 roadside assistance to give senior drivers some peace of mind when driving.
Acura MDX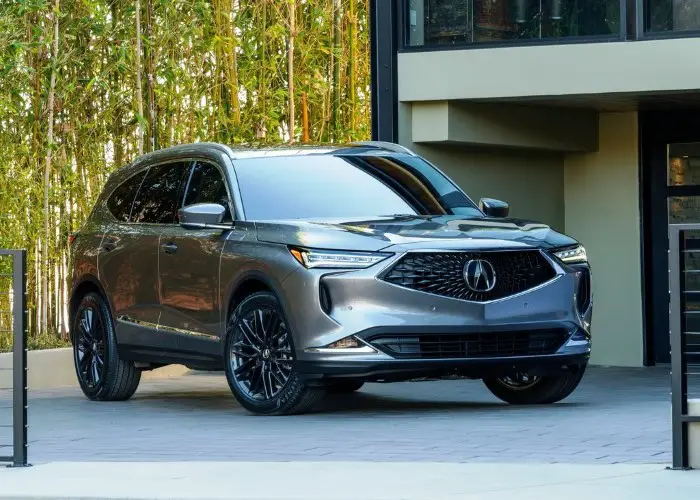 The Acura MDX is a safe car for senior drivers. It has a comfortable and accommodating interior. The vehicle also has superior acceleration and automatic transmission, making it easy to drive.
The ride quality is smooth, and the car handles well on all types of roads. The Acura MDX has a spacious cabin accommodating up to seven people.
The vehicle's infotainment system is easily understandable, and the gauges are easily readable. The car's seats are also comfortable and offer good support.
Other than that, the Acura MDX has a long list of standard safety features, including adaptive cruise control, automated emergency braking, and lane departure warning.
Infiniti QX60
The Infiniti QX60 is a comfortable and spacious vehicle. It is easy to drive, has good visibility, and has plenty of safety features, including pedestrian detection, forward crash avoidance, and lane-keeping assistance. The car's infotainment system is user-friendly and has large icons.
The Infiniti QX60 has a V-shaped design that gives it a wide and stable stance. This car is responsive to steering inputs, and the brakes are firm. Senior drivers can expect an EPA estimate of 21 mpg in the city and 26 mpg on the highway.
Subaru Forester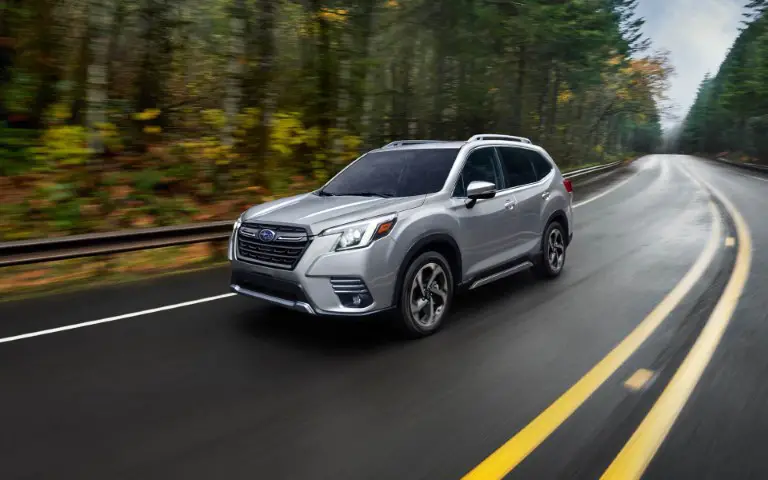 The Subaru Forester is an affordable vehicle famous for its adventuring capabilities. Its equipped with four-wheel drive for firm grips even in snowy conditions. Its safety features like automatic emergency braking and lane-keep assistance guarantee safety when driving.
Included is a 36- degree camera, blind spot monitoring, and Eyesight driver assist technology. The Subaru controls are marked, so seniors can easily change temperatures or take calls. The cargo space is abundant, and it also has the option of adjusting heights using a lift gate.
Toyota RAV4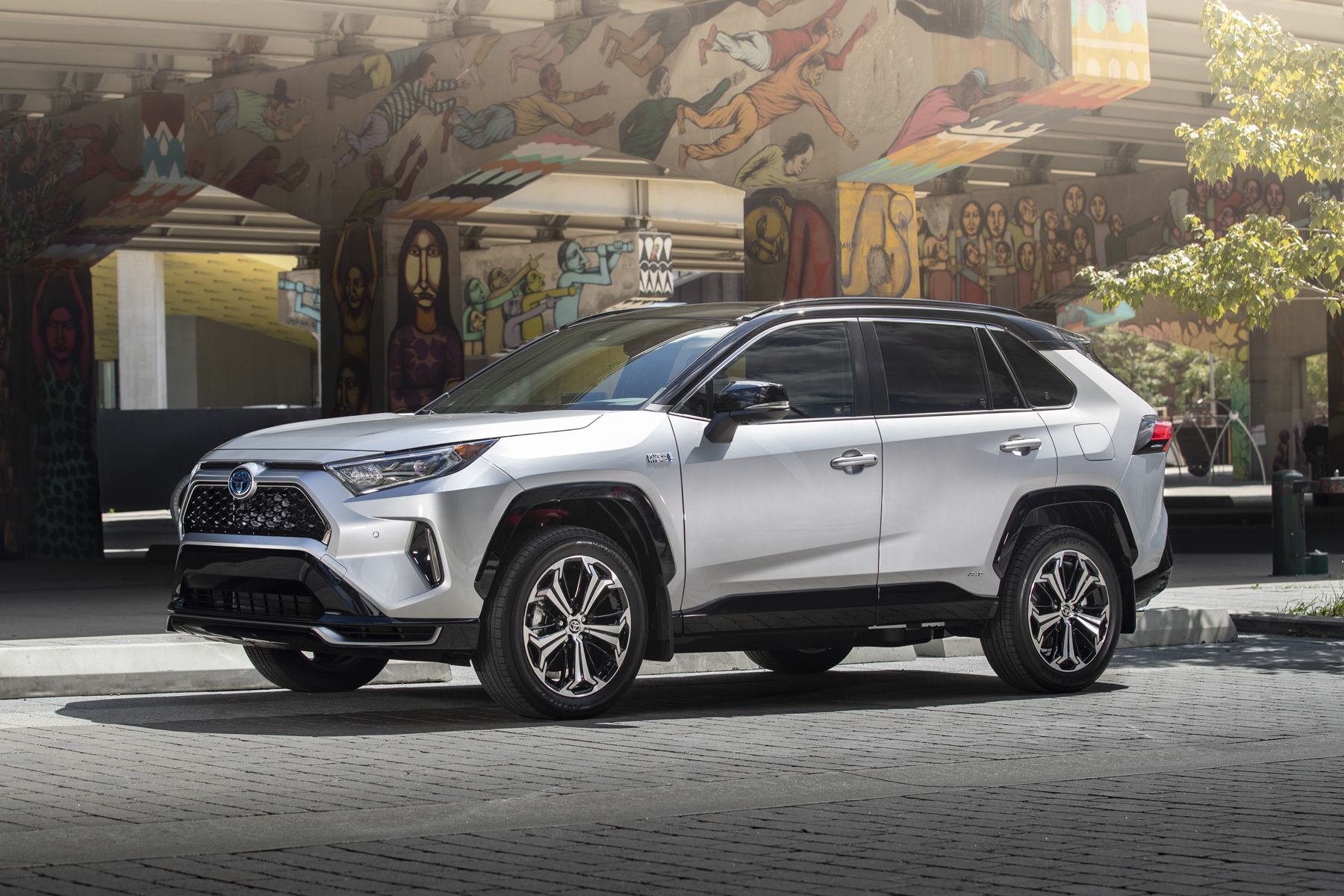 The Toyota RAV4 is a reliable car that's also easy to get in and out of, making it perfect for seniors. It has an easy-to-use interface and plenty of safety features, like road sign assist and lane departure alert.
The RAV4 has a comfortable cabin that houses some pretty supportive seats. The vehicle's visibility is at its best since the seats are high enough. The controls are within easy reach, so you don't have to struggle. The car provides a smooth ride and good handling on all road types.
Hyundai Tucson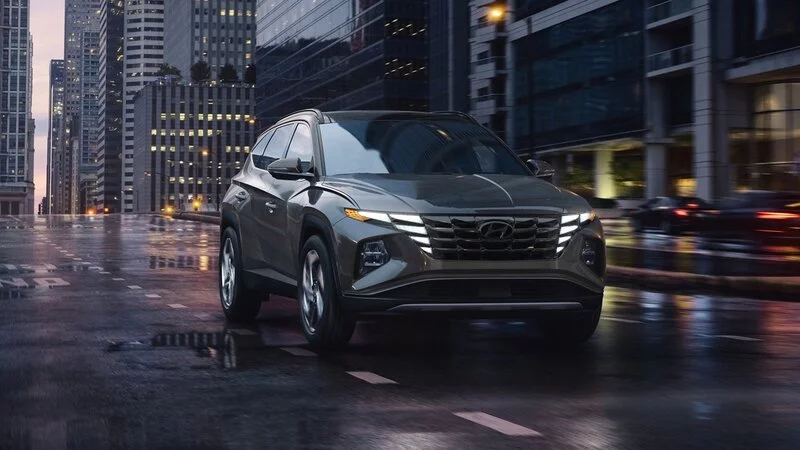 The Hyundai Tucson has a smooth powertrain that provides a smooth and comfortable ride. This compact SUV has plenty of safety features, like hands-on lane centering, blind spot detection, and driver attention warning.
The driver's seat's visibility is good, and there's plenty of legroom in the front and rear. It also has an impressive fuel economy with an overall mpg of 37 to 38 mpg. Another reason Hyundai Tucson is good for seniors is its spacious interior and generous cargo space.
Mazda CX-5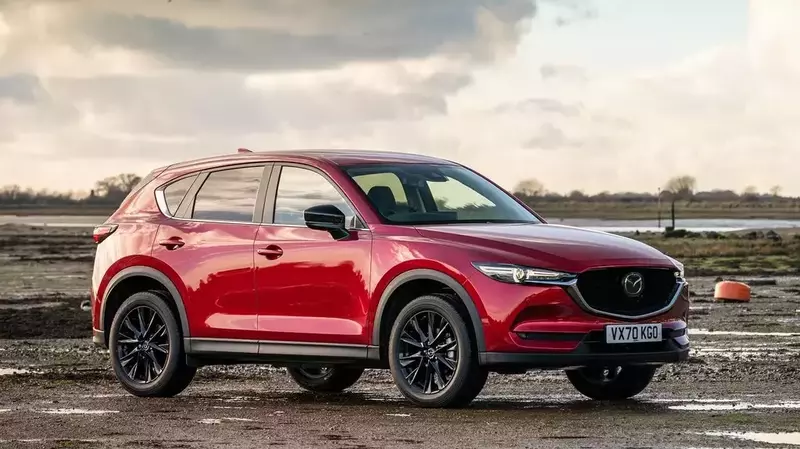 The Mazda CX-5 provides automatic transmission and an all-wheel drive that offers excellent steering and handling.
The safety features include stop-and-go capability, nighttime pedestrian detection, blind spot monitoring, and lane departure warning to give drivers confidence on the road.
This vehicle's interior has heated and ventilated front seats, a push-button start, and a heated steering wheel to keep you comfortable during cold days. There's also enough space, and the trim levels are luxurious.
Its suspension makes driving fun, and the vehicle remains stable even when taking corners. Regarding fuel efficiency, it is extremely efficient, with an EPA estimate of 25 mpg in the city and 31 mpg on the highway.
Kia Telluride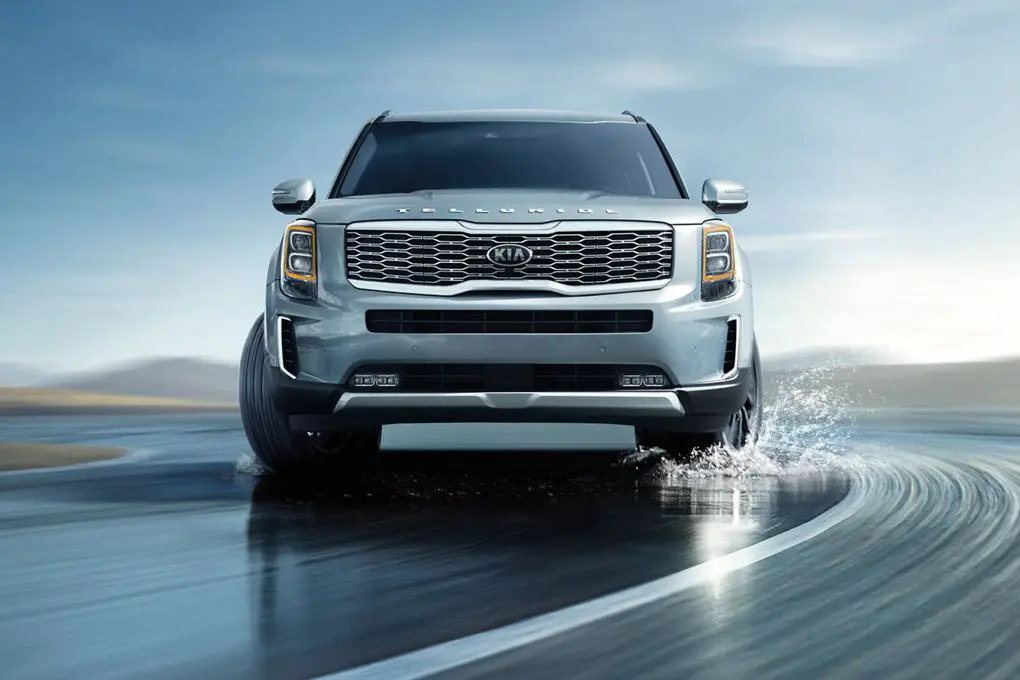 The Kia Telluride has excellent safety features, like adaptive cruise control with stop-and-go blind spot collision avoidance assists and lane-keeping assists. Some features it houses are heated seats and a 10.25 inches touchscreen.
These midsize SUV provides a comfortable ride, thanks to the smooth engine. It also has impressive handling and a good amount of passenger and cargo space. Getting in and out of the vehicle is easy, making it one of the perfect vehicles for seniors.
The driving range, the sound of the engine, and how it feels when started to suit the senior drivers' needs. There's ample cargo space, providing 21 cubic feet of storage space at the back to easily move gear. There's also plenty of legroom to provide comfort on long drives.
Chevrolet Traverse

The Chevy Traverse is a reliable and comfortable SUV. It comes standard with various safety features, including a backup camera, front pedestrian braking, lane departure warning, Forward collision alert, and automatic emergency braking.
Additionally, the Traverse has plenty of cargo and interior space, making it ideal for carrying groceries or going with your grandchildren. Its handling is also top-notch, as it is quite easy to maneuver in tight spaces or winding roads.
The vehicle's fuel economy is excellent for an SUV, averaging around 18 mpg in the city and 27mpg on the highway. This incredible combination of safety, comfort, and affordability makes the Chevrolet Traverse a great choice for seniors.
Honda Pilot
The Honda Pilot is believed to be the most comfortable SUV. Offering a spacious cabin and adjustable armrests, this vehicle provides a good ride quality.
The seats are well cushioned, and its three sets of row seats can comfortably fit up to eight people. The cargo area is also sufficient to pack groceries.
The Honda Pilot trims are loaded with driver assist technologies and safety features like lane keeping assist, adaptive cruise control, and emergency braking.
This vehicle also boasts the best visibility, and its high seating position gives drivers a good commanding view of the road due to its large windows.
Final Words
When choosing an SUV, always consider your needs. If you're looking for an easy SUV to get in and out of, you should consider the Toyota highlander.
In terms of safety, the Hyundai Santa Fe, Toyota Highlander, and Subaru Forester are some great cars to look out for.
Additionally, when choosing an SUV for seniors, prioritize comfort, standard fitted convenience, and do not overcomplicate things.