Ford Edge is an excellent five-seater SUV, powerful enough, comfortable to drive, and has a spacious interior. It was first launched in 2007 and is still being produced today, making the Ford Edge one of the most popular SUVs.
Many ford edge owners add accessories to enhance cosmetics and performance. This article will show you some of the best mods that you can use to personalize your ford edge.
Roof Rack Crossbars/Cargo Box
These mods won't increase engine performance or fuel-efficiency, but they will make your life a million times easier.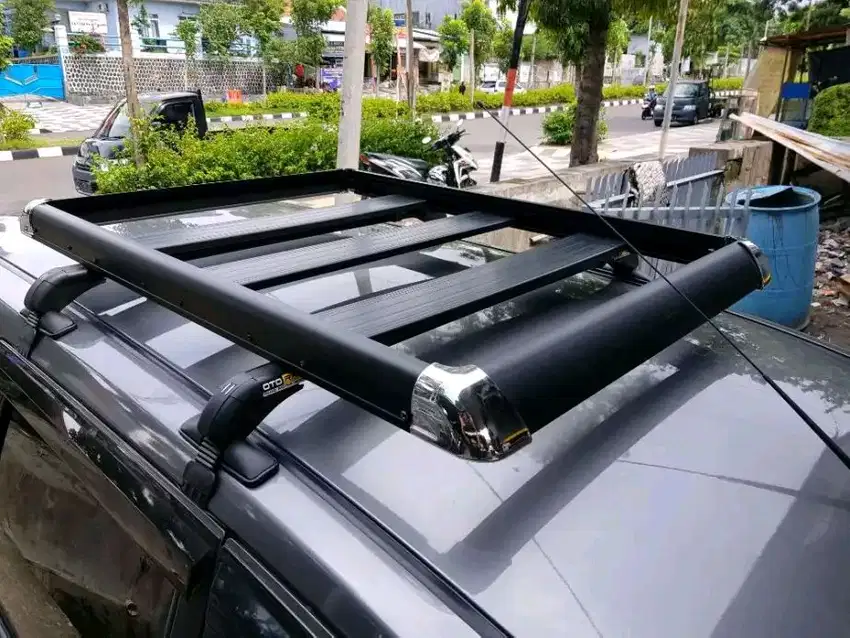 A roof rack has several advantages, including increasing your car's storage space, boosting legroom within the vehicle, and providing a solid platform for transporting athletic equipment such as canoes, snowboards, kayaks, etc.
If you plan to go cross-country with your car, you can add a roof cargo box to hold additional bags. For as little as $300, you may get it at your local store or on your favorite e-commerce.
Trailer Hitch
Most people believe that you only need a trailer hitch to tow something. However, because a Trailer Hitch offers many other advantages, putting one on a car or SUV becomes worthwhile.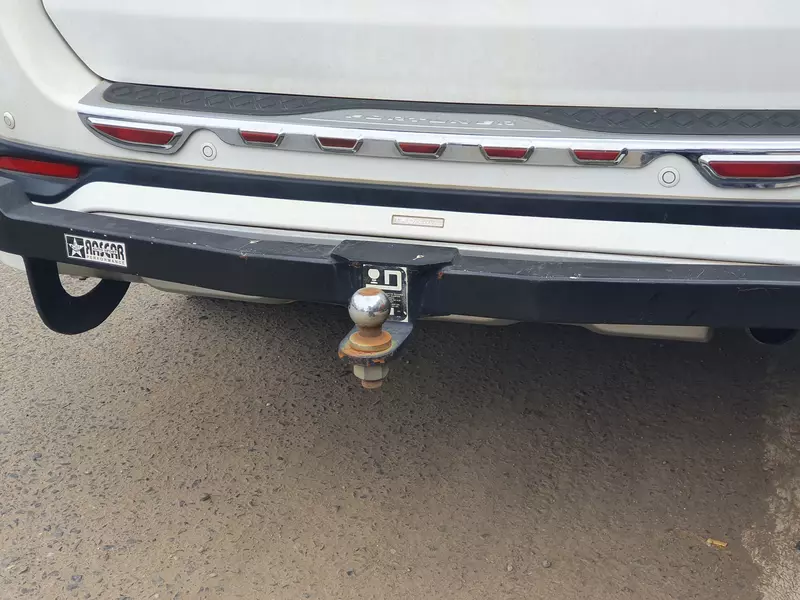 One of the benefits of adding a trailer hitch is extra protection at the rear and added stability.
If you like cycling and need space to carry your bike, you can get a bike rack that you can mount on top of this hitch trailer because the ford edge has a limited cargo capacity to fit a bicycle in it. You can do that, but would it be easier if you could get a bike rack.
Running Boards
Running boards or footboards provide an accessible step for passengers entering and exiting tall vehicles such as pickup trucks and SUVs. It will be beneficial for senior passengers or even overweight passengers.
In addition to providing convenience, running boards make your SUV appear closer to the ground, giving it a more streamlined appearance from the side.
Running boards also protect from random road debris and serve as a helpful tool for keeping your car clean.
You can find running boards for the Ford Edge on Amazon or eBay starting at $200.
Aftermarket Wheels
Replacing stock rims with aftermarket ones is the simplest method to make your car stand out from the crowd, in my opinion. Aftermarket ones, especially in larger sizes, will significantly impact the car's appearance.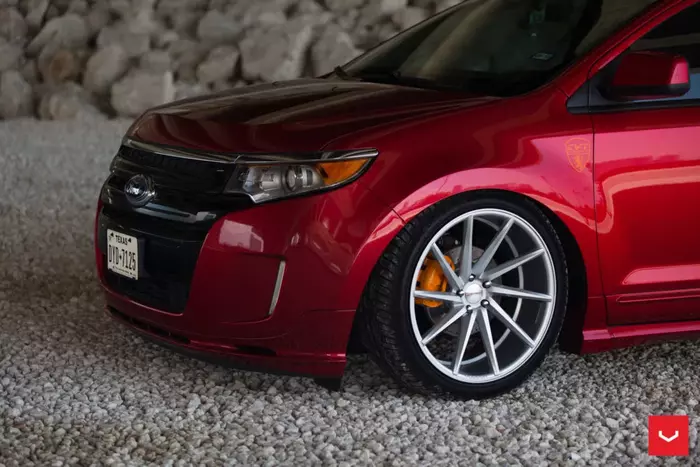 You can go up to 20″ without rubbing. The Ford Edge will look more manly bold with that size, and whatever you put on it will look better.
Lowering Springs
As the name suggests, replacing stock springs with shorter sizes will lower your car by a few inches. That's enough to make it look different (in a positive way). Because the height of your car decreases, it will automatically make your wheels look bigger. Of course, this will affect your car's ground clearance, but it will pay off in the form of a more attractive SUV.
Aside from looking beautiful, the benefits of lowering suspensions include increased road feel, a firmer ride, less lean in corners, and even better handling.
Cold Air Intake
Cold Air intake works by introducing fresh air into the combustion chamber. In theory, it will undoubtedly increase combustion efficiency to produce maximum power. That's worth getting on your ford edge; not so expensive but super helpful.
Cold air intake will optimally improve vehicle performance when paired with other engine modifications such as the exhaust system.