As I always say, Honda Ridgeline trucks are for people who don't necessarily into pickup trucks. Thanks to the thoughtful crafting, it is a fantastic car to drive for grocery shopping, off-road trips, etc.
This article will list some of the best Honda Ridgeline mods worth checking up if you wish to improve your Honda Ridgeline truck. So, stick around and let us help you decide on the right mod to equip in your Ridgeline,
Bigger Wheels and Tires
Don't get me wrong; Honda Ridgeline pickups always come with magnificent wheels and tires that can pretty much handle most road surfaces. But, I guarantee you, you may opt for bigger wheels and tires if you are always on the road and if you drive in unknown areas.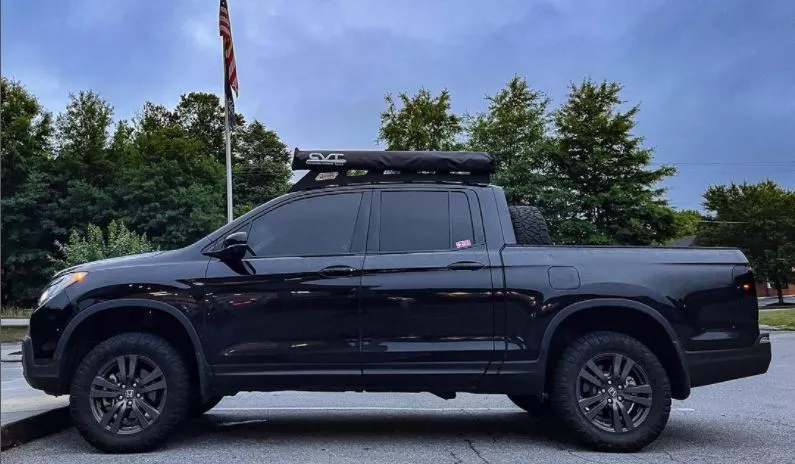 Technically, bigger wheels and tires add some height to your car that not only allows you to get a better viewing of the road but it makes the Truck look classic.
There are plenty of larger wheels and tires available in the market compatible with Honda Ridgelines. The charges may probably cost you between 200 to 1000 dollars, depending on the tires and wheels you choose.
Tinted Window
One thing to note about Honda Ridgeline windows is that most models are crated with at least 80 percent tinting. So, such models may not require any form of tinting. However, if you acquire the models without tinting, you can tint them depending on your state rules regarding car tinting.
Trailer Hitch
If you enjoy outdoor adventures like camping, and you prefer tagging your Honda Ridgeline to carry your essentials, then I believe a trailer hitch is a crucial mod to add. The trailer hitch is a connector that helps join the Truck to other towing vehicles or trailers.
The good thing with Honda Ridgeline trucks is that all models come attached with the trailers, but the weight capacities differ. Some models like AWD 2019 Ridgeline can tow a whole 5000 pounds. However, if you are wondering if you can replace the existing trailer hitch on your Truck, the answer is yes.
Roof Rack
If you are an off-road person or carry many things, even going for outdoor adventures, then a roof rack is the ultimate best thing to have on your Honda.
Roof racks provide space where you can stack multiple items when traveling. If the trunk is not enough (considering Honda Ridgelines have small trucks), the roof racks come in handy to offer extra carrying space.
HID Light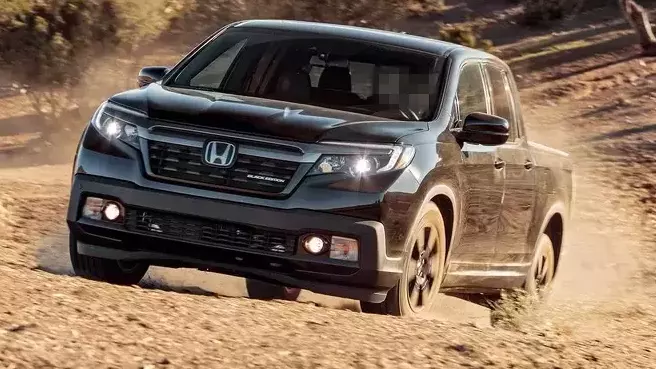 It would help if you made sure the Truck's headlights provided optimal vision when driving at night. Thus, I recommend you get the HID Lights for your Honda. Preferably go for LED headlights since they send wider and a longer beam of lighting so you can get longer and broader vision while on the road.
Some models like the 2021 Ridgeline may have LED lights, but they are not reliable. So, update them with newer versions for classic lighting while on the road.
Tonneau Cover
Every person owning a truck needs to know that Tonneau Cover is not required when carrying luggage. Yes, it does help secure cargo from theft or falling off when driving on bumpy roads, but the Tonneau Cover does more than this. The cover also secures the bed of the car truck from the harsh weather climates; thus, reducing the repair cost in the future.
For the quality and durability of the Tonneau Cover, make sure to choose a model made with weather-resistant materials. It will neither fade when exposed to extreme sunlight nor wear out after coming to contact with rainwater. It is also a good cover-up for people who dislike their Truck, featuring the open-back design.
Grill Guard
As much as the grill guards are recommendable for people who drive off-road or in dusty areas, I still believe everyone should have a grill guard installed on their Truck. Okay, the grill guard is mainly helpful for securing the front area of the car from dust, but
I believe it also secures the area from all types of debris. Please make sure the grill guard you choose is made with heavy-duty materials such that it does not easily get damaged in case you bump into something hard while driving.
Cold Air Intake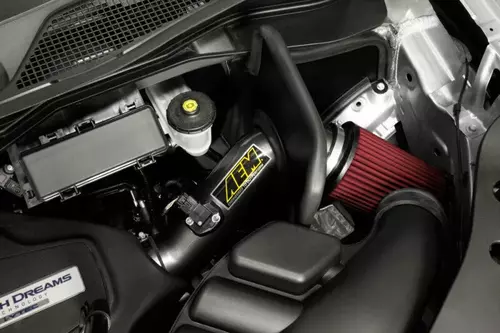 You may be wondering if installing a cold air intake in your Honda Ridgeline is worth it, but I am here to tell you the answer is yes! It may seem like an unnecessary thing to do, but trust me, the effect will be long-term.
The reason is, the Cold Air Intake improves the functioning of your car engine by balancing the temperatures for the efficient functioning of the engine. So how does it work?
The Cold Air Intake gadget is installed in the engine, whereby it works by bringing in cooler air to the engine chamber. As we all know, cooler air has more oxygen than hot air accumulated in the engine, which boosts the engine to function better under different weathers and even after long drives.
Side Step
Honestly, no one wants to struggle when getting in and out of their Truck. Therefore, installing a side step on your Honda Ridgeline would make access in and out of the car easy and comfortable for all. However, choose a sidestep that is strong enough to accommodate your weight.
Conclusion
These are the top nine best mods worth incorporating to improve your Honda Ridgeline's look, safety, and function. Some of our discussed Ridgeline mods may cost hundreds of dollars but are pretty important for your car. Make sure to hire a professional auto engineer to install the complex accessories on your Truck for you.