Speaking of SUVs, many people think of them as family cars. And when they think of a family car, the design is usually bulky and has typical performance on the road. However, many companies have been coming up with great SUVs that deliver great design and performance.
Nowadays, you can have a powerful SUV on the road. So, even if your car is bigger and not a sports car, you can still hit the road with some great machines. And the best part is that not all fast SUVs are expensive because some are even under $50,000.
Here are some of the most powerful and fastest SUVs that cost no more than $50,000.
2022 Alfa Romeo Stelvio AWD
For those who want a sporty and luxury SUV, then try the 2021 Alfa Romeo Stelvio AWD.
This car has a 2.0L turbocharged all-aluminum engine to deliver a fast and quick ride. It can produce up to 280 horsepower for power, making it influential on the road. It can run 5.5 in 0-60 times at top speed, making it a great ride on the highway.
The car available for $45,150 has three drives that people can choose to support their ride. The options are dynamic, natural, and advanced efficiency drive modes. These options will adjust with your ride, making it faster and more comfortable on the road.
2022 BMW X2 M35i
Get the New BMW X2 M35i if you want a combination of SUV, sports car, and speed because this car has everything from design to speed. Its slim and small design supports the car for going steady and firm when speeding on the road.
What makes this cargo fast and steady is the turbocharged and intercooler DOHC 16 valve, inline 4. It is not as powerful as Chevy Tahoe but can go up to 228 horsepower at 5000 pm. With this machine, you can run 60 mph in only 6.4 seconds. Those who are interested in this car should prepare around $47,445.
2022 Acura RDX
Now for those looking for a fast SUV under $50,000 can check out the new Acura RDX. This car is available for $39,000 but has a complete package from design to machine.
The RDX offers 272 HP turbocharged with super handling and all-wheel drive. The car is rated at 22 mpg in the city, while the highway is 28 mpg.
2023 Mazda CX-5 Turbo Signature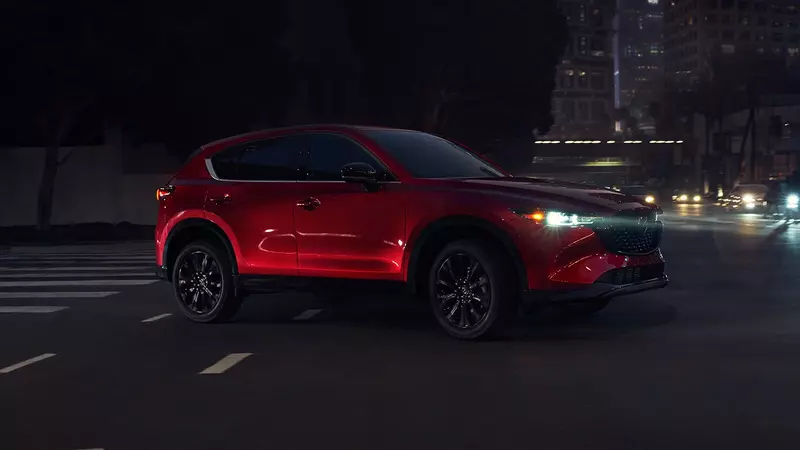 Drive out of the city quickly using the new Mazda CX-5 Turbo Signature. This car has a standard 256 horsepower with a four-cylinder engine that will bring you out in no time. The Mazda CX-5 Turbo takes just 6 seconds to reach 60 mph.
You can pass or merge on the highway with this machine, and it feels unpowered. It also brings quicker acceleration, which completes the performance. To enjoy this car on the road, you'll have to prepare around $39,650.
2022 Toyota Rav4 Prime
The next hybrid car available for $38,1000 is the new Toyota Rav4 Prime. This car uses a hybrid 2.5 Liter four-cylinder gas engine to bring the Prime 83 more horsepower.
The automaker claims that the RAV4 is the second quickest vehicle behind the Toyota Supra with this power and machine.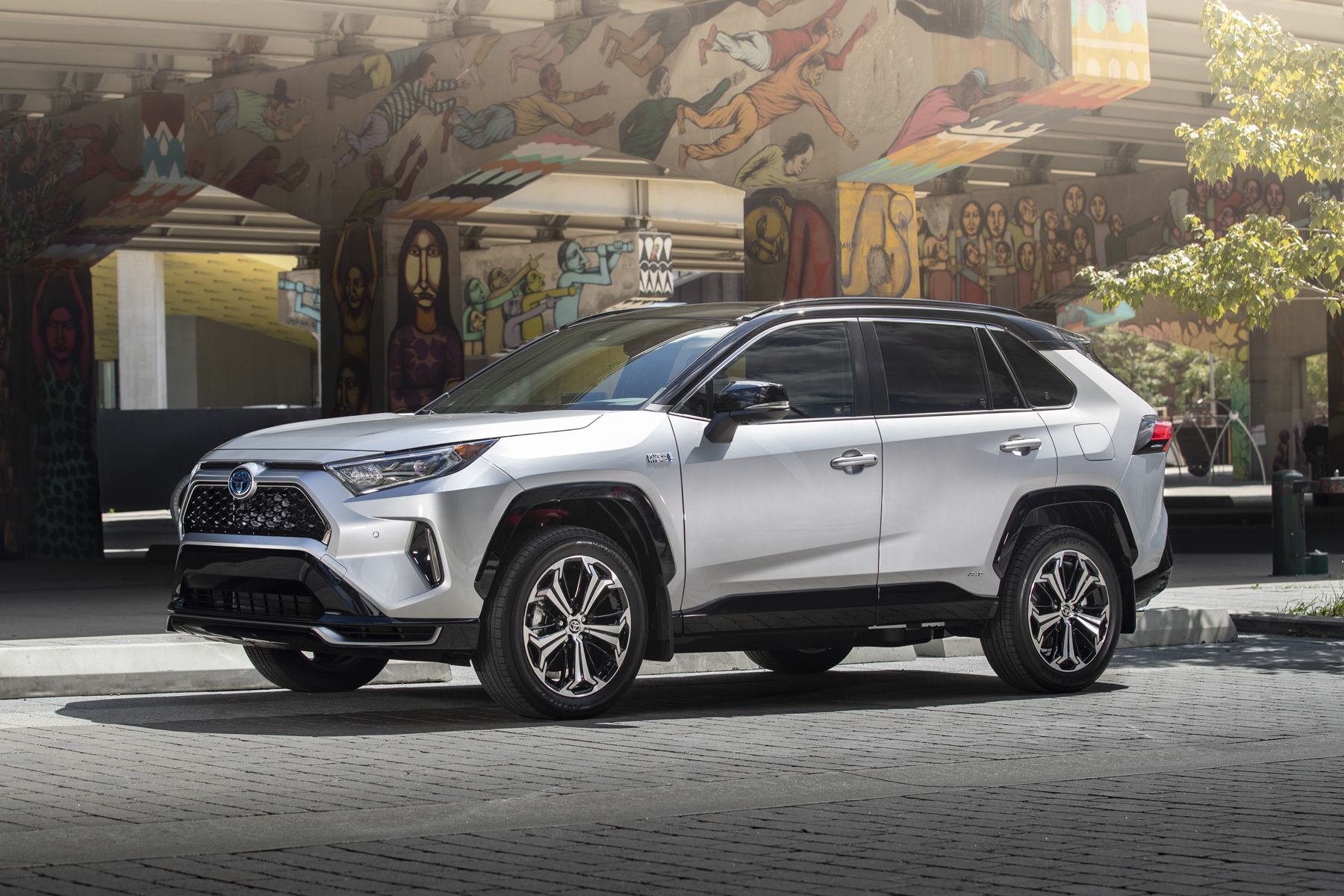 Overall, the car has three electric modes that you can use. If you choose the electric power only, the acceleration is slower as it reaches 9.2 seconds for 0-60mph time. Simultaneously, the hybrid mode claims it can hit 60 mph in only 5.7 seconds.
2022 Volvo XC60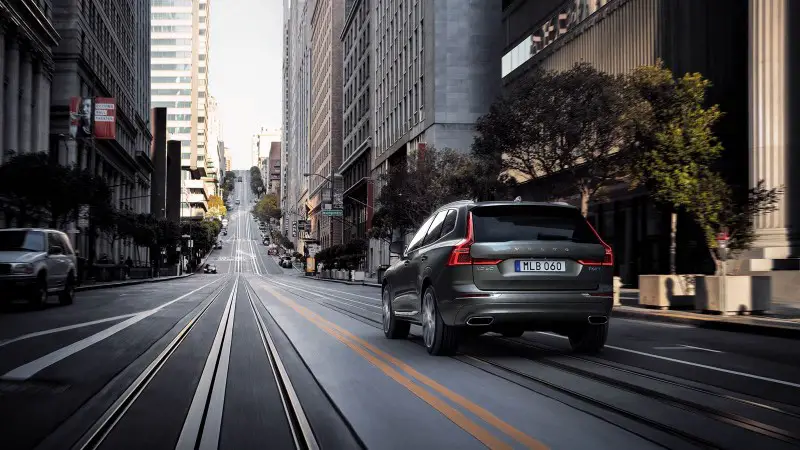 The next car on our list is the new Volvo XC60, a small SUV. This is one of the segment's best speeds and most powerful cars because it uses a plug-in hybrid system. If other cars can't achieve high speed, well, the XC60 can. The car can produce up to 400 horsepower and go 19 miles with one charge.
It may not be as powerful and fast as other SUVs, but it is an excellent option for the hybrid segment. The price is also more affordable because it costs around $42,695.
2022 Ford Edge ST
The next SUV car that is sporty and will leave its competitor is the 2021 Ford Edge ST.
If other cars in the market offer only four cylinders turbocharged, well, this car offers a punchy twin V6. This machine can leave its rivals in the dust in no second. The price is also quite affordable as it is only $43,760.
2022 Dodge Durango R/T
One of the best mid-size SUVs with a great machine is the 2022 Dodge Durango. This is one of the best in its segment because it has a more powerful machine. While other cars use a four-cylinder, this can use a V6 and even a V8 engine. This machine provides a significant boost in towing capacity with 295 hp.
The V6 reached a 7.4 second zero to 60mph on the run as for the speed. At the same time, the V8 did it only in 6.2 seconds. Don't forget that you are riding an SUV and not a sports car with this high speed. To enjoy this ride, the vehicle is available in the market for around $45,305.
2022 Jeep Wrangler
Last and the cheapest on our list is the new Jeep Wrangler, which is around $28,315. Wrangler is not only mighty, but it is also quick when it is on the road or off-road. There are many options and modes on the Wrangler that you can use to adjust your drive. If you want maximum speed, use the battery power to get full speed and horsepower.
2023 Chevy Tahoe
The first SUV on our list is the 2023 Chevy Tahoe, which will hit the road with some speed. Compared to other SUVs, this car is big, better, and bolder in many ways. It is bigger in its cabin, better in its riding and handling, and bolder design.
This car is an excellent choice because it comes with three powertrain choices that you can choose from. The 3L ecotec3 V8, 2L Ecotec V8, and 1L Ecotec V8 deliver different horsepower. If you are looking for the best and fastest one, you should certainly choose the first option to deliver up to 420 horsepower. The price is available for around $49,000, so quite affordable for a fast SUV.
So, there you are, the fastest SUVs that are under $50,000. Even though they are affordable, they bring outstanding performance on the road, making you forget they are SUVs. I have also summarized the fastest SUV under $40,000 and Fastest SUV under $30000, which offers incredible performance, which you should consider.