Do you have plans to travel long distances by car, and do you want to know how to sleep in the car safely? Or, have you ever been sleepy while driving a car? These two things certainly make you have to know how to sleep in a car comfortably and safely.
This is because, in some cases sleeping in a car is illegal and jeopardizes your safety. Therefore, you should know the tips and tricks that are useful for you. Through this article, you will also find out some of the best SUVs for sleeping in. Let's dive into how to sleep in the car safely and the pro tips you should know below.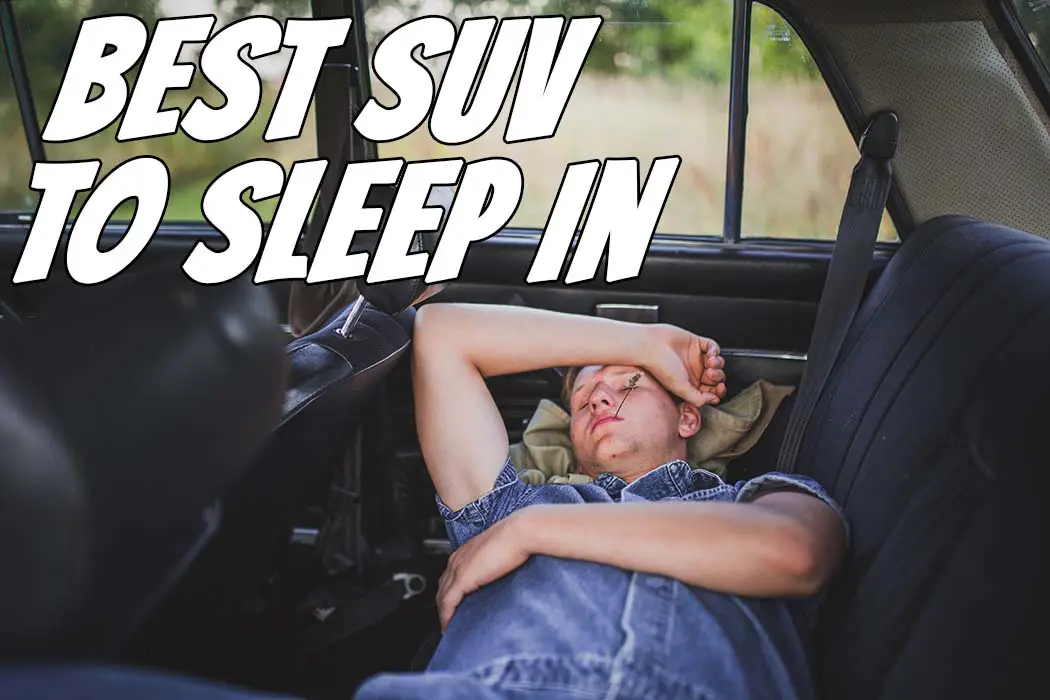 Is It Safe to Sleep in Your Car?
In some places, sleeping in your car may be legal. For example, if you are in the US, the regulations vary from state to state. Therefore, before you try it, it is important to know whether it is legal to sleep in your car.
It would help if you prepared many things so that you are safely sleeping in the car. For example, make sure you are safe, starting in a well-lit area, so that crime rates are lower. Then, do not turn on your car engine and car dome lights because they can damage your car battery.
Turning on the car engine when you sleep can also endanger your safety. Don't forget to prepare a comfortable bed so you can wake up refreshed. There are many other things that you need to prepare for the safety of sleeping in the car. Below are some useful tips for your safety when sleeping in the car.
Safety List Tips When You Sleep in Your Car
When you decide to sleep in the car, you have to ensure your safety. The following are tips to help you have a safe night even when sleeping in the car.
Send a message to someone about the location where you parked your car before you sleep.
This is very important for you to do so that someone can easily find you if unfortunate things happen to you. Then, make sure you don't park your car on the side of the road. Besides endangering your safety, you can also endanger other drivers.
Get a Comfortable 'bed' for Yourself
If you have confirmed everything you need, now you need to prepare a comfortable 'bed' for yourself. Try to make the surface of the bed as flat and as long as possible. Sleeping on an uneven chair or in a sitting position for long periods of time is bad for your blood circulation.
Make Sure Your Car's Engine is Turned Off
Make sure your car's engine is turned off to reduce your risk of inhaling dangerous car emissions. Leaving the car on for a long time can also run out of gasoline and damage your car battery.
Parked Your Vehicle in a Safe Place
Make sure you have parked your car in a safe place, and if possible, you can park near the bathroom.
This is important because you never know when an emergency will wake you from a comfortable sleep. Then, find a shady spot when parking your car. Because the temperature in the car can be boiling if exposed to direct sunlight.
If you are used to sleeping in the dark, you can attach a vinyl stick-on or a legal window tint to minimize light. You can also use your clothes as a sleep mask. If you want to sleep comfortably, put your head toward the front of the car.
Then, you will get more upper body space so that your sleeping bag won't slide easily. You are not advised to open the window because it can endanger you. However, if the car's air is scorching, you can prepare a portable and rechargeable battery-operated fan.
Don't forget to turn off the dome lights of your car. Otherwise, you are more easily seen from outside the car window and could damage your car battery. At the very least, create a soft and flat 'bedroom' so you can sleep comfortably. So, you can buy an air mattress that you can put in the back seat of the car.
So, What is the Best SUV for Sleeping in?
Each vehicle requires a different type of setup for ensuring your safety to your comfort. For example, if you sleep in an SUV, the setup will be different when you sleep in a minivan or sedan. Here are the best SUVs for sleeping that you should know.
2021 Ford Expedition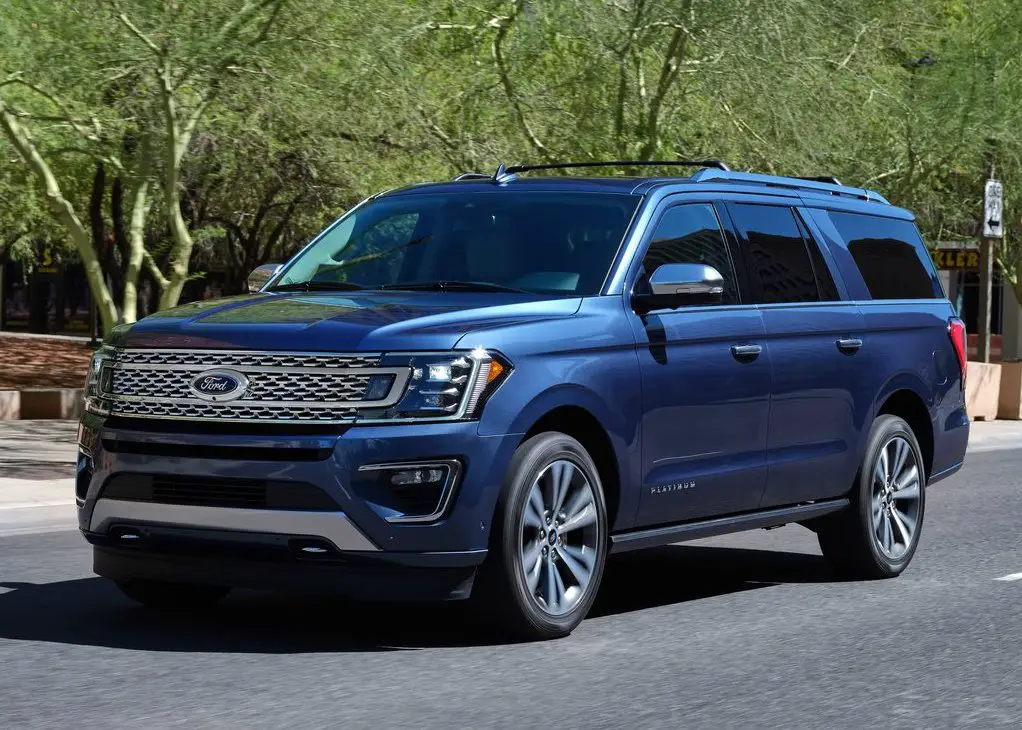 This SUV can fit up to 8 passengers, so it has a large cargo area. If all the seats are upright, the trunk can measure 20.9 cubic feet. If the second and third-row seats are folded flat, you will get extra luggage measuring 104 cubic feet. You can use this spacious room to become a comfortable bed.'
So, no wonder if Ford Expedition becomes the best SUV for sleeping in. This SUV not only has huge space, but its EcoBoost V6 motor makes Expedition a great performance.
2021 Hyundai Palisade
The Palisade has a 3.8L V6 engine capable of producing 291 hp and 261 lb-ft of torque. This SUV can pull up to 5,000 lbs to align with the other 3 row SUVs. In terms of comfort, you can count on Palisade. The interior space is shining, the platform is long, so the interior space is plentiful.
The first and second rows have a lot of space so that if you sleep in this car, you still feel comfortable. So, that's why the 2021 Hyundai Palisade is the best SUV for sleeping in.
2021 GMC Yukon XL
This truck-based SUV is included in the list of the best SUVs for sleeping in. This is because the latest generation Yukon XL is more spacious and has a higher tow rating than other three-row SUVs.
Compared to the previous generation, the 2021 GMC Yukon XL has an additional 2.2 cubic feet behind the third row. If you fold the second and third rows down, you'll have 144.7 cubic feet of space.
2021 Chevy Suburban
The Suburban has a large sitting area with a large cargo area. This SUV has 41.5 cubic feet of cargo space behind the third seat. Besides, 83.8 cubic feet with the chairs folded and 144.7 cubic feet if you fold the second and third rows.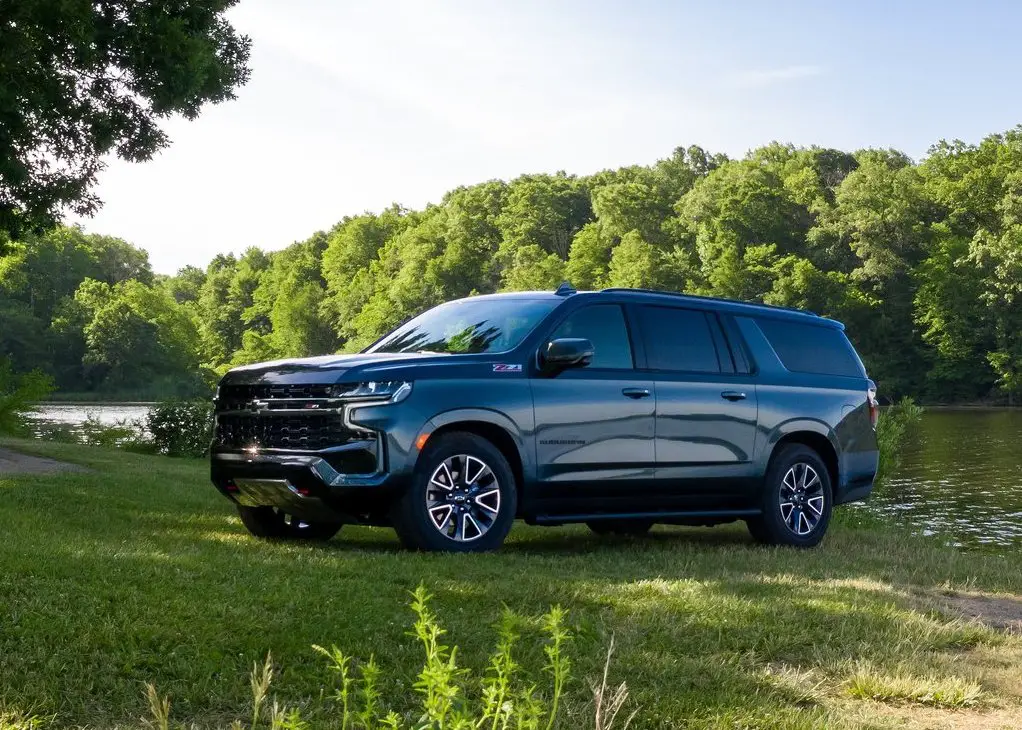 Having a vast cargo space means you have a spacious and comfortable place to sleep. That's why the 2021 Chevy Suburban is the best SUV for sleeping in. Despite having a large cargo area, the engine performance runs very well.
2021 Mercedes GLS
This is a Benz S-class SUV, which aims to bring you the perfect high-end car experience. The GLS comes with two engine options, a 362-hp turbocharged inline-six and a 483-hp twin-turbo V-8. This three-row SUV can fit up to 7 passengers.
In the first and second rows, the passenger space is quite wide. Whereas in the third row, even though it is not as wide as the second row, you will still be comfortable in it. Therefore, the 2021 Mercedes GLS could be a worthy choice.
If you are looking for an SUV with a super spacious cabin, the Navigator can be the right choice for you. This is because the Navigator is not only very spacious, but the interior is really luxurious. In the third row, the legroom is 1.1 inches wider than its competitor, the Mercedes-Benz GLS-Class.
This SUV size is large, making it difficult for you to drive it through heavy traffic or parking. However, when you are on vacation or want to sleep in it, this is a big advantage. There is abundant cargo space when the third row is folded, making the Navigator the best SUV.
2021 Dodge Durango
This mid-range SUV is equipped with a V8, so it has a decent engine performance. The standard Durango model can accommodate five people in the second row and the third row with two seats.
The seats in the second row and the captain's seats can be folded forward, making it easier for you to access the third row. There are 17.2 cubic feet of space behind the third-row seats, and if you fold the third row, you will get 43.3 cubic feet. Then, you will get enough room to sleep, and that is why the Durango is the best SUV for sleeping.
2020 Toyota Land Cruiser
This is a luxury SUV, sturdy and competent. The standard 381-hp V-8 engine is quite good with special interior ornaments. The cabins have high-end materials, with the front row providing comfortable accommodation. There is plenty of space in the second row, but the third row is not too big for adults to be more suitable for children.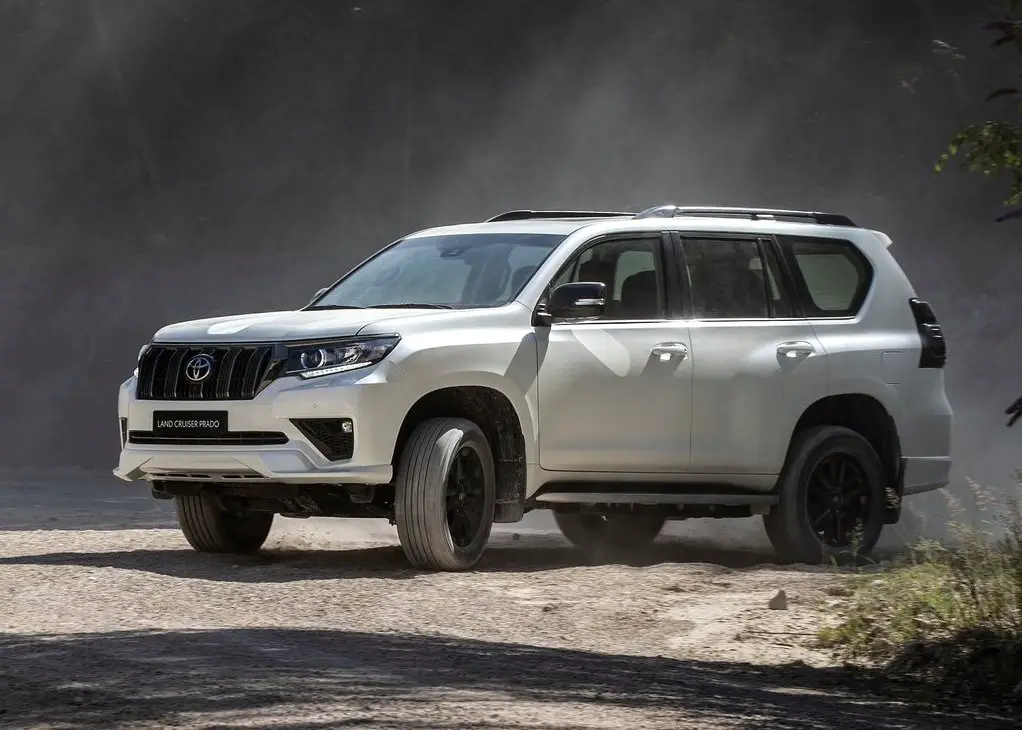 This SUV fits eight passengers with 16 cubic feet of cargo space behind the third row and 41 cubic feet behind the second row. So, this is the best SUV for sleeping in as there is plenty of cargo space.
2021 BMW X7
The standard X7 straight-six produces 335 horsepower, and the V-8 engine can produce 523 or 612 horsepower. This SUV has not only great engine performance but also a comfortable and quiet cabin. Then, the X7 also has advanced driver assistance technology and luxurious interior facilities.
Although the rear seats are not very roomy for adults, the third row can accommodate three carry-on suitcases. That is why the 2021 BMW X7 is the best SUV for sleeping in that you are worth choosing.
2021 Nissan Armada
The 2021 Armada is a three-line SUV that can carry up to 8 people and tow as much as 8500 pounds. The exterior of the Armada is very classy, with a spacious and comfortable interior. Moreover, the cabin is quiet so that it can protect you from outside noise.
The third row has plenty of legroom, and as for the second row, you can fold the chairs easily and quickly. So, don't be surprised if the 2021 Nissan Armada is the best SUV for sleeping in.
2021 Toyota Sequoia
All Sequoia models have a V-8 powertrain that can be paired with a four-wheel drive. With three rows of seats, the Sequoia can be a flagship SUV for you and your family. The passenger space is very spacious, with comfortable legroom in all three rows. Meanwhile, the third row can accommodate adults very well.
Behind the third row and folded rear seats, you can load some of the luggage. This is because the size of this SUV is large with a reliable engine. Therefore, Sequoia is included in the best SUV for sleeping in.
Chevy Traverse
This is an SUV that you can make as an alternative to a minivan. The 3.6-liter V-6 engine makes this SUV quite powerful and fuel-efficient. Even though the Traverse is a mid-sized SUV, the cargo area is very spacious.
You can fold the second and third-row seats to fit more stuff. Therefore, this SUV can beat its competitors, such as the Toyota Highlander or the Ford Explorer. Due to its large cargo size and comfortable interior, Chevrolet Traverse is one of the best SUVs to choose from.
2021 Toyota 4Runner
If you are looking for a tough mid-size SUV, you can choose the 2021 Toyota 4 Runner. The exterior seems solid, with a fairly modern interior. The 4 Runner's popular advantage is the spacious cargo space with its spacious cabin.
The flexible cargo area and impressive cabin area make 4 Runner the best SUV for sleeping in. If you fold the second-row seats, you can have a flat load floor and a wider and taller cabin.
Final Word
Traveling long distances by car or feeling sleepy while driving is no longer a problem for you. This is because you can sleep comfortably and safely if you do the tips described above. Meanwhile, if you want to be more comfortable and sleep soundly, you can choose the best SUV for sleeping in that has been mentioned above.