The Honda CR-V has been a number one family car choice for decades. Recently, things have shifted thanks to its flexibility and support for various modifications that have quickly made it a number one target for car enthusiasts.
The car has a wide range of aftermarket accessories and products that car owners will use to individualize the vehicle to boost their capacity while suiting their lifestyle.
Below, I have the best eight mods you can do without a professional.
Aftermarket Wheels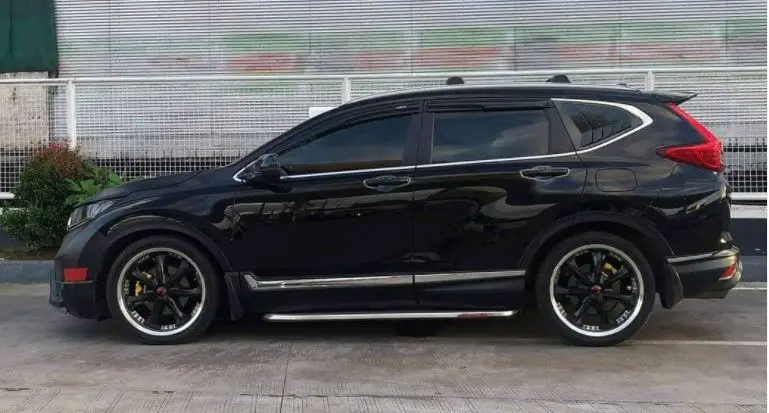 The flexible nature of the Honda CR-V is something you cannot ignore. To further enhance your CR-V look, you will need a set of new wheels.
Retaining the 18-inch stock wheel is always recommended as you change the wheels. This will help keep the crossover in stable conditions, especially when handling and maintaining its fuel efficiency.
Here you will need to buy wheels from a well-reputed manufacturer. There are many looking wheels that you can choose from, like sporty-looking wheels.
Tinted Window
One of the common customizations recently. Window tinting is a powerful mod you can give your car. It adds privacy, increases security, and, most importantly, blocks harmful UV light, which is a threat to your skin and health.
Additionally, the tint reduces the heat inside your car. You will get all the materials required to install the windows tint with a few bucks. This mod is easy to do, and its materials are readily available.
New Tires
When you change the wheel, you should also change tires to match the size of the wheel you have changed. Replacing stock tires with rubber tires can do the magic, especially when driving on a lesser-used road.
This is another simple CR-V mode you can do whether you have a mechanic background or you are completely amateur.
Having a set of terrain tires has increased its off-road capability. If you want to increase the size of the tires, you will need extra suspension to avoid the possibility of the tires colliding with the inner fender.
Caliper Cover
Brake cover calipers become worn down too quickly with time. It is not a must to change them, but if you love your car and are the kind of person who values perfection, you will consider changing them to give your crossover a nice look.
Like the other mods, you don't need an expert to change. It should be noted that brake caliper covers are always safe, especially if they are of the correct size.
The good thing about caliper covers is that they fit nicely and help cover unsightly appearances while ensuring your calipers are safe. To avoid safety-related problems, ensure you buy caliper covers for your car.
Roof Rack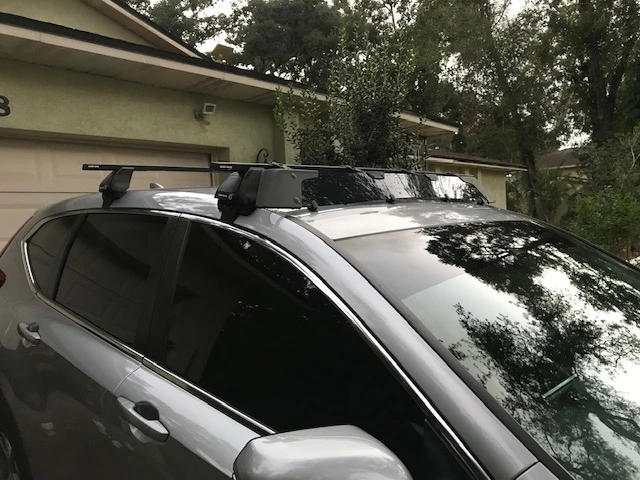 If you are familiar with modern-day crossovers, cargo space is one of the main problems. Sometimes you find yourself with something or bags to carry, but your car doesn't have enough space.
The Honda CR-V roof rack offers you options that give you extra space and eliminate such a problem. By adding cargo or roof rack, you have created enough space to accommodate all your bags.
HID Light
Adding extra lighting is yet another crucial but simple individual mod you can take advantage of to enhance your CR-V look. Adding more light comes in various forms.
Increasing the LED light bars that you can attach to the roof can be helpful, especially if you are driving off-road; there is an individual spot installed on the grill connected to the front bumper.
Alternatively, you can opt to replace stock lights with more potent in terms of density and HID build sets. With this kind of modification, your cabin's look is highly enhanced.
Trailer Hitch
There are various types of the trailer hitch, so when buying them, ensure you purchase the ones that fit nicely into your car.
Trailer Hitch gives your car strength for improved towing. This type of accessory allows your car to easily hitch up and bring it, which gives your vehicle the capability to fit and handle specific weight capacities of various trailers.
The trailer also allows the car to carry a 350 lbs weight capacity. It is always good to be keen on details when shopping for this product because the custom class 3 hitch, which is popular, is designed for various Honda CR-V models.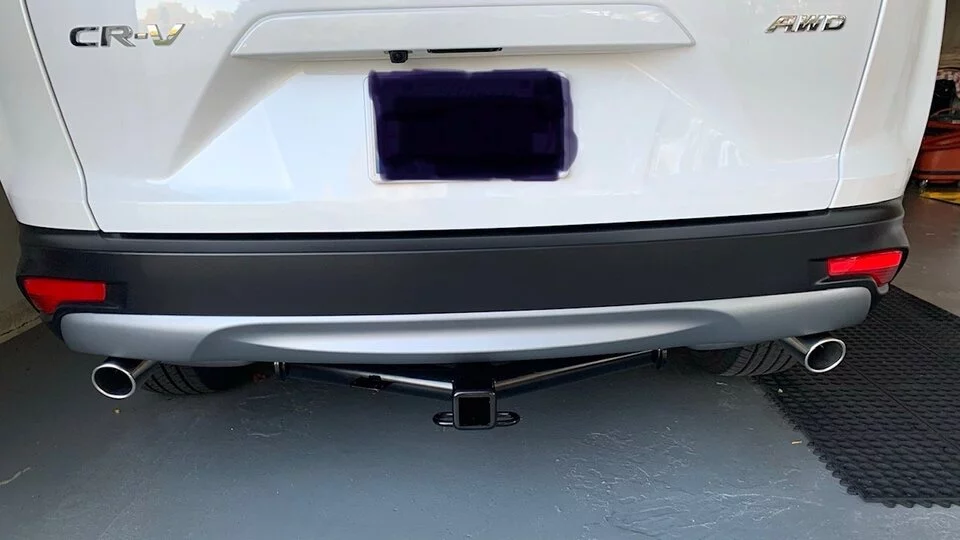 Exhaust Tip/finisher
I feel this is the most straightforward modification you can ever do to your car. The finisher complements the oval design of the Honda CR-V by giving it a sporty appearance. When you immediately add it to the current look of your machine, you will see how class it looks.
This finisher is designed to last an extended period. The mind behind this development is to make it highly durable, especially during heat season. When undertaking this mod, you purchase EX and EX-L trims quantities. Hybrid cars only need one.

In conclusion, the recent model of the Honda CR-V might not be the best in the aftermarket compared to other older models, but there is no doubt that it has several aftermarket mods that will give it a whole new look.
You Might Also Like: