For most people, used cars are still top-rated. Whether the cars are made in Japan, American or European cars, they are not outnumbered by consumers who like new cars. This can happen cause the prices of used cars were cheaper than the new ones.
Other than that, some people like the model of particularly used cars. That's why they feel like they want to buy it at lower prices than the new one. Some people also like to buy a car from another country, which is an alternative for most used car enthusiasts.
Why Get a Car from Another Country?
Most opinions also reveal that choosing a continent where the car is manufactured is one of many reasons. As it is known in automotive, car manufacturers are divided into three big regions: Asia, America, and Europe. Each region has advantages and disadvantages.
By buying cars from overseas, they can have a nice car model with lower prices. One thing that usually happens for most buyers is that they are still confused about what things they have to concern about when buying a particular used car.
As you might know that in America, the car manufactures industry is so easy to find. Perhaps, that happened cause of effective market conditions and the public interest of US society in the American car industry are very high.
Although cars in America are mostly dominated by American-made, Japanese and European cars are also competitive in enlivening the growth of the automotive US industry. That is why buy a car from another country from Europe or Japan can be an alternative for the American people.
Japanese and European cars are not popular in a single particular brand only. However, most car brands from two regional manufacturers succeeded in dominating the automotive market in several countries. Various groups tend to choose cars made from those manufactures.
Whether American used cars, European used cars, and Japanese used cars offer pleasant driving and various best car features. Here are the guides for buying a used car, especially if you want to buy a car from another country.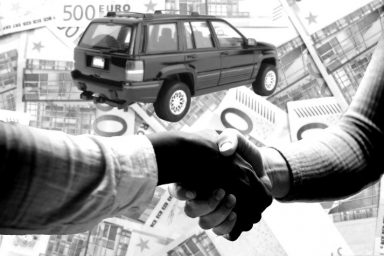 Guides of Buying Used Cars
Before choosing used cars to buy, here are some guides that you should know. Check these out!
Find a Trusted Source
The first thing you have to do is get a trusted source. You can find the information in Facebook groups or forums. Make sure you don't fall into a scam.
Check Engine Parts
If you want to buy Japanese used cars and European used cars, The first thing to consider is the engine. Either Europeans and Japanese cars must be checked, especially the engine components. The engine is a very vital part of the car.
The engine works hard since the previous owner already uses the car. If there is a problem like oil seepage or other problems from the engine that seems inappropriate, it is better to check it first with the seller to get detailed information about the car.
Learn about System Information on the Car
After knowing the engine parts, also learn about the computer system that is available on the car. Learn how to read the error codes that can appear on the dashboard as well. Most cars right now carry the latest technology in the automotive world. That is why you should know this.
Check the Car Sensor Components
Although it is a used car, most European cars have advanced technology to offer information about all car components. It will all be displayed on the dashboard.
For the buyers like you, pay more attention to the sensor. Is it run well? Is it broken? If several sensors are not turning well during test driving and need to be fixed, ask the seller to get clear information and how to get it fixed well. Consider bargaining the price once more as well.
How to Get a Car From Another Country
After knowing the guide to buy a used car, here are several guides to know how to buy a car from another country. Let's check it out!
Check and Buy at Custom Auction
Sometimes, the Government of Auction and State Assets conducts special auctions for an unclaimed car and is ready at the entry port of the customs area. The auction will conduct after the car is held at the customs for about 3 to 5 years.
But, the buyers must buy at least 1 lot with the amount of buying are 6 until 10 units. And each unit is determined with the Government of state auction.
Buy from a used foreign embassy car.
If you want to buy a car from another country, choosing and buying a foreign embassy car is an alternative. Embassy offices and representatives of international institutions usually put in the cars to the continent through diplomatic ways.
Sometimes, when the officials or diplomat's term of service is up, they do not bring the car back to the original manufacture. The used cars are resold where they work. If the buyers want to buy the used car from the embassy, they can get it personally.
The buyers have to complete the application by changing the car status from a Government car into a personal car, and it gets approval from the related government that takes care of it. The buyers also need to pay an amount of car taxes that can increase up to fifty percent.
So, the buyers must be ready for the application, and the amount of the taxes that the value can increase more than standard tax price in general.
Buy from a Website
Those buyers who have a strong desire and are looking for a selected used car from Japanese cars or European cars can easily find the types from the internet.
One website that has a good reputation is carfromjapan.com. You can import cars directly from Japan through that website.
Do not worry if you don't find your favorite car, and there are many good models of used cars from countries around the world. You can get the best models of used cars on the internet very easily for the used car enthusiast like you.
Visiting certain used car websites becomes straightforward if you want to buy a car from another country. It is the best way to get cheaper cars that match your favorites. Enjoy driving!