Honda element is one of the most versatile models the company has ever delivered. You can use it for camping or picking large payloads. I love this vehicle due to its perfect use in multiple environments.
Honda Element performance upgrades are widespread; however, this article will show you eleven fantastic Honda Element MODS to make your vehicle reach maximum potential.
1. Aftermarket Wheels
Aftermarkets Wheels are readily available online or in your nearest Honda automotive shop. When making a purchase, find a reputable manufacturer. I have seen many low-quality wheels and tires claimed for the Honda element. Make sure to work hand in hand with a trusted auto repairer. They are more experienced and will give the best advice.
I advise all Honda element owners to maintain the initial inches of their car. It's essential to stabilize the vehicle's crossover conditions to boost its effectiveness.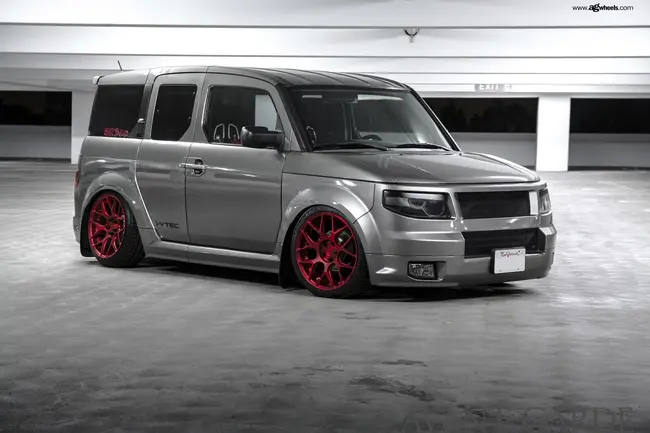 2. Roof Rack
A Honda Element roof rack is a fantastic MOD that will add more storage space. It comes ready to install and is specifically made for the Honda Element model. An OEM rack makes things easy. The rack comes with a hefty price tag, on the other hand. A DIY rack will be a good option if you do not have a budget.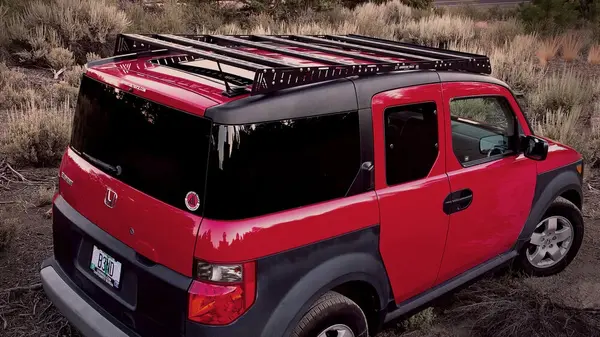 I started with DIY footers as a foundation on my Honda Element and later built on the resting rack. I have seen other creatives using a stick, stone, and iron on homemade Honda Element racks. An aluminum tubing would also be an excellent inspiration for a robust stand.
3. Tinted Window
Adding a tinted window on your Honda Element saves you and your loved ones from damaging side effects of ultraviolet light on your eyes and reduces damage on upholstery. Outward visibility is improved due to eliminated glare.
Honda Element tint comes with an attached adhesive making it possible to bond perfectly with the glass window. The outer cover is fitted with a scratch-resistant coating.
Every state has window tint laws that govern how much tinting is permitted on each of your vehicle's windows. These state laws allow drivers to wear window tints while keeping everyone safe. However, you need to pay attention before doing this.
4. Bull Bar
Fitting your Honda Element car with a bull bar not only enhances its appearance but also adds an extra safety feature. I love the heavy-duty steel bull bar that I added to my Honda Element.
I customized it for off-road, and it has given me excellent service. The bar protects auxiliary light and provides the Honda with more versatility. It is still operable even after a collision.
5. Projector Headlight
HID Projector Headlight is a necessary MOD if you customize your Element for off-road like a Bull Bar. It requires minimal effort to install. They are twice brighter than halogen lights and are best for short beams. They are highly energy efficient.
I have seen several online stores selling hid headlights at meager prices. I consider HID upgrade an effective road illumination upgrade. You will have an easy time reversing, especially on off-road travel.
6. Cold Air Intake
A cold air intake is a perfect way to increase a vehicle's torque while adding more horsepower. The intake shields your cars' engine from harmful contaminants. The cold air intake comes with a limited warranty guaranteeing great looks and increased vehicle performance. It is simple to install. I installed mine within a moment.
The main advantage I have discovered with my cold air intake on Honda element is that It helps the engine burn the fuel completely. Thus, more horsepower is released.
7. Trailer Hitch
Do you often need to pull trailers but have no idea how to do that on your Honda Element? That is because you have not installed a trailer hitch. I prefer a custom fit class-3 hitch package made for vehicle-specific mounting. I witnessed this type of Honda Element carrying up to 3500 lbs. if you have the right tools, there is no need for a mechanic. You can install it yourself.
8. New Radio Unit
Your Honda Element's radio head unit, often known as the information system, may be outdated. Many Head Units with advanced functions, including Maps, Android Auto, Apple Carplay, and others, are available on the market.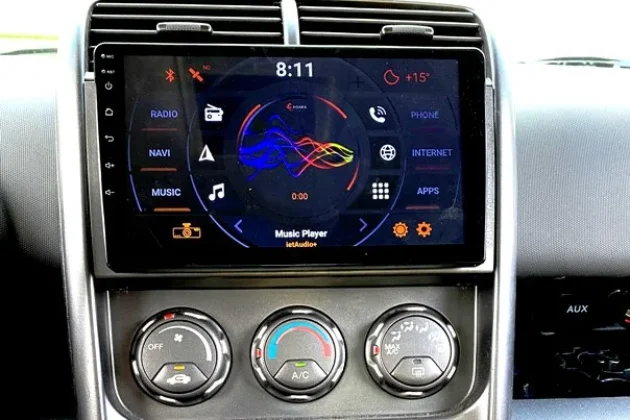 Isn't it exciting to have a 10-inch screen in a Honda Element's infotainment system? I recommend that you choose a reliable head unit. Pioneer, Sony, Kenwood, and Asuka all offer head units with Apple CarPlay and Android Auto for $300.
9. Leather seat covers
Honda Element comes with an option to change and put one seat cover. I find leather seat covers very comfortable and long-lasting. If you travel with your pet as I do, you will surely go for this option. Choose a reliable car outlet for an ideal fixing with brilliant color for you.
10. Side Steps/Running Boards
The Honda element side steps add a new style while making Element's access easy. There are available in different colors and designs. I spent quality time on online auto shops looking for my Honda element's ideal design and color. It will help you set in and out of your Honda element.
Honda element is a boxy and distinctive compact crossover SUV, best for outdoor enthusiasts. It is best known for its durability and versatility. The model has unique features, but that does not mean you cannot modify it.
11. Camper Van KIT
Freeway Camper Kit creates a system that quickly converts a Honda Element (2003-2011) into a camper van. They created a camper van kit with a construction design that allows it to be installed and removed in minutes.
This model's design enables quick construction and convenient storage. You will also be able to assemble it without the need for any equipment!
The Cost is pretty high, starting at $999. But it's worth it if you want a camper but don't want to permanently convert your Honda Element into a Campervan.
I hope the MODs I have highlighted will help you bring the best potential from your Honda element while boosting its physical appearance.
You Might Also Like: