As we move on to a more modern, sophisticated era, wherein alternative energy or non-fuel based vehicles are now standard, artificial intelligence anchoring driver and mechanical assistance, and of course, the highest standard of vehicle safety.
It is more ideal and brilliant for someone intending to purchase a vehicle to acquire an SUV or pickup than a sedan due to factors we will discuss later.
It is evident that only in the last six years, SUV sales overtook sedan sales as a testament that more and more people are leaning on long-term safety and a multi-function vehicle.
So, is SUV safer than a sedan?
According to a recent research study, SUV is significantly safer than a sedan. The safety level of SUV users is higher than Sedan. At least 50 percent of SUV drivers or passengers can survive a car accident without serious injury than sedan drivers.
Generally, based on multiple factors, SUV is safer than a sedan. We will explore and explain below why SUVs are better and safer than sedans and the future of SUV safety.
Safety can be itemized in different categories:
Crash safety – the vehicle should sustain most or all types of accidents. Having multiple airbag modules and anti-roll systems help may help with the higher safety rating. Ideally you wanted to have a vehicle, after a crash, prevent injuries or fatality
Environmental safety – scenarios wherein you can absolutely rely on your vehicle if you will encounter environmental challenges such as floods or slippery roads, snow, mud and landslides. Most of the SUVs
Electronical safety – onboard safety features such as front and rear cameras, front, rear, and side sensors, blind side or 360 camera systems, collision warning, anti-lock break systems, traction control, to name the least.
Theft or unwanted entry – in some cases, you will require armor for your vehicle. Bullet proof SUVs are commonly utilized by law enforcement and VIPs to protect the people onboard with gunfire or car theft.
What makes SUVs safer than other vehicles?
With a larger cabin, most crash impacts are absorbed by the material instead of the driver or the vehicle's occupants.
Also, with its higher set suspension and rigid frame structure, SUVs can take more impact and are less likely to result in injuries or fatality in case of a crash.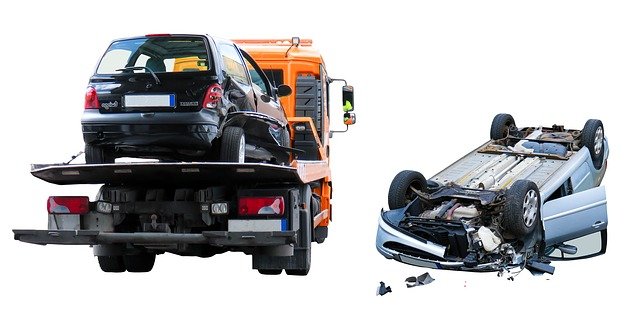 How do I know if my SUV is safe?
Safety features such as driver and passenger airbags, front and rear sensors, anti-lock braking systems, and traction controls are some of the features you need to have on your SUV.
On the other hand, The National Highway Traffic Safety Administration (NHTSA), a governing agency of the Department of transportation, runs safety and crash tests on almost all vehicles and provides a detailed report annually.
NHTSA tests include front, rear, and side-impact analysis, as well as roll resistance. They then analyze the data and translate it into preventing deaths, injuries, and economic losses.
You may visit their website (https://www.nhtsa.gov/ratings), enter the details of your SUV or vehicle, and you will receive a rating based on tests conducted on the car. The rating is from 1 to 5 stars, with 5 being the highest rating.
Which SUV is rated the safest
The independent organization IIHS (Insurance Institute for Highway Safety), which runs like the NHTSA, compiled a list of the small size, mid-size, and large size SUVs, with the highest safety rating for the 2021-2022 lineup.
Small Size:
2021 Chevrolet Trailblazer
2021 Ford Bronco Sport
2022 Hyundai Tucson
2021 Mazda CX-3
2021 Mazda CX-5
2021 Nissan Rogue
2021 Subaru Forester
2021 Volvo XC40
Mid Size:
2021 Ford Explorer
2021 Hyundai Palisade
2022 Hyundai Santa Fe
2021 Mazda CX-9
2021 Nissan Murano
2021 Subaru Ascent
2021 Toyota Highlander
2021 Volkswagen ID.4
Mid Size Luxury:
2022 Acura MDX
2021 Acura RDX
2021 Audi Q5
2021 Cadillac XT6
2022 Genesis GV70
2021 Genesis GV80
2021 Lexus NX
2021 Volvo XC60
2022 Volvo XC90
Large Size:
2021 Audi e-tron
2021 Audi e-tron Sportback
2021 Ford Expedition
2021 Chevrolet tahoe
2021 Chevrolet Suburban
2021 Toyota Sequoia
Way to make SUVs even Safer?
Like any other vehicle, modifications or customization are considered to increase the vehicle's overall aesthetic or provide an added layer of safety.
If you own a later model, or your SUV does not carry any feature, installing modern equipment is a must, especially if you plan to use it in a crowded city, wherein streets and parking lots are getting narrower.
Having those 'smart' equipment will ideally help you traverse the city with ease. In a more extreme scenario, you may need bulletproof layering or high-grade shields to protect yourself and other occupants in the vehicle.
External components such as larger tires, better suspension, over-head carriage are also a must. Recommended modifications may include:
Smart equipment – these are modern electronics such as back up cameras, back and front sensors, traction control, anti-lock braking systems, and others
Pick The Right Tires – wider and larger tires, creates a safer, stable ride. With the wider base, it covers much of the road surface, hence more grip and control over the wheel. The ride can be also very smooth depending on the dimensions and tire pressure. The only downside is that, due to its size and weight, you will need to consume more fuel.
Future of SUV Safety
Innovations such as automatic emergency braking lane departure warnThe onboard more are currently implemented in the newer generation of SUVs and other vehicles.
Other advanced vehicles gather this data, help improve the current systems, and eventually create the future stat due to the size and weight of our roads. The main objective still is to prevent accidents caused internally or externally.